iCrowdNewswire - Oct 28, 2015
South Norwood Lake Playground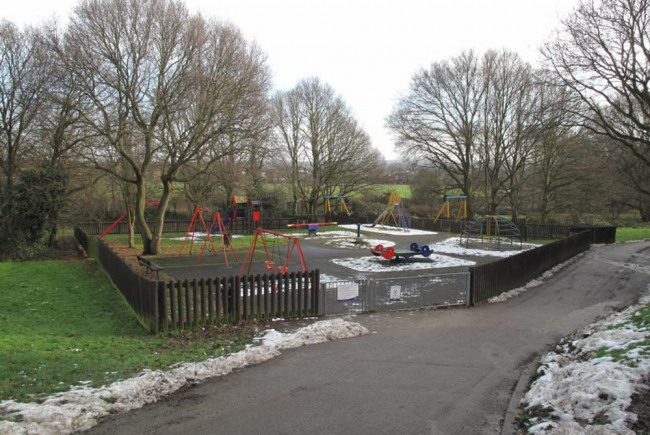 About
We are a group of local parents called who came together in 2013 to form the Lakes Playground Action Group. Our aim is to proactively raise funds to regenerate the much loved children's playground at South Norwood Lake.
Serving the local Crystal Palace and South Norwood communities, the Lake and Grounds is a beautiful park which features the only expanse of open water in Croydon, holds the prestigious Blue Flag status and houses recreational activities including sailing, tennis and bowls. The children's playground is well-used and enjoyed but sadly hasn't been invested in for years, with some equipment now out of service and the rest looking tired and in need of updating.
Our ambition is to create a fresh, inviting and imaginative space for children to enjoy for many years to come. We have consulted with the local community in order to create a design for a new playground which is inclusive, innovative and captures the imagination of children of all ages.
What we'll do:
Install new, modern equipment and upgrade some of the existing which is a better state of repair
Lay new child-safe flooring
Engage children of all ages from toddlers to over 7s and those with special needs
Ensure the space is sympathetic to its woodland environment
Why it's a great idea:
From consulting with the local community it is clearly apparent that there is a need and desire to improve this space. Currently the playground does not live up to the standards of its beautiful natural surroundings nor does it offer the children who use it much variety of play.
We have been very well supported by local parents, Croydon Council and local MP Steve Reed who has publically endorsed our group saying: "South Norwood Lake and Grounds is a much loved local park, and I support the initiative to create innovative play spaces for all of the local community to enjoy."
This is the only playground within a mile radious and upgrading it will offer future generations of children a fantastic space for them to exercise, socialise and use their imagination.
How we'll get it done:
Continue to work closely with Croydon Council
Keep the local community informed of our progress
Upgrade and install equipment as quickly and efficiently as possible
We have been actively fundraising and applying for grants and have secured a Lloyds Bank Community grant of £2,000. The money we wish to raise with Spacehive will enable us to purchase and install some of the new equipment. It also demonstrates our committment to the project which boosts our chances with other grant applications.
We are working with a playground consultant who has experience in applying for community funding grants and is supporting us in this process. They have also been liaising with a recommended playground designer on our behalf to design of the new site whilst using the consultation results to recommend the best pieces of equipment.
Our plan is to complete the grant application process is early 2016 with a view to install new equipment from spring 2016 onwards.
The proposed deisgn of the new playgorund can be viewed on our gallery pages.