iCrowdNewswire - Oct 28, 2015
Flavors of Life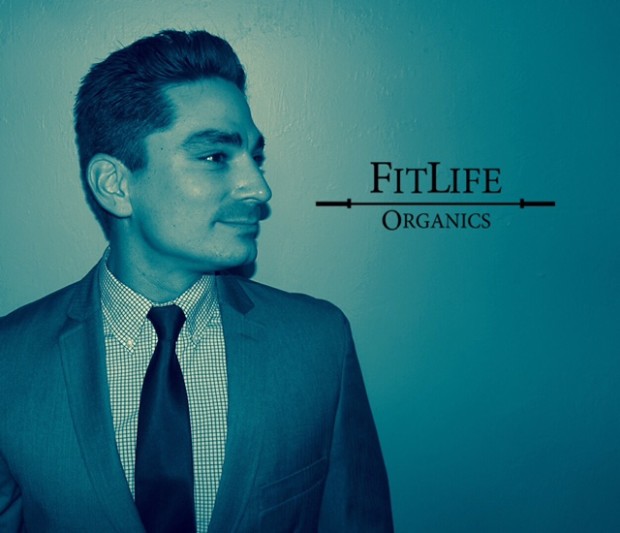 FitLife Organics LLC.  
My name is Joshua Malo; I am a father, husband, former Marine, a recent college graduate and co-founder of FitLife Organics. My partner and I have decided to start a company that produces a line of products for people who are looking for clean, organic, fitness products. We decided to create products that people can feel good about using, while making people feel good. 
We believe that supplement products should not only do their job, but do it safely. That is why we are creating products that are made from certified organic sourced supplies. 
We wanted to create a product that is good enough to feed to our children, and that is exactly what we have begun to do. For over a year, we have been working hard to find the highest quality ingredients available. We have put countless time and resources into this brand, often sacrificing time with our families. But our families have continued to support this company, because they believe in the vision. My kids say "daddy makes stuff that helps people get healthy", and that is precisely what we will continue to do! 
Here is the problem: we have been able to find all but a handful of products. What we are working on now is an assorted package of organic flavorings and syrups that people will be able to add to protein shakes, coffee or anything else. Sounds good right? No more reaching for a banana to put in your shake, only to realize that you're out. And, no more mundane and routine shakes. With this product you will be able to change the flavors of your shakes as often as you, hopefully, change your underwear.  But, we have to get these formulated specially for the company and it is not cheap. We know that this product will be a godsend for many people, ourselves included, and we need your help to get done.    
WHERE WILL MY FUNDING GO?
Formulation: $5,000
Though we have started this process already, it is not easy, nor cheap to come up with flavorings that are both healthy for you and taste delicious!
Manufacturing: $8,000
Once we have the flavorings perfected its then time to start the next process! Manufacturing and bottling! Being a organic product, there are a few extra steps involved to get the facility we would be using to be certified as organic.


Equipment: $18,000
While we wish we had little Elves working in trees to make our product, we don't! And food grade equipment  is not cheap! So while we will be purchasing a lot of this ourselves, every penny helps!
What's in it for you?  
As an incentive, you'll be some of the first to receive our high-quality organic products in return for your contributions! Depending on the amount of your contribution, you will receive products ranging from our organic sportswear clothing line, organic whey protein, to the multiple flavor pack that this campaign was created for! The amount of products that will be available for our product launch will be very exclusive. This is because of the limited supply's of the high quality ingredients available. This is your chance to make sure that you do not miss out, and to guarantee that you get your FitLife Organics products-without being on the wait list!    
What happens if you don't meet your goal?            
If we miss our goal, we will use the contributions that we receive to produce more organic protein, or to get stock other organic supplements that you but can't find. So be sure to let us know what organic products you would like to see us produce, in the comments section!   
Why should we help you? 
This product will provide many people who have the all too common busy lifestyles that we have become  accustomed to, an organic, time saving, and healthy option when making their morning shakes. You will be helping to create the brand that is designed around making better products for its clients, and NOT larger profit margins! 
John and I have a history of doing volunteer work for a variety of nonprofit organizations, and enjoy working with our communities. We want to make the world a better and safer place for our families and yours. We hope that by creating safe, organic, and clean products that we will improve your lives, even if it is just a little bit.    
Risks & Challenges
One of the largest issues we will face initially is not being able to get enough product produced to keep up with the demand. That is why we are making sure that we will have the products that are offered as perks will be filled before any other orders are taken. As a contributor, you will also have dibs on the next shipment or annual signup! 
Over the past year we have faced and overcome many issues with supply and manufacturing. We have compensated for our lack of resources with determination and continual efforts to build relationships with premium suppliers. We have meticulously developed the right manufacturing, ingredients, and shipping to allow for controlled growth. This is because we are more concerned with getting it right than getting rich selling sub-par products. We want to be your brand, and we want you to help us to be the brand you want us to be.