iCrowdNewswire - Oct 27, 2015
Help Us Build the New Public Market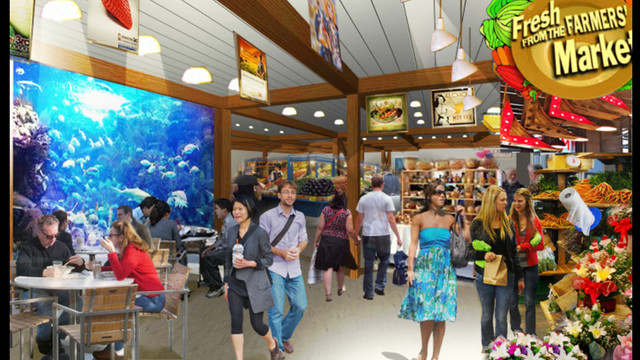 From Dream to Reality 
The Gibsons Public Market will be a vibrant community hub that will foster sustainability for the Town of Gibsons, neighbouring islands and Sunshine Coast residents and visitors.
The idea was spawned over a year ago by two Sunshine Coast families who began dialogues with several local organizations. Dozens of small group meetings were held by the proponent families leading to a community engagement process with hundreds of people on the Sunshine Coast.
One of the most important items identified from these meeting was to create a "community hub" concept for the Coast.
There are few places on the Coast where young and old can gather to relax, learn, meet with others and at the same time support our local producers and artisans.
The volunteer Gibsons Market Team visited many public markets all over North America including Granville Island, North Vancouver, New Westminster, Victoria, Nelson BC, Santa Barbara, Seattle, Montreal, Santa Fe & New York. Following these visits, we added to community vision all the basic elements we felt would create the outcomes we were seeking with a "Sunshine Coast" orientation.
The main themes we plan to emphasize in the GPM are simple – food, soul and water. We believe this encapsulates what is treasured by all people on the Coast and celebrates our physical and spiritual bounty.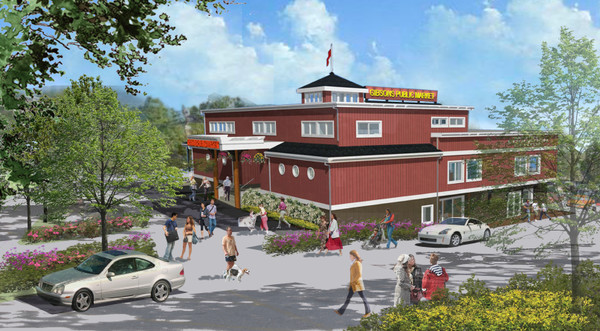 The Gibsons Public Market (GPM) will be our community hub where residents and visitors to the Sunshine Coast can enjoy food, fresh produce, art and entertainment. There will be access to community activities, special events, a restaurant/bakery, a community kitchen and a marine education centre. The objective is to establish the Market as a destination for locals and visitors to frequent which ultimately would support an economically viable enterprise.
Over the past two years, the Gibsons Community Building Society has mobilized hundreds of volunteers and an outstanding Board of Directors and Governors to guide the development of the Gibsons Public Market. 
As of October 2015, more than half of the $3 million project capital campaign goal has been reached through corporate and private donations, government grants and funding opportunities.
In early 2016, the Society will begin the expansion of the old Gibsons Yacht Club from 5,200 square feet to 13,500 square feet to accommodate the new Gibsons Public Market amenities:
the Nicholas Sonntag Marine Education Centre
a permanent location for a seasonal farmer's market
community kitchen for information sessions on topics such as nutritious meal preparation
commercial kitchen for rent to local start-up and small incubator businesses
public spaces for community events, meetings and education programs
café, green grocer, butcher, fish monger and other food providers featuring local and regional sustainable food harvested from the earth and ocean along the Sunshine Coast
The project is scheduled for completion in the summer 2016.
The Public Market will be open six-days a week, all year-round. It will be first a community gathering and learning space (70% of the site is designed for this purpose) and second, a place of commerce that will contribute to sustaining the Public Market and economic activity on the Sunshine Coast.
We're hoping to raise $75,000 through this crowdfunding effort.