iCrowdNewswire - Oct 26, 2015
Nuzzle – The Most Reliable GPS Pet Collar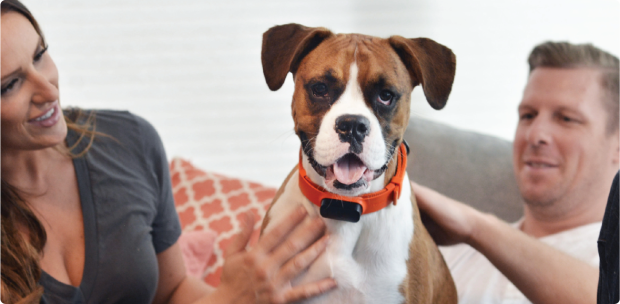 Nuzzle is the most advanced pet collar that sends real-time location updates directly to the Nuzzle smartphone app. If your dog or cat ever decides to wander off, you can always find them with Nuzzle's free nationwide GPS cellular coverage. 
More love, less worry
By using a cellular provider, Nuzzle's technology is more reliable than devices that use a crowd-GPS network and has a broader reach than bluetooth-only devices.
And unlike other pet trackers, Nuzzle has no monthly or annual fees, so you never have to worry about additional costs.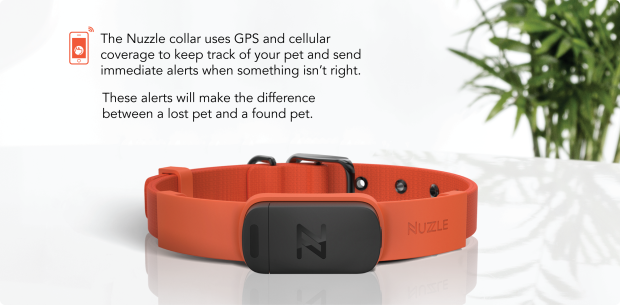 Along with all the happiness they bring to our lives, one of the main worries that pet owners have is losing their dog or cat. The Nuzzle collar wants to make sure you never have that fear again.  

If your pet wanders off, you can use our app to find your pet's exact location via the Nuzzle GPS collar. You can set up an innovative geo-fence around your house to get instant alerts on your phone if your dog or cat ever leaves the designated area.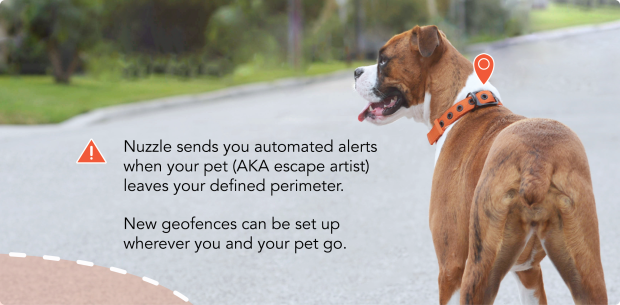 During your daily walks, the Nuzzle app keeps track of your route, distance you've traveled, the pace of your walk, and the time you spend with your pet.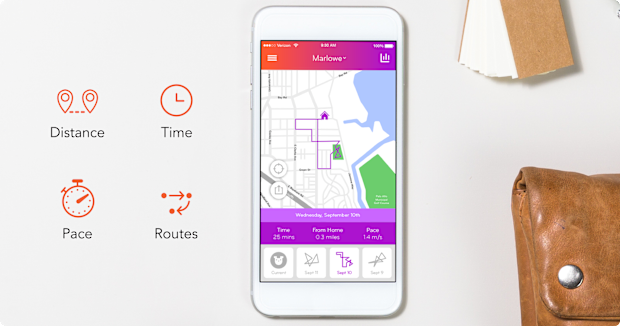 Ever wonder what they're doing when you're not there? With the Nuzzle app, you'll get real-time updates on your pet's activity level throughout the day.  
You can see if your dog or cat is resting, playing, or active.  
Have more than one pet?  No problem! The Nuzzle app allows you to add multiple pets and track them all simultaneously.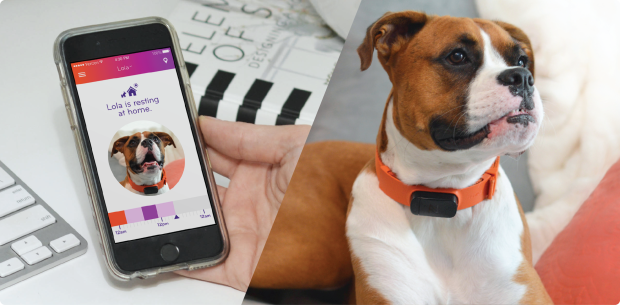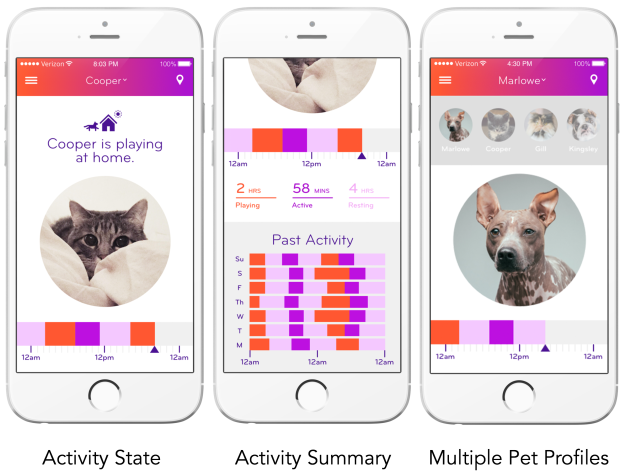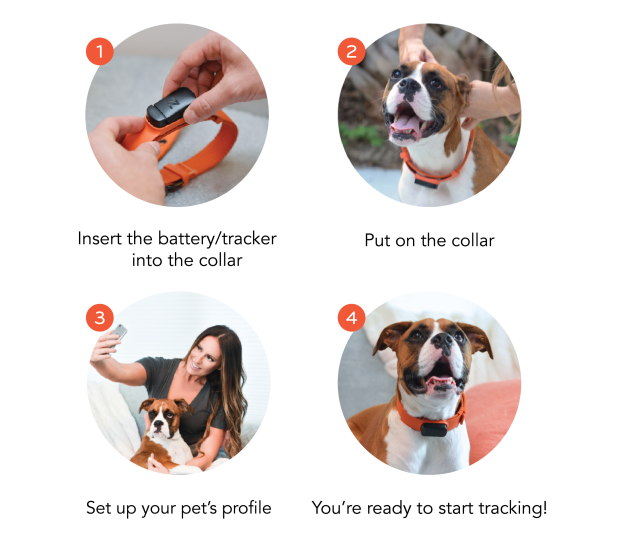 Nationwide Cellular GPS Coverage
Nuzzle's tracking is made possible by nationwide cellular coverage provided by one of the leading cell carriers.  With the strongest available network, you'll never have to worry if your lost pet is out of range.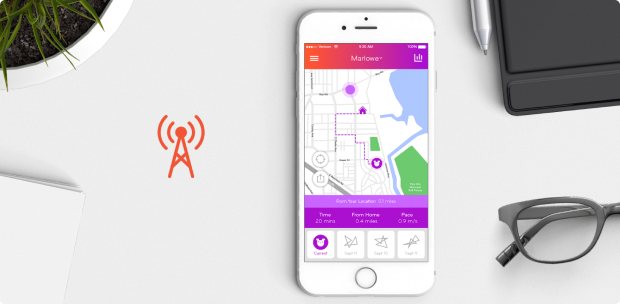 Long Battery Life – Up to 5 Days
Our cutting edge battery is engineered to last longer than any other collar in its class. Nuzzle's propriety technology allows for extended battery life of up to 5 days.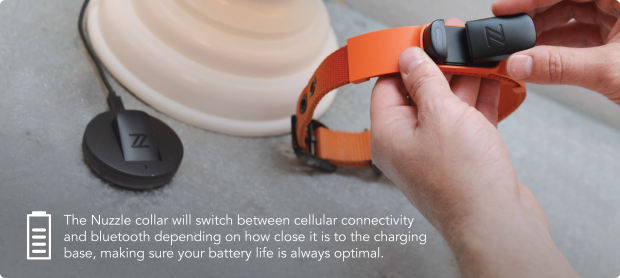 Removable, Rechargeable Battery
Nuzzle has the longest lasting removable and rechargeable batteries on the market. Other trackers require you to charge the entire device, adding the hassle of removing the collar from your pet every night.
For ease of use and convenience, we're providing 2 batteries in the Nuzzle package, so your pet's collar is always on and working.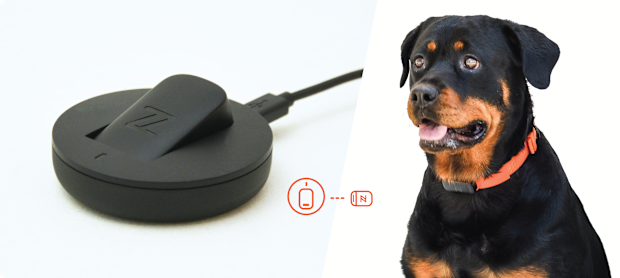 A Tracker Attachment That Fits Your Style
We know that pets and pet owners enjoy their own personal collection of collars and harnesses. The Nuzzle tracker can be easily attached onto your own collar or harness using our customized attachment piece.  *Included with every Nuzzle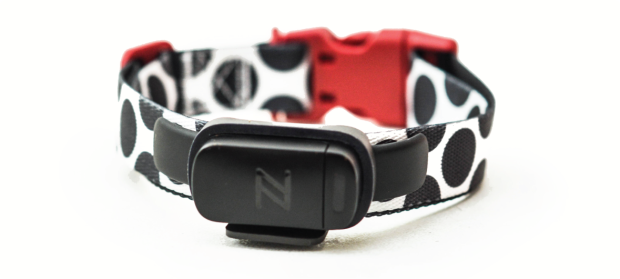 Other Features

With the Nuzzle app, you'll have access to your pet's insurance information and medical records on your smartphone, so you can make on-the-spot medical decisions when it really matters.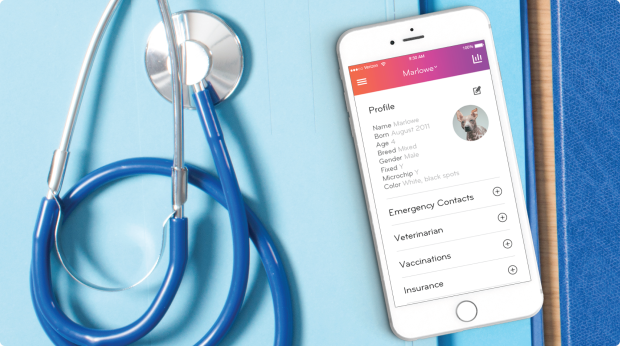 We want to keep your pets healthy and happy. We think pet insurance on your smartphone doesn't just make sense, it is absolutely critical, because in a mobile-first world, why shouldn't you have that information at your fingertips?
That's why we're offering optional pet insurance in the app that is affordable, accessible, and easy-to-understand.  Through the app, you can get a no-obligation quote for your pet from the industry leading pet insurer.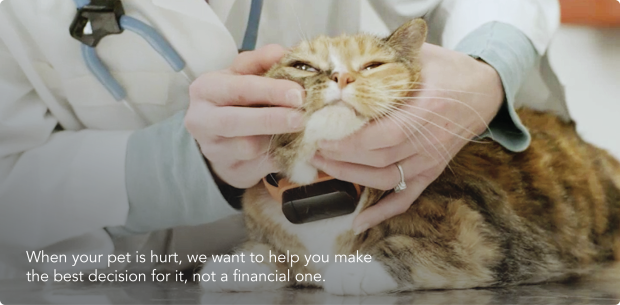 Our journey begins with co-founder Megan Rice's experiences as a pet parent and proud owner of her bulldog, Henry.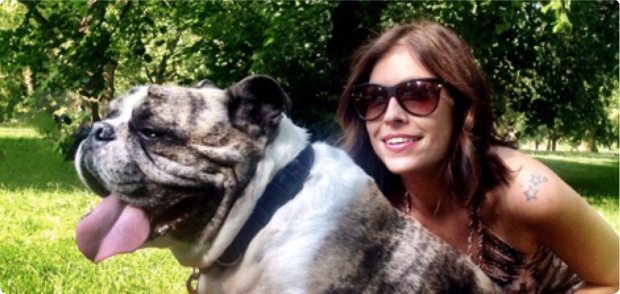 Here's her story.

We're Nuzzle.
A technology-focused pet insurance company created by a team of pet lovers and tech enthusiasts with a mission to provide a better and smarter pet care products for animal lovers.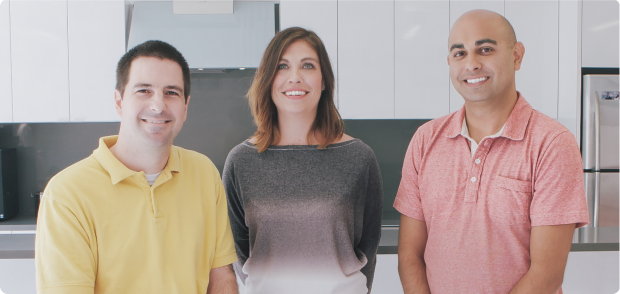 We've been working since October 2014 on creating the Nuzzle collar with the goal  to create a smarter pet collar that will improve the lives of pet owners.
We teamed up with Ammunition Design Group, named #1 on Fast Company's list of "The World's Most Innovative Companies of 2015 in Design." They have designed, in our humble opinion, the most beautiful collar available: sleek and user-friendly. 
We worked hand-in-hand with Ammunition to ensure you have the best collar and user experience possible! With their help, Nuzzle is a collar with a simple and compact design that your pet will love to wear.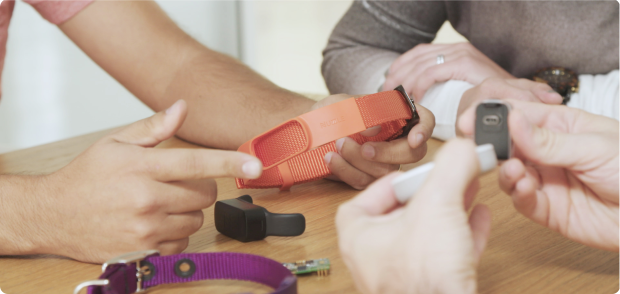 As we are starting our manufacturing run, we're so excited to share the results of the last year with all of you. 
Thank you for visiting our page and hearing our story. Our mission is to build products that can improve your experience as a pet owner, and we're glad to have you with us!