iCrowdNewswire - Oct 22, 2015
The Quilter's Planner
The Quilter's Planner will help organize your life, inspire your quilting creativity, and make you more productive.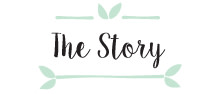 Over the past decade, like so many of my friends,  I tried to rely on my smart phone and computer to organize my daily life and projects. 
But it just didn't work.  
I've found that there's something about putting a pen to paper that makes everything more tangible, which makes me more productive.
I found myself daydreaming about having a place for all my projects and my weekly and monthly schedules, all in one book.  After talking with hundreds of quilting friends across the country, I decided to dive in and make it a reality for us all.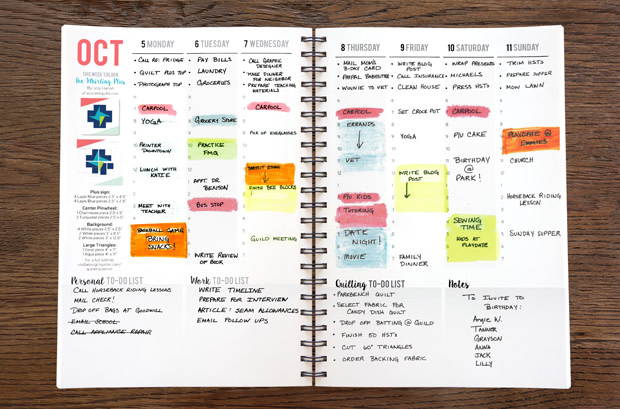 The Quilter's Planner is the first of its kind, designed specifically for busy, creative quilters who have many life responsibilities.
It contains everything you need to organize the work, personal and quilting parts of your life.
This project represents a beautiful collaboration of members of our quilting community.  Over 50 quilting bloggers generously submitted their blocks for inclusion, and 10 renowned designers contributed patterns and design consultation, to make this planner a truly inspirational tool for all quilters.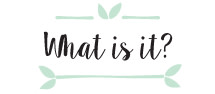 CALENDAR PAGES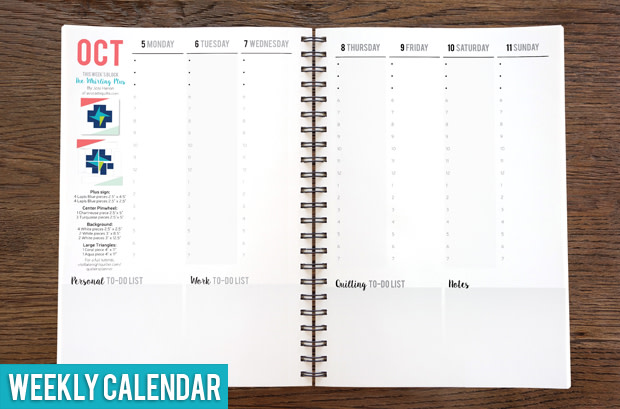 The weekly two-page calendar has plenty of space to  write your daily appointments.  The left hand margin has instructions for an original quilt block design developed by fantastic bloggers in our quilting community.  The bottom of the page has separate areas for writing your work, personal and quilting to do lists, and an area for notes.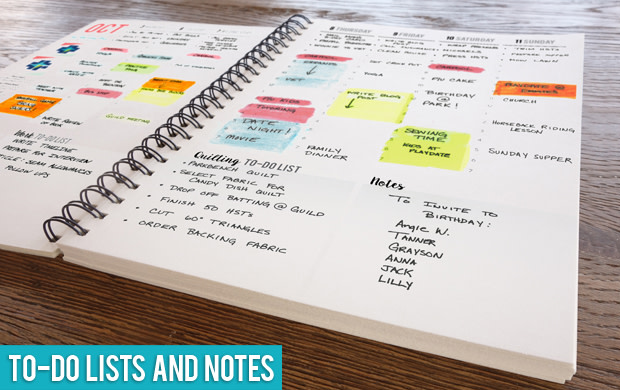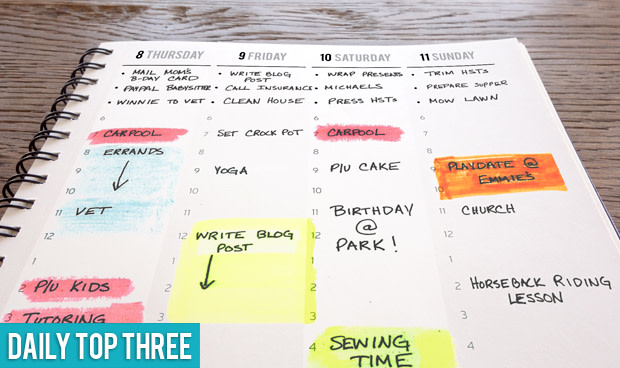 The paper is high-quality, which means highlighters will not bleed through.  At the top of each day, there is space to write your daily top three — the most important 3 things you need to get done to have a successful day.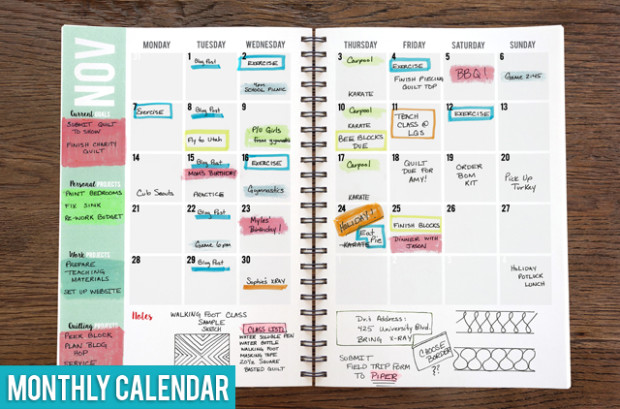 The monthly calendar is simple and uncluttered, allowing you the space you need to plan your life.
The left margin has a space to set your monthly goals, to inspire and remind you about what you're working toward achieving each month.  It could be living a healthier life, it could be to finish the quilt that's sitting on your shelf.  It's up to you!  But research shows that setting realistic goals and writing them down leads to more success, so go for it!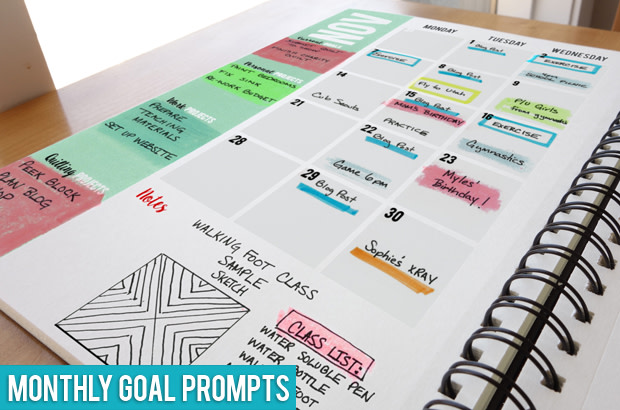 PROJECTS
I designed The Quilter's Planner not only to be a place that you track your appointments and responsibilities, but also a place you can plan and organize your crafting projects.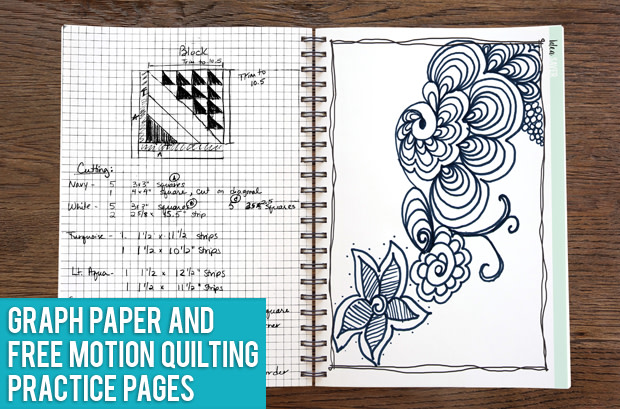 The planner contains graph paper for sketching new quilt designs, and space to doodle and practice your free motion quilting designs.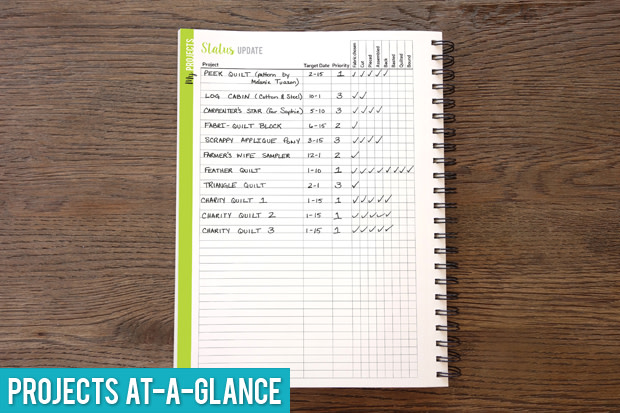 This page allows you list all your Works in Progress, so you can see all your quilting projects in one place.  You can track your progress, priorities and deadlines.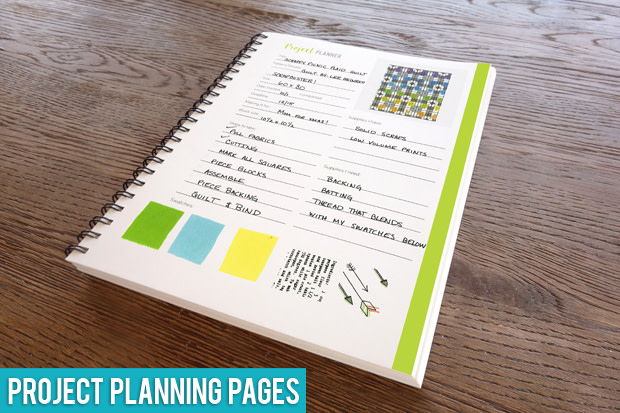 There are sections to keep notes about what materials you have, what you need, and the steps you need to take to finish. And my favorite part? You can even attach fabric swatches at the bottom and a picture or sketch of your project at the top, with included sticky dots!
PATTERNS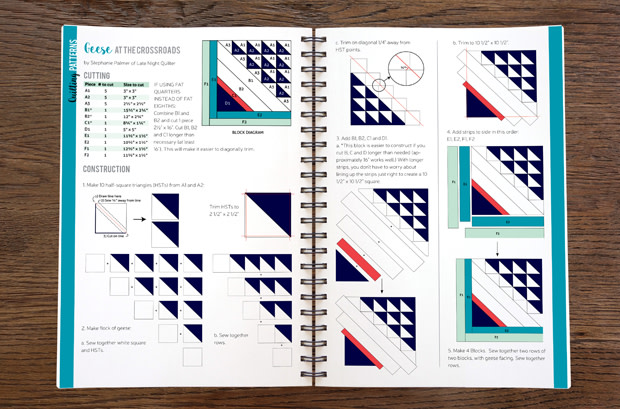 There are 8 beautiful full quilt patterns, with color instructions, by amazing quilt designers, including Cheryl Brickey (Meadowmist Designs), Yvonne Fuchs (Quilting Jetgirl), Amy Garro (13 Spools), Lee Heinrich (Freshly Pieced), Mandy Leins (Mandalei Quilts), Pat Sloan (Pat Sloan), Kitty Wilkin (Night Quilter) and me.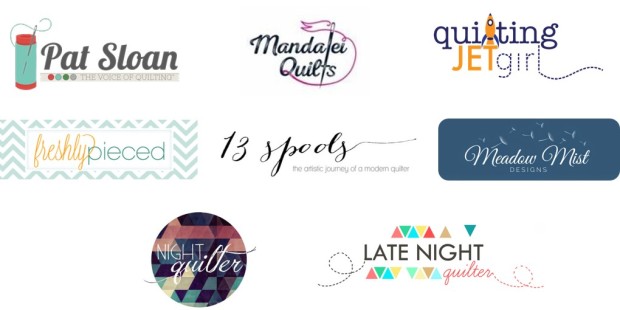 REFERENCES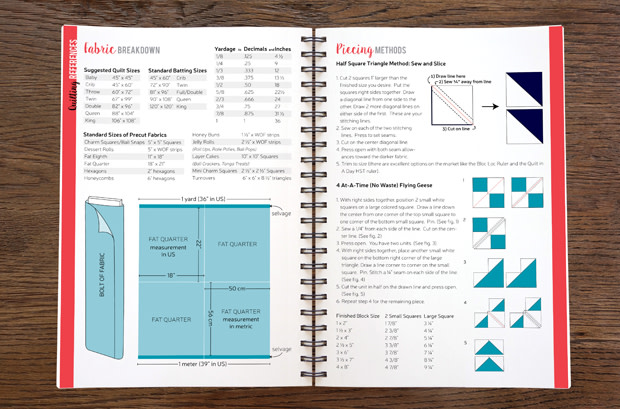 The planner also contains a reference section with important quilting measurements and construction techniques for common designs.
ARTWORK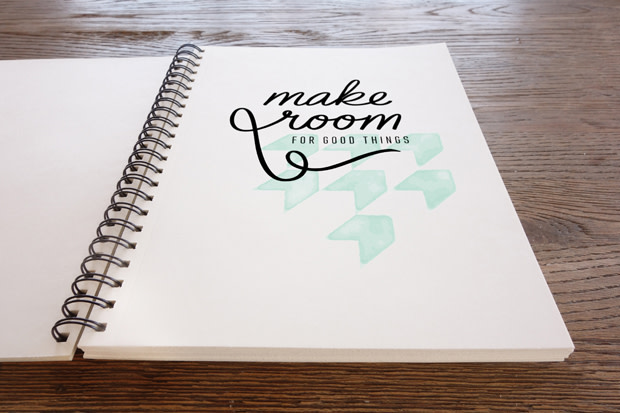 We included 5 gorgeous pieces of artwork with elegant quilting motifs and inspirational quotes about creativity.  The artwork is designed by hand by artist Kelsey Boes from Lovely and Enough. These original pieces are perfect for hanging on your craft room walls.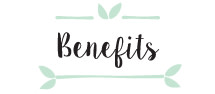 Look at the big picture and know what's coming. The monthly calendars allow you to get a bird's eye view of your year and months so you can plan ahead and stay organized.
Manage your time. A daily appointment calendar allows you to easily keep track of where you need to be, and how you spend your time.
Create a keepsake of your quilting and personal life. By tracking your projects and life, you are keeping a journal, a snap-shot of your life.  You can look back in years to come and see how you've grown and all you've achieved. 
Be inspired. Inspirational quotes and beautiful artwork keep you motivated and encourage creativity.
Customize it.  This planner is designed to be tailored to your life.  Whether you're balancing work and your creative life, or setting new goals as a quilter, this planner gives you flexibility to use it in the way that serves you best.
Follow your bliss. Manage your time and set realistic goals so you can do more of what you love!
Get focused. Weekly and daily layouts, and room to prioritize your daily top three tasks that need to get done allow you to focus your attention on the most important things in your life. 
The Quilter's Planner will be made in the USA, printed in Austin, Texas.
The up-front design costs in creating a planner are substantial, so I'm asking for support from our awesome quilting community to help me bring the project to life.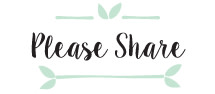 Please help me get the word out to quilters everywhere about this amazing new tool.  Once you log in to Indiegogo, you can quickly and easily share this campaign on Facebook, Instagram and Twitter using the share tools on the sidebars.  I will be initiating a fun reward contest to thank my supporters for sharing this project with others.

Designing, printing, and shipping a planner has many moving parts. I have a great team that is very experienced in the details of creating and delivering a high quality planner; they are dedicated to making this project a success.
Printers and delivery services are busiest around the holidays (between Halloween and Christmas). Though we've planned this meticulously, there is a small (less than 5%) chance the Quilter's Planner could arrive in mailboxes in January instead of December. I'm doing everything possible to have them in your mailboxes by Christmas, but I can only make a 95% guarantee.
The Quilter's Planner(c) is under US Copyright protection and may not be produced, distributed, or used for commercial or personal purposes without our express permission. 
If you have questions or comments, I'd love to hear from you.  You can email me at latenightquilter@mail.com