iCrowdNewswire - Oct 21, 2015
Trade School Norwich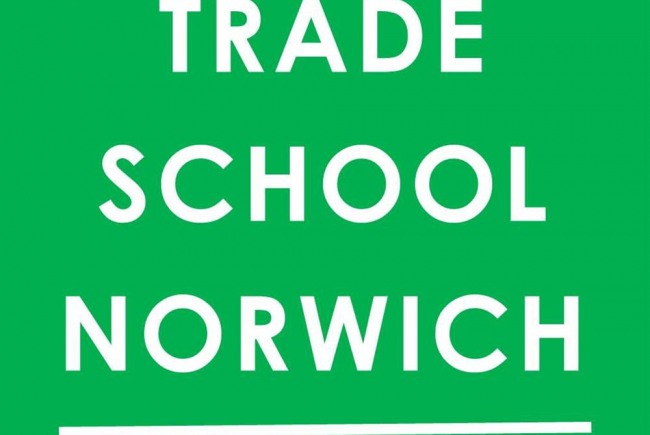 About
In the last two years we've given nearly 300 people in Norwich the opportunity to learn, teach and connect with each other. What's more we've done this without spending a single penny.
We've been advised that we now need to have Public Liability Insurance (which covers any damage or injury that may occur during a Trade School class) if we are to continue. Until this is in place, we are unfortunately required to put all future classes on hold.
We're asking you to help us raise £400.00. This will cover our insurance for one year and will also let us create some marketing materials so we can tell even more people about Trade School Norwich and what we have to offer. The more people we're able to engage with, the more classes, students and teachers will be available!
What we'll do:
Pay for Public Liability Insurance
Create marketing materials
Why it's a great idea:
Offering learning through bartered items offers the people of Norwich an opportunity to be part of the growing 'sharing economy' in this city. Because no cash is exchanged people can take our classes even if they have little money. It's also a great way to like-minded people to get together and to create a better sense of community.
How we'll get it done:
Once the insurance is in place we will offer lots of different classes at St. Lawrence's Church and across the city
The marketing materials will be distributed at selected locations so that more people can find out about Trade School