iCrowdNewswire - Oct 21, 2015
Clear Genius – World's First Resusable Water Filter


Clear Genius™ is a newly designed, reusable water pitcher filter

system

that takes the place of the current water pitcher replacement


filter

options. Clear Genius™, utilizing a patent pending two-piece


reusable

cartridge with replaceable Filter Pod™ refills, fits directly into your existing Brita®*, PUR®* or Clear Genius™ water pitcher.
This innovative product provides a more eco-friendly and cost effective


avenue

to filter water at home, because with Clear Genius™ you
Keep the Cartridge

…

Replace the Filter Pod.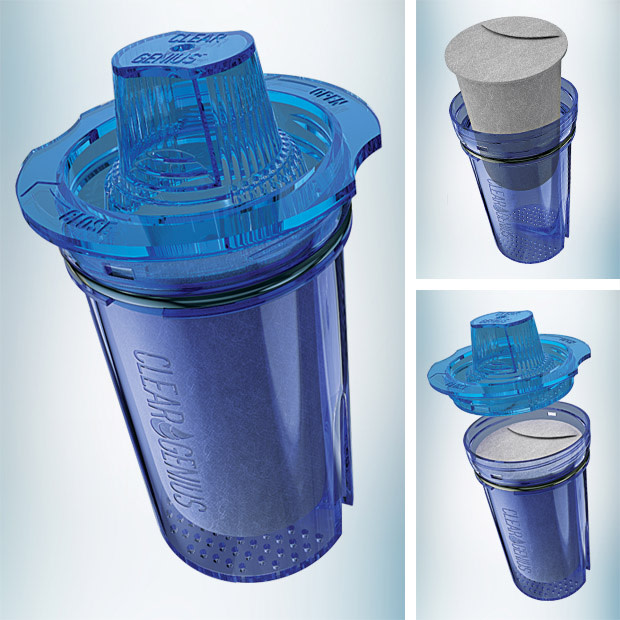 Clear Genius is the world's first reusable water filter system that drastically
reduces the waste created by discarding disposable plastic filters. 
We as consumers discard more than 43 million plastic water filters
 each and every year. The reduction of plastic water bottles has long been a
benefit of home water filtration pitchers but the current options still leave 
us with a waste problem…the disposable plastic filters themselves.
In addition to providing an eco-friendly and cost effective
alternative to those who currently use Brita®* or PUR®* water pitchers,
we have partnered with WATER.ORG to help achieve a global good result.
Through our partnership with WATER.ORG™, we have committed
to donate 5% of all net profits and a portion of all campaign funds
to help global efforts to provide clean water to those in need.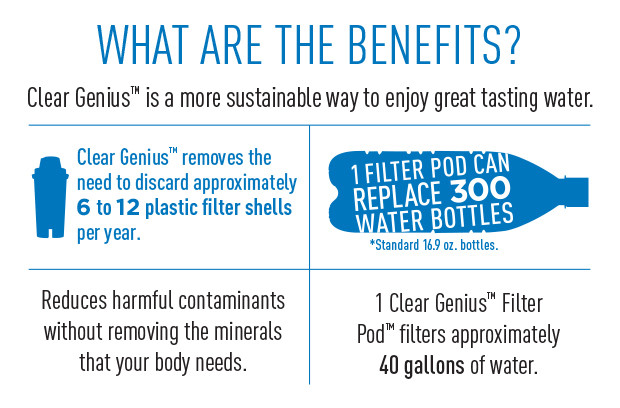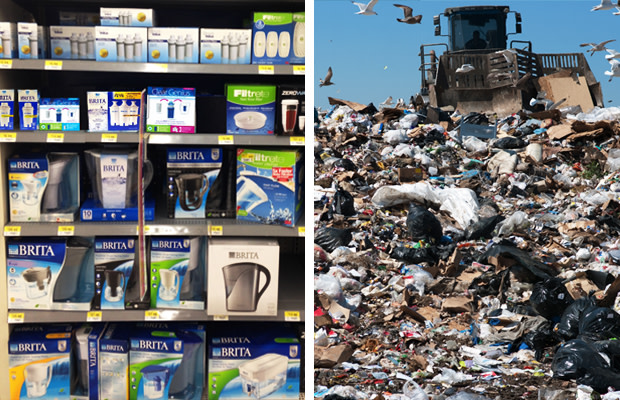 The inspiration for Clear Genius™ comes from a moment our COO had nearly two years ago. So there he was, finalizing his son's return to his junior year of college. He was sent to the store for some essential items for the dorm room before
the move was complete. One item on the list was a replacement filter for his son's Brita®* water pitcher. When he entered the aisle with the replacement filters, he just stood there and stared, scanned the options and finally decided on a multi-pack so that his son would not need to make another trip to the store for some time. 
A good amount of money and a handful of minutes later, he was back in the dorm room. He opened the package to reveal the large plastic item inside. He then went through the process of replacing the used pitcher filter with the new one. Hearing that plastic filter hit the trash can, he immediately thought this big hunk of plastic seemed excessive….and why did he have to throw this filter out every two months?
This bothered him greatly. He couldn't shake the thought that if his family was guilty of throwing these large plastic filters away month after month without any hesitation, then everyone else who bought one was guilty of the same thing.
He knew there had to be a better option and that he could
develop a solution…so we got to work and Clear Genius™ was born.

The Clear Genius™ Filter Pod™ refill, placed inside the reusable cartridge,
filters tap water through a blend of activated carbon and ion-exchange resin, turning your tap water into healthy, great tasting water.