iCrowdNewswire - Oct 13, 2015
Food Shift Presents – The Alameda Kitchen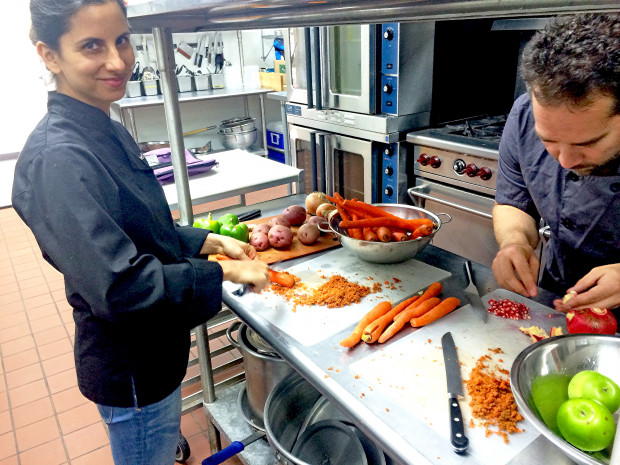 Food Shift works collaboratively with communities, businesses and governments to develop sustainable solutions that reduce wasted food and hunger. In our quest to solve these challenges we've learned that the community needs a kitchen facility to process the abundance of surplus food. A kitchen facility will also allow for the creation of affordable food products that can generate revenue for more food recovery while increasing access to nutrition.  
This leads us to the Alameda Kitchen. The Alameda Kitchen will transform fruits and vegetables that would otherwise be wasted into nutritious, affordable food products and meals for low-income populations. Food Shift will be utilizing the kitchen at Alameda Point Collaborative (APC) – a housing community for formerly homeless individuals and families – and provide job training to their residents.  The revenue generated will help us pay fair wages to these workers and allow us to expand our program to reduce waste and increase access to affordable healthy food.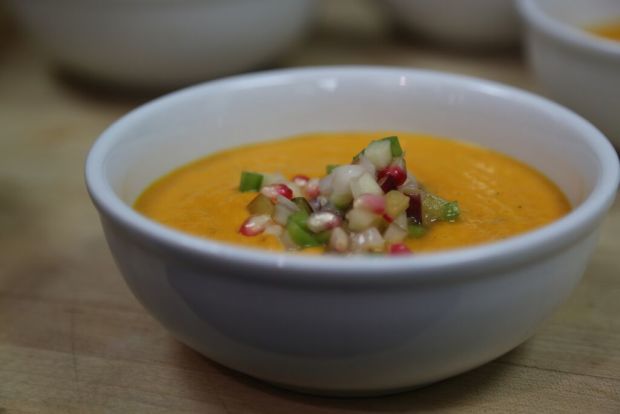 We have the kitchen, the food, and the people to make this vision a reality. What we need now is your support!
How It Works
By rescuing surplus food and bringing it into the kitchen we can transform slightly bruised apples into applesauce for seniors, overripe bananas into muffins for school children, or misshapen veggies into an affordable Food Shift soup! 
This is the magic of the Alameda Kitchen.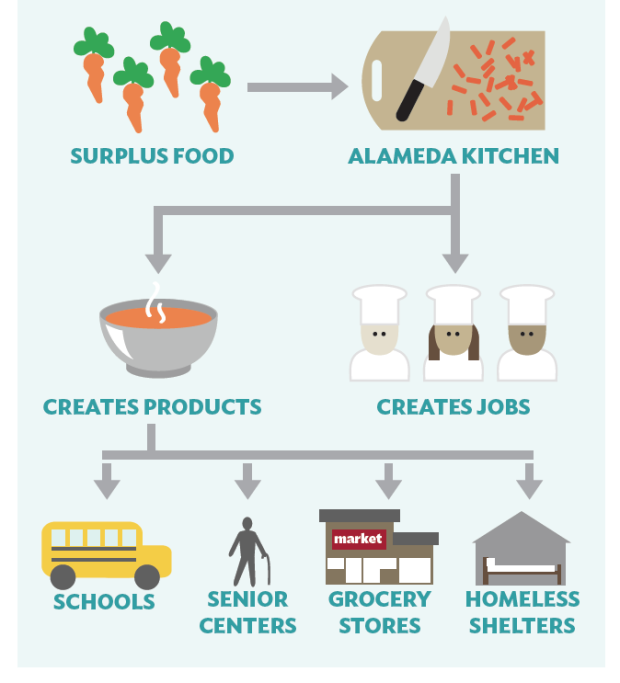 The Alameda Kitchen will sell food products made from fresh fruits and vegetables from farms, distributors, and grocery stores that don't meet strict cosmetic standards. In partnership with local chefs, we will design and sell premium products to local businesses, which will allow us to subsidize products at low costs for agencies that serve food insecure populations, including senior centers, after-school programs, and homeless shelters.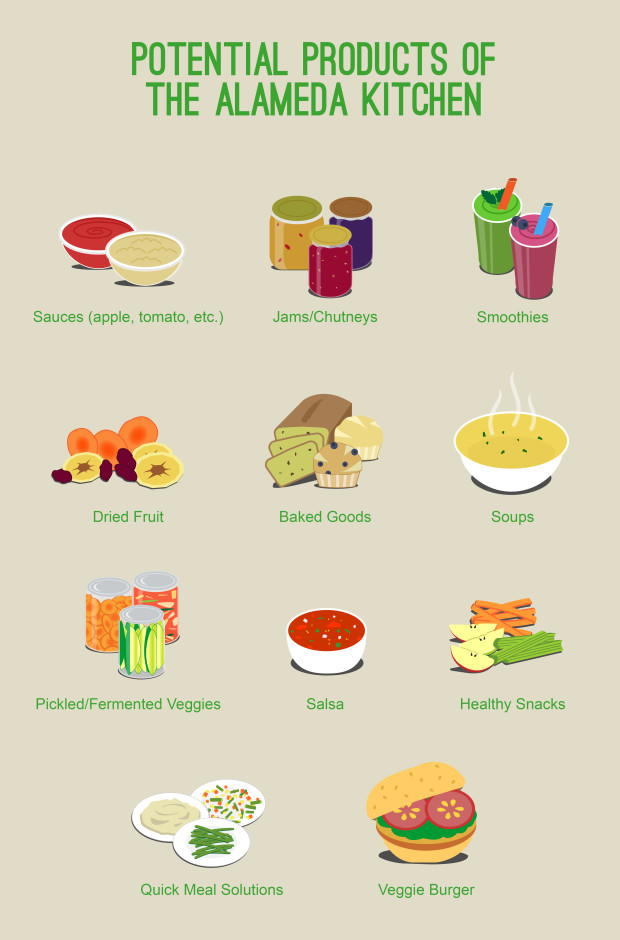 In Food Shift's history, we have recovered 100,000 lbs of food from farms, grocery stores, events, and more. Food Shift received 5,000 pounds of perfectly good food that wouldn't have made it to the grocery store in September 2015 alone, most of which was donated by our friends at Imperfect Produce. In a 3 month period Food Shift helped keep 45,000 lbs of food out of the waste stream from Andronico's Community Markets. In one day, Food Shift recovered an entire pallet of peaches from an Oakland produce distributor – totaling 1600 lbs! All of this high-quality food is the type of food we will be bringing into the kitchen to process. We're also in the process of creating new relationships with farms, distributors, and stores who want their food to benefit the community.
Why Jobs?
Over the past year Food Shift has learned that there are multiple challenges APC residents face, including difficulty accessing food, health issues, financial instability, and isolation.  99% of APC residents have incomes below the poverty line and as a result the majority of residents use the food bank and/or depend on low cost foods. Only 10-15% of the APC population is employed. Many residents feel isolated from the broader community and stuck in their socioeconomic position. 
Food Shift cares deeply about ending the cycle of poverty and hunger and we know that food alone won't solve hunger.  APC residents want to get back to work, and the kitchen will provide hands-on-experience and support to make it possible.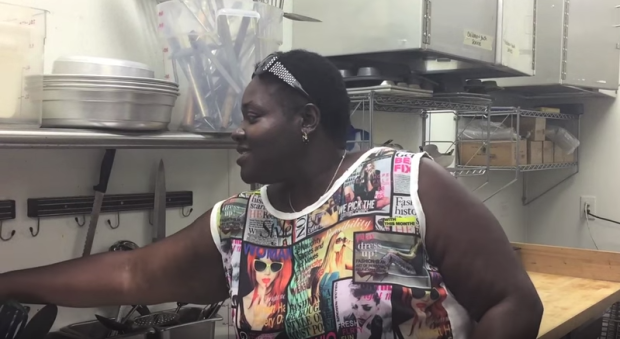 Food Shift's Previous Work
Food Shift has established itself as a key educator, innovator, and leader within the movement toward a more sustainable use of food. Food Shift has built strong cross-sector relationships, co-hosted a 300 person national conference to discuss solutions to wasted food, and implemented innovative solutions to tackle wasted food and hunger.  We have conducted research, launched campaigns, and designed food recovery, waste tracking, and redistribution programs for schools, grocery stores, technology companies, major events, and county governments.  We have a deep understanding of the challenges, opportunities, and players within the complex ecosystem around food production, food waste, and food access.  
Food Shift's key accomplishments include: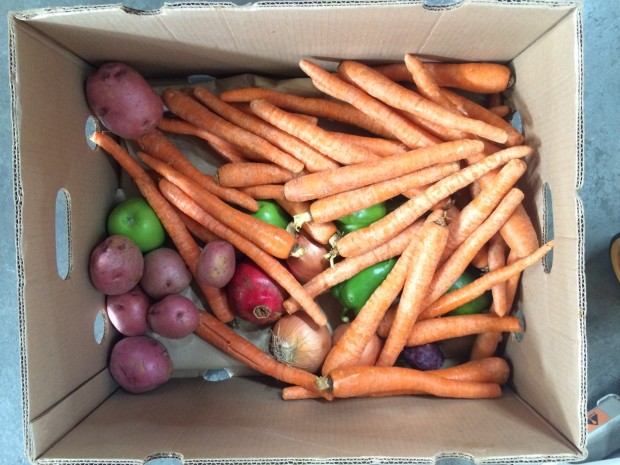 Food Recovered from Imperfect Produce – this is the kind of produce we'll be using in the Alameda Kitchen!
Help us bring this kitchen to life!
At Food Shift we know that food alone won't solve hunger.   People need opportunity, skills, jobs and support. Join us in launching the Alameda Kitchen to ensure all food is eaten and all people are fed. The Alameda Kitchen is more than just a kitchen – it's a new system that redefines how food and people should be valued in community.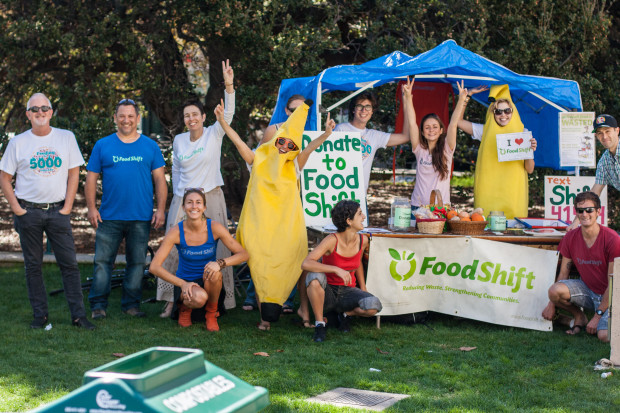 Thank you for your support!