iCrowdNewswire - Oct 12, 2015
Greenskeeper Cannabis Container
Revolution in Cannabis Storage
Smart storage is critical for preserving cannabis. Yet as medical and recreational use grows, consumer options for home storage remain outdated and mostlyineffective at protecting the quality of marijuana. Until now.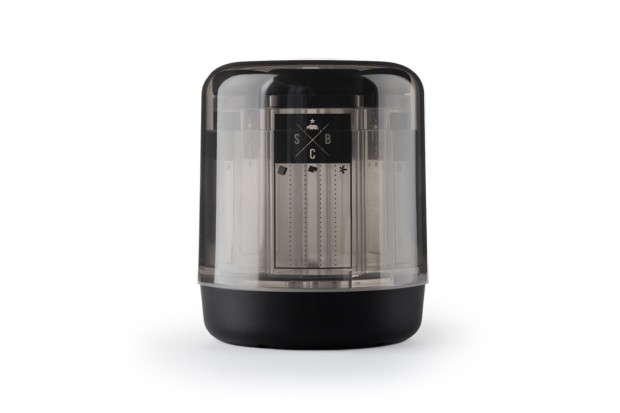 Introducing Greenskeeper by Santa Cruz Bakeware, a uniquely functional storage system for cannabis.
But We Need Your Help
The revolution won't start without you. By backing our project, you can help end the storage nightmare for legal medical and recreational marijuana consumers today. Early backers can reserve a Greenskeeper for just $50 plus shipping.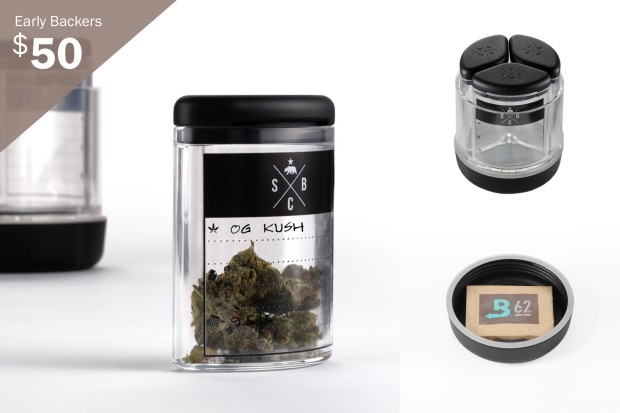 Greenskeeper stores three varieties of cannabis in an airtight, moisture controlled and UV protected environment. 
The removable base is compatible with Boveda's 2-way humidity control packs, which continually respond to ambient conditions by adding or removing moisture within the container and bottle system.
The Problem
Cannabis needs a favorable environment to stay fresh and effective.
Exposure to air can quickly dry trichomes. UV light deteriorates plant matter. Uncontrolled moisture invites mold and bacteria.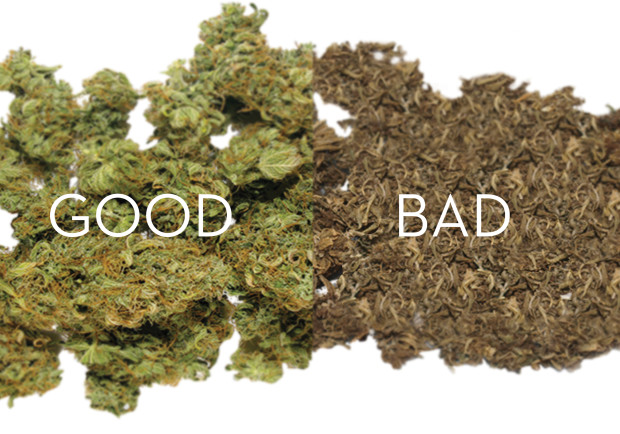 Typical home storage, ranging from clear bags to plastic food containers and glassjars, can't ensure potency or long-term freshness of marijuana. 
Greenskeeper combines all the essential requirements of cannabis storage into one, simple container system. Each component is made from FDA certified material for food storage and is dishwasher safe and BPA free.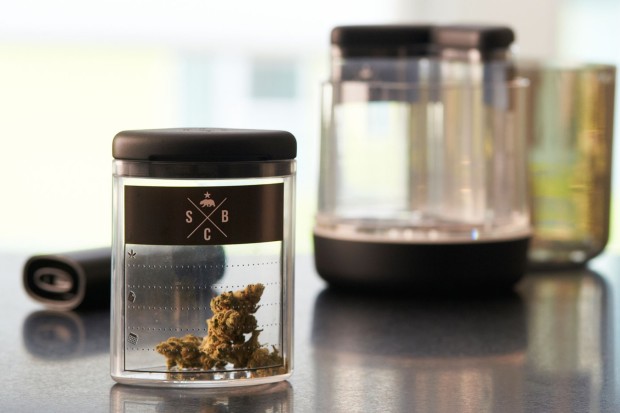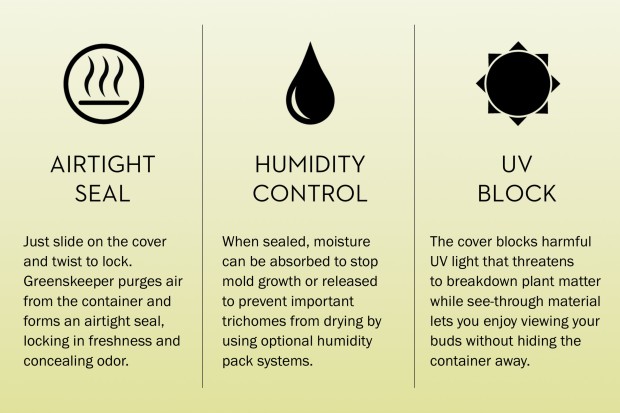 How it Works
The core of every Greenskeeper is a set of inner bottles that nestle within a
locking container and cover. Static-cling labels keep things organized while the cover blocks harmful UV light and provides an airtight seal to conceal odor. 
A removable base stores humidity packs and can be detached without
disturbing the inner bottles. Controlled moisture flows within the entire
system, keeping marijuana fresh.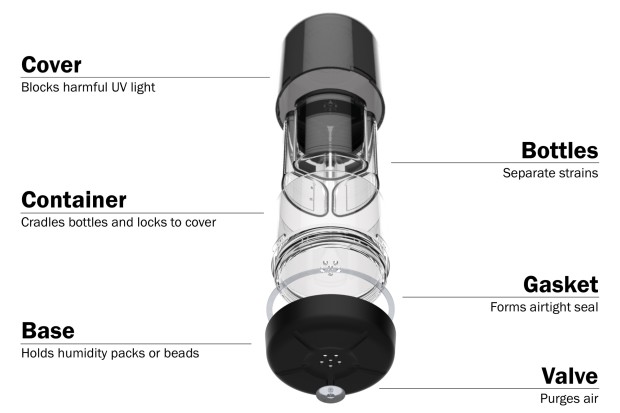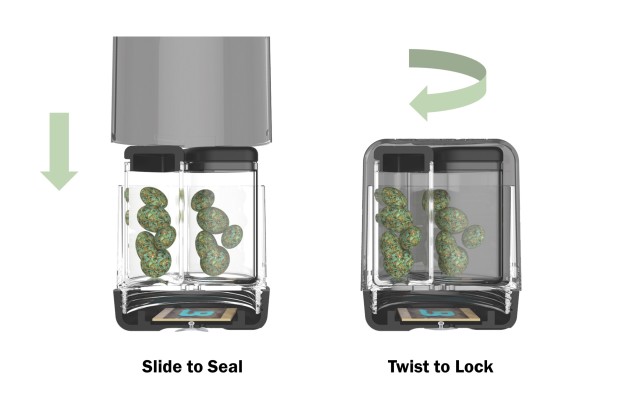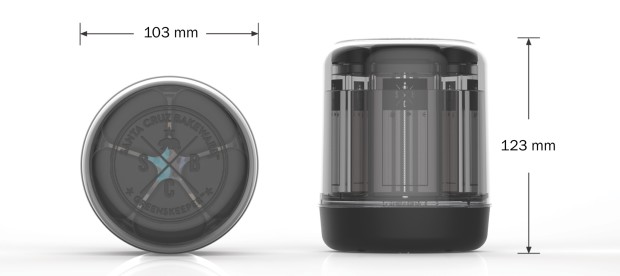 Want to Know More?
Follow
this
link to the santacruzbakeware.com FAQ page. 
Design
Store in a cool place but not out of view. In addition to solving practical issues of storing cannabis, Greenskeeper is the highlight of any environment.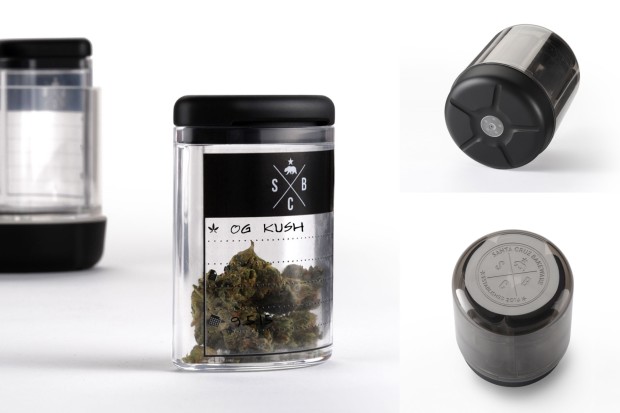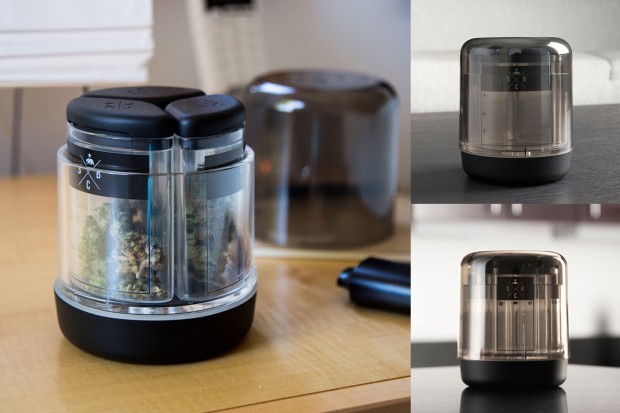 Impact: Cannabis Consumers Deserve Choices
Wine, spirits and tobacco users select from a multitude of attractive and functional storage products. Why are cannabis consumers forced to choose from cheap plastic bags, disposable food containers and tastelessly adorned glass jars?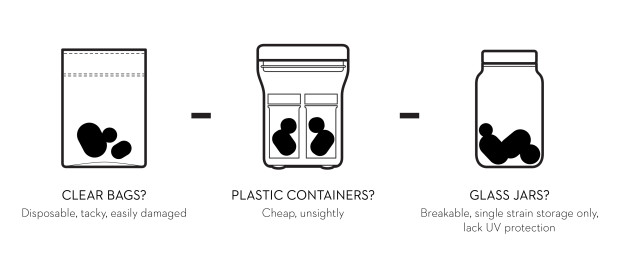 Risks & Challenges
Santa Cruz Bakeware is made up of experienced professionals in product design, management and manufacturing. No project is without risks, however. These are the key challenges we've identified:
Engineering. We will need to invest time and resources to test materials, parts and finishes in order to complete our design for manufacturing.
Selecting a tooling and injection partner. Once we fund, we'll need to make a final vendor selection for tooling, injection and pack out. Capabilities and costs depend on our selected outsource partners.
Importing and distribution. We have the least experience in these areas and plan to find a partner to provide import/export and warehousing services.
Prototype Phase Complete
We plan to head off development risk with early prototyping and we've completed several rounds already. In fact, the appearance models used in our campaign photos and video are completely functional.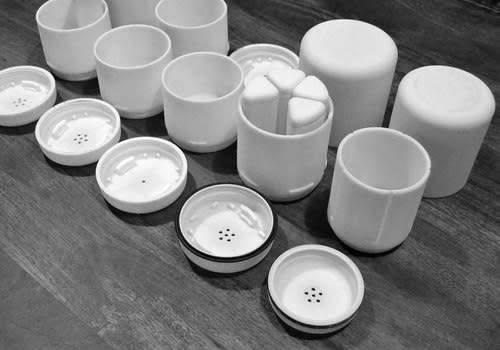 We've worked passionately for the past year designing a cannabis container system unlike any other. Now we need your help.
Contact Us:
Website: santacruzbakeware.com
Press Kit: santacruzbakeware.com/press
Email: info@santacruzbakeware.com