iCrowdNewswire - Oct 11, 2015
HELP US GROW YOUNG FARMERS!
LOVE GOOD FOOD? HELP US GROW YOUNG FARMERS!
We need a new generation of young farmers to grow the food you love. Make a tax-deductible donation, and help us develop the manual and training program they need to succeed.
INTRODUCING DIRECT MARKET SUCCESS
If you crave delicious, nutritious, locally produced food, you probably also shop at farmers markets, CSAs or farm stands. Thanks to your patronage, direct access to local food has boomed: The numbers of farmers markets alone across the nation has quadrupled over the past 20 years.
But many farmers are nearing retirement, and the future of the farm-to-fork food you love is not assured.
FamilyFarmed is a nonprofit that has spent nearly two decades helping to promote local, sustainable, humane and fair food — our definition of Good Food. We are pleased to introduce you to our important new program called Direct Market Success, and ask your help to bring it to life.
By supporting Direct Market Success, you are helping us develop a new program to educate and train young farmers to succeed. We have received seed funding for the project from the national Farm Aid organization, and with your support, we will make this program blossom. 
Please help spread the word via Facebook, Twitter, LinkedIn and email. #GrowYoungFarmers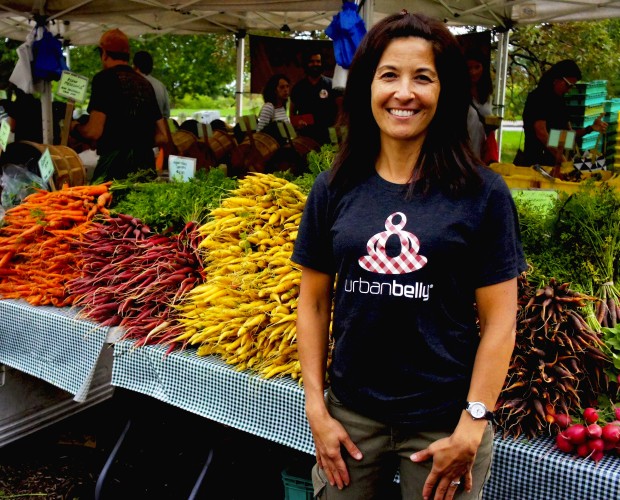 WHY SHOULD I DONATE TO THIS PROGRAM?
Did you know that the average farmer in the United States is almost 60 years old?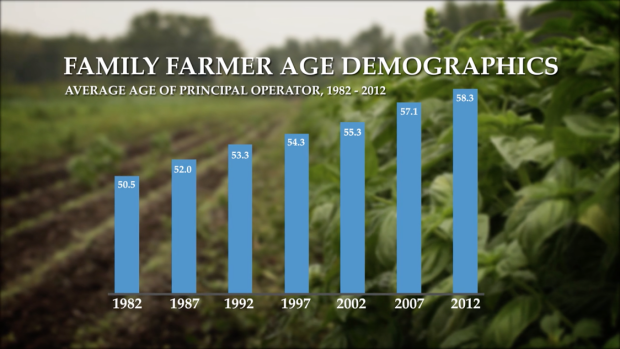 Fortunately, many young people are now becoming farmers, and for most, direct marketing — through farmers markets, CSAs and farm stands — is their first step in selling what they grow to consumers. 
This program will help develop a new generation of young farmers. It will teach them about harvesting, handling and transporting the food they grow.
On the business side, they will learn to market their products, build their customer base and receive a fair return so they can sustain and grow their businesses.
If you ask any producer if a comprehensive reference guide covering all of these issues would be of great value, the answer would be a resounding "Yes!" In fact, we did. Watch our video [above] and see why people in the field think Direct Market Success would be a great asset.
FamilyFarmed is a nonprofit organization, so the donation you make to Direct Market Success is tax deductible!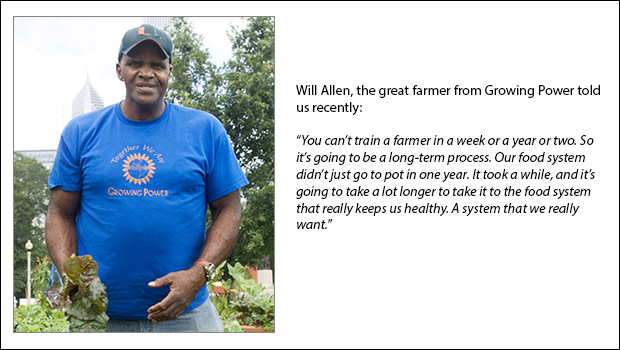 TELL ME MORE ABOUT DIRECT MARKET SUCCESS
The Direct Market Success program has two major components:
The Direct Market Success Manual. An amazing, 300+ page, photo-rich manual developed with the support of a national advisory board of experts.
Direct Market Success Training. FamilyFarmed is developing a curriculum and training program to collaborate with partners across the country to train farmers.
Direct Market Success is based on our wildly successful Wholesale Successmanual, the definitive tool to train farmers who sell to trade buyers. We've trained more than 7,000 farmers in 35 states using Wholesale Success. And the positive feedback on the manual and training has been off the charts!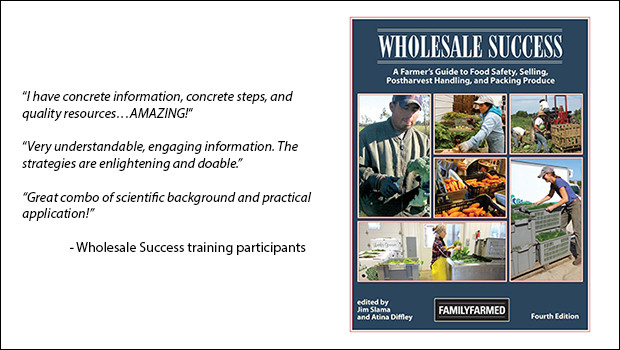 WHY FAMILYFARMED?
FamilyFarmed has nearly two decades of experience and expertise in local and sustainable food matters. Our nonprofit organization has had a major impact in advancing the Good Food movement by working with farm and food businesses, to help them grow and expand the market for local, sustainable food.
Direct Market Success is the latest among FamilyFarmed initiatives that include theGood Food Festival & Conference, the Good Food Financing & Innovation Conference, the Good Food Business Accelerator, and the Wholesale Success program. And like all of these efforts, Direct Market Success is aimed at helping producers — especially younger and newer farmers — to adopt best practices, succeed financially, and expand the supply of Good Food. 
Thank you for your support of FamilyFarmed, Direct Market Success, and Good Food!