iCrowdNewswire - Oct 10, 2015
Lighting up the town of Tadcaster 2015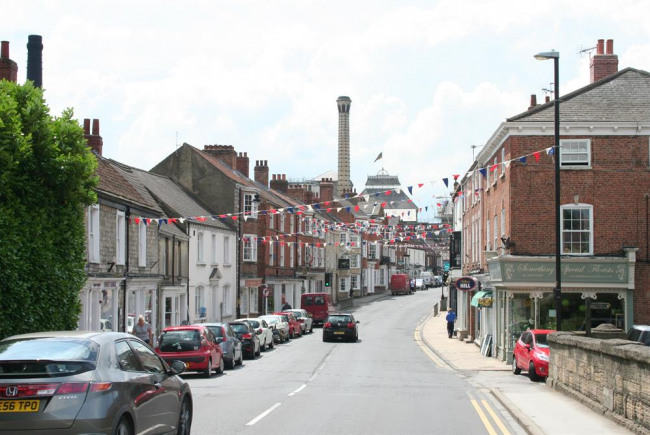 About
We really want to start celebrating Christmas in style here in Tadcaster. Finally put Tad on the map for it's amazing Christmas illuminations. Last year the Community Interest Company ran the Illuminations for the first time and made a huge difference – helped by the generosity of some big donors like Heineken and Experian. This year we want to go even further – more trees, more lights, better displays….but all that takes money! So we need your contributions please – we need to buy more equipment, renovate the equipment we have and try to extend the lights beyond Bridge Street, High Street and Kirkgate. We want to buy loads more LED to wrap more trees, as we did with the trees outside John Smith's last year which looked spectacular after dark!
What we'll do:
Buy and renovate Christmas illuminations
Buy Christmas trees
Install all the illuminations then dismantle and store at the end of the year
Why it's a great idea:
It is a fantastic idea as it will make Christmas in Tadcaster something really special, not only for the people who live here but also for the people who visit Tadcaster. Last year we ran the Lights for the first time and they were a huge improvement – so the Council asked us to do it again and we are determined to do something even better. We want people who live here and the people who visit to get that great christmassy feeling. We really want to capture the spirit of christmas. We want to create a christmas that people will look forward to year in, year out! We are going to completely transform Tadcaster into a wonderful, winter wonderland. LETS MAKE TADCASTER AND FATHER CHRISTMAS PROUD!!
How we'll get it done:
We will purchase and install all of the illuminations, LED lights and wrap the Christmas trees, etc
We will organise and decide how they will be arranged.
We will supervise the displaying of the illuminations and make sure that they are showcased in the best possible way!
We really need to work together with the people of Tadcaster so that Christmas here can be even better. In order to achieve our goal we need to raise funds. So any contributions will be greatly appreciated. Tadcaster is a lovely, quiet, old brewery town with amazing heritage and very friendly, down to earth people (situated between York and Leeds).Unfortunately, like many towns across England, we are short of money. However, we are determined to make the Christmas Illuminations of Tadcaster something to talk about and make Christmas here an event to remember, a fantastic occasion that all the family will enjoy! We want to get everyone here in Tadcaster in the mood for Christmas! Make christmas here in Tadcaster better than ever!