iCrowdNewswire - Oct 9, 2015
MyCouchbox
INTRODUCTION AND BACKGROUND:
No matter whether you cannot decide which products to buy at the supermarket or are looking for a great gift for others or for yourself, MyCouchbox will bring happiness to your home. Our surprise box containing sweet and salty snacks is the commercial version of the nice gift box your mother used to send you, and it fits the current trend of ordering food online.
Our surprise box, which was sold out after only 80 minutes when we launched it, is available as a convenient monthly subscription, as a one-time order, or as a gift sent to an address of your choice. Snack enthusiasts may also reorder the products through our store and may submit detailed reviews of all snacks.
In our first fiscal year (2014), we generated profits of over €30,000 even though we started our business with as little as €1,000 in equity. Because we have always placed much emphasis on reasonable prices, we have agreed on ideal terms with our partners (e.g., in the areas of logistics and marketing) so that we are able to exist as a self-financed start-up.

Using this approach, we have generated more than €250,000 in revenues thus far. Our previous goal was to turn our idea into a successful business while using our own resources. We have now reached the growth stage and want to realize our full potential with the help of your investment. We will use your investment to develop our brand in a sustainable way (primarily by increasing customer awareness and improving our reputation among producers). Moreover, we will invest in human resources and in even more efficient infrastructure. Our highly motivated and interdisciplinary team is as diverse as MyCouchbox itself, and we are constantly focused on our mission of bringing happiness and excitement to our customers' everyday life.
Our concept is already working for more than 3,500 customers, and their number is increasing day by day. MyCouchbox is already profitable today because of our efficient way of working, our company's constant growth, and our 100 % self-financed business model.
Our powerful long-term position as a market leader is due to the fact that we get all products for free and can thus still offer customers the best price. For this very reason, our new customers are already generating profits when they order their first box, and customer acquisition costs are relatively low.
Philipp Westermeyer  Jury Member on the German TV Show "Kampf der Start-ups" (ZDF)

"The best business model I've seen here since we started doing this show."
MyCouchbox Won a Contest on the German TV Show "Kampf der Start-ups" ("Start-up Battle")
Because of its more than 21,000 Facebook fans, MyCouchbox also owes its success to great presence in social networks. In fact, the MyCouchbox team has recognized the enormous potential of social networks from the beginning and has always used this potential for the company's benefit. By means of targeted campaigns, MyCouchbox has gradually become one of the largest platforms for candy and snacks.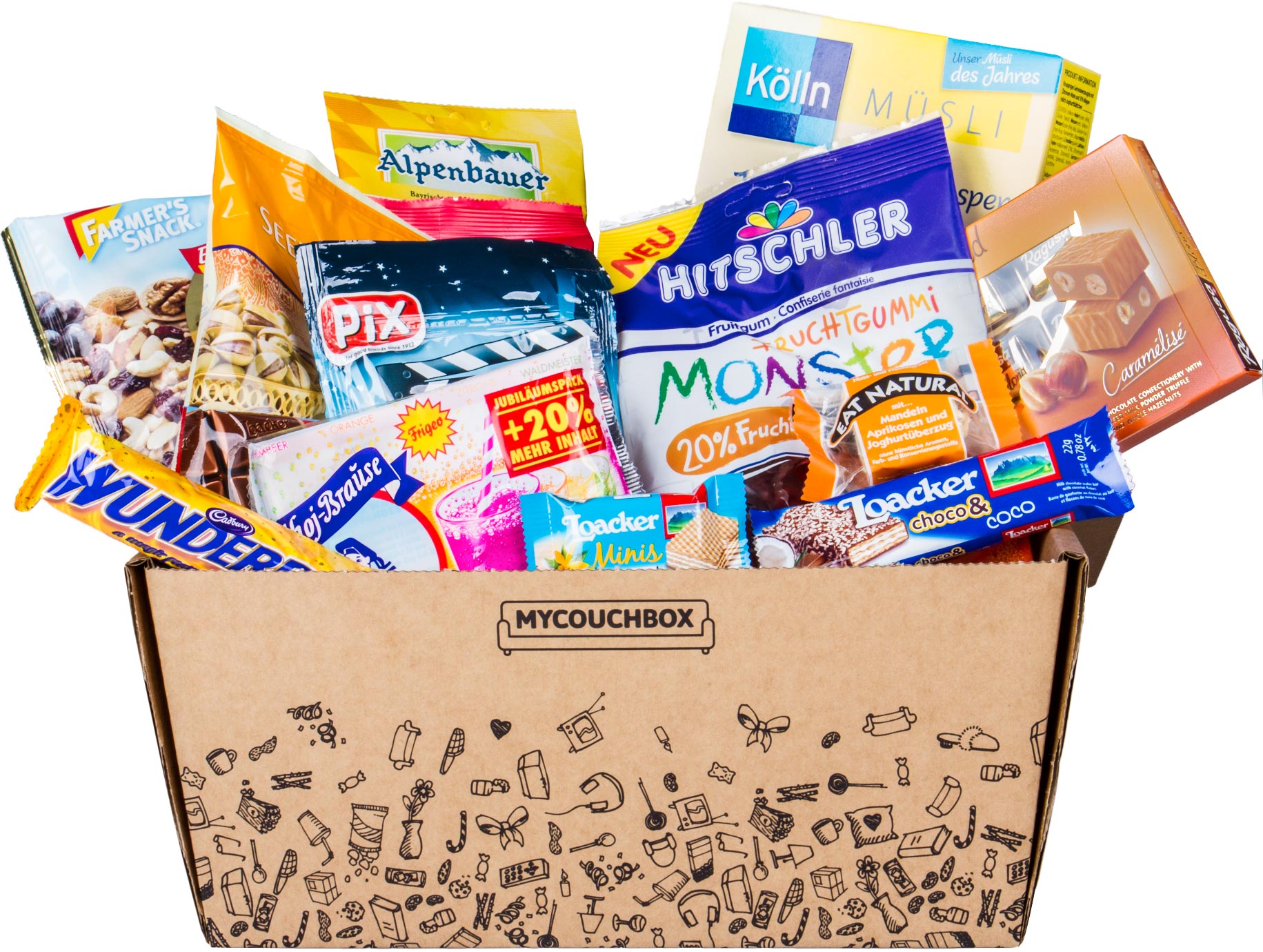 The market for MyCouchbox is ready for additional growth. Almost everyone consumes candy and snacks (according to the Association of the German Confectionery Industry, German per capita consumption of candy in 2014 was approx. 32.5 kg), and online sales are becoming increasingly important for the entire food industry, which the upcoming IPO of German food box delivery service "HelloFresh" illustrates.
MyCouchbox is both a new and exciting alternative to grocery shopping in supermarkets and an extraordinary gift. We are the strongest player within the snack box market in terms of both customers and suppliers, and we want to strengthen this position and expand our business. Through MyCouchbox, we want to make people happy and operate a sustainable business that is lucrative both for our team and for you Companists.
HOW CAN COMPANISTS SUPPORT YOU?
Try
We would be particularly glad if you tried our service and tested it very carefully. In other words, please do not just look at our history and our KPIs, but also let your stomach and your passion for snacks decide. We are an investment for all your senses, and we are glad about every new subscriber or tester.
Participate
As we have already mentioned, we will expand our team to boost our company's growth and to meet the challenges related to this growth. Most importantly, we need support in the areas of sales and market research. Consequently, we would be particularly happy if our Companisto campaign also led to a few job applications.
Spread the Word
Like us, share our posts, and tell your friends about us! In order to grow as fast as possible, we need one thing above anything else: increased customer awareness! To reach this goal, we plan to use both a major part of the additional capital we raise and the attention we attract through our Companisto campaign. Apart from capital, we are getting something invaluable: your attention and your support in making our company more popular. You can find us here:
Website:                 www.mycouchbox.de
Facebook:               www.facebook.com/MyCouchbox
Instagram:              www.instagram.com/mycouchbox
YouTube:                http://zumlink.de/MyCouchboxYoutube