iCrowdNewswire - Oct 8, 2015
V.ITA – the beauty of speed in a unisex bracelet
While I was watching a world become 'all-in-one' with complex objects and with less meaning, I asked myself: 
'why limit the Italian design at the invention?
we build an object simple, beautiful, New!'
A unisex bracelet that borns from an exclusive know-how where the expression of the Italian taste and the customization don't know compromises.
The silhouette completely modelled is realized by a team of specialized automotive designers, for an elegant and sophisticated style able to respect the beauty of speed. Also the craftsman process of the leather Made-in-Italy follows the innovation pipeline of the supercars more luxurious and cutting-edge. 
We developed prototypes in 3d and cnc, researching a modular approach. In future we would like to build an e-commerce similar at the car-configurator, where can select materials, colors, and optionals such as the round section in lathe with the ball bearing, and the special photoluminescent coating. 
IndieGoGo is an opportunity to present and try to transform in realty this our first step that required over 10-months of energy and passion.
The project 'v.ita' can appear a common atom, but if you look better you'll see that needs heart for concretize it, and maybe is own your.
Thank you! 

V.ita takes life from a precious synergy with Tyche³.
An important agency of design services based in Rovigo (Italy); exclusive in its own core-competences about the use of lightweight materials, thanks to consolidated experiences in projects of supercars and aerobatic airplanes.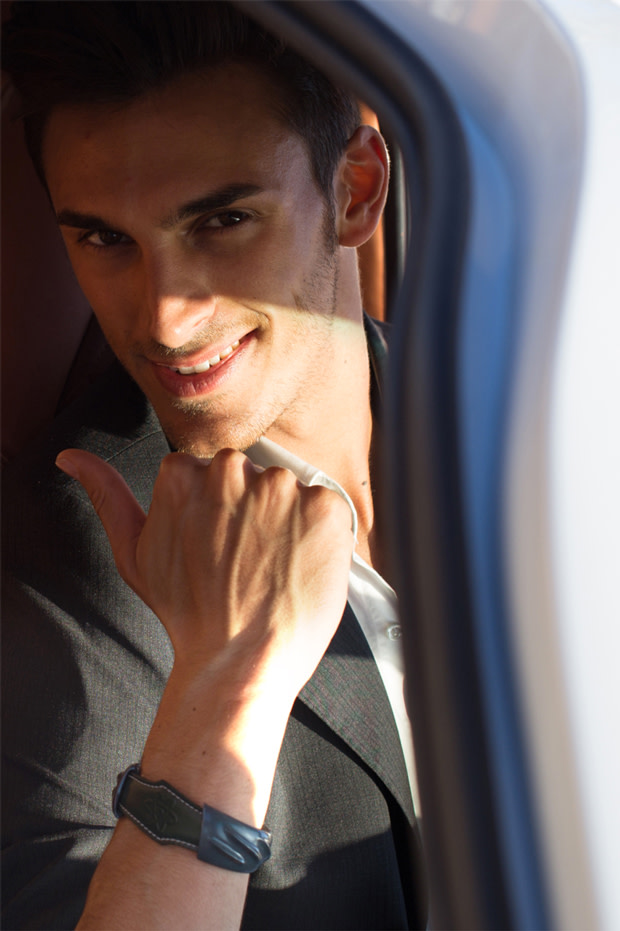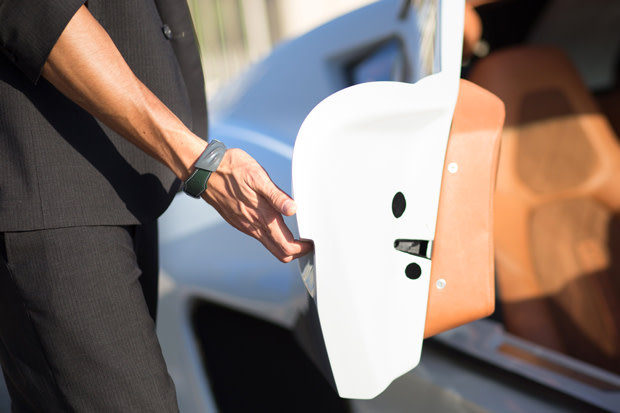 The innovative magnetic closing system is been researched and developed with the same concept of the supercars, where aesthetic design and mechanical design coexists in the same piece respecting their mission: lightness.
Thanks to neodymium magnets zinc coated the closure is nickel-free.

EGO is an extra component in aluminium realized with lathe.
This part includes a symbol of speed: a ball bearing. You can touch and turn the round shape with your fingers like an anti-stress, without noises.
Furthermore the logo will be incapsulated on a stainless steel plate, anti-corrosion and nickel-free.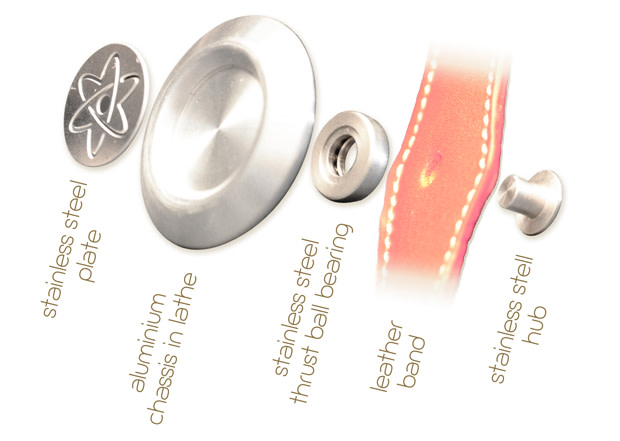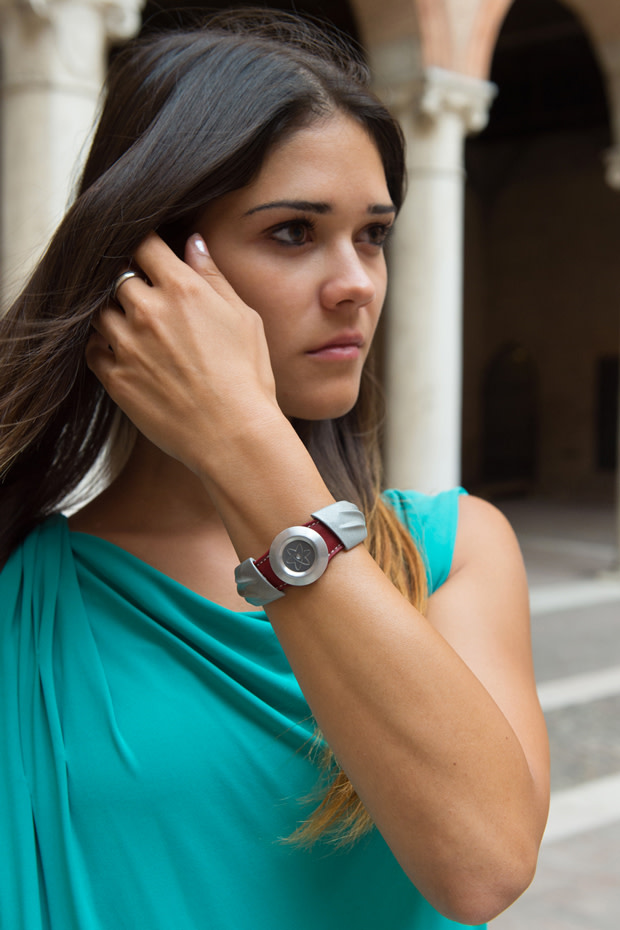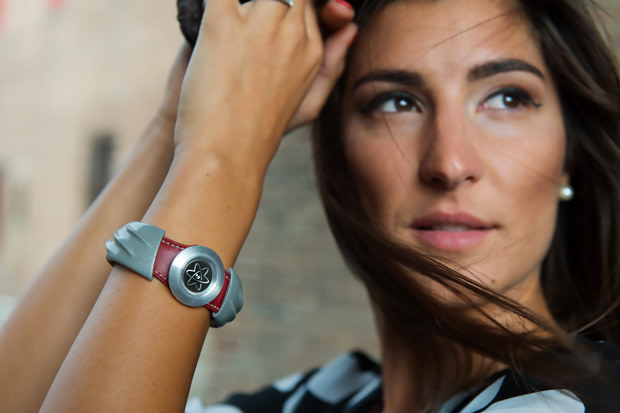 LUX is an extra Blue photoluminescent coating Light-Inside® patented, completely transparent. This material is safe, without radioactivity and toxic composites: 100% RoHS compliance.
How it works under UV lights?
Differently from the phosphorous this pigment has its own memory. Are sufficient around 10 seconds of exposure to register the data of light and the photoluminescence will reply immediately, till to 8 hours.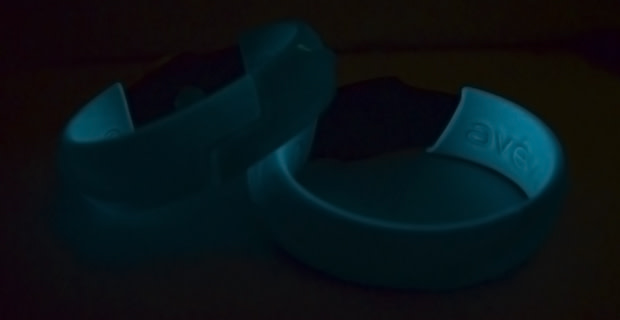 From the origins of the supercars Avéva starts to write its history on lightweight fashion jewels. Tecnopolymer, aluminium, carbon and titanium are examples of hi-tech materials that respect this principle.
When we say 'Super' this means also wind-driven design, thanks to the beauty of speed. In this way, Avéva thinks its objects with a particular soft and dynamic shape.
Avéva wants to use materials and modus operandi of the supercar manufacturing for a new lifestyle. Lightness and dynamicity with a futurist tone.