iCrowdNewswire - Oct 7, 2015
Team AVA IN-MOTION
Ava and her family are one of the four families starring in the "Special Blood" film documenting life with HAE. Click the 'play' button on the logo above to view the trailor. Produced by Natalie Metzger, this documentary is coming soon to help educate doctors, nurses, and emergency personnel on HAE while raising awareness. 
Please donate and support Team AVA as her loving family crosses the finish-line to make momentous strides for kids with HAE and help raise awareness at the premier HAE IN-MOTION 5K run on October 11th. www.5k.haea.org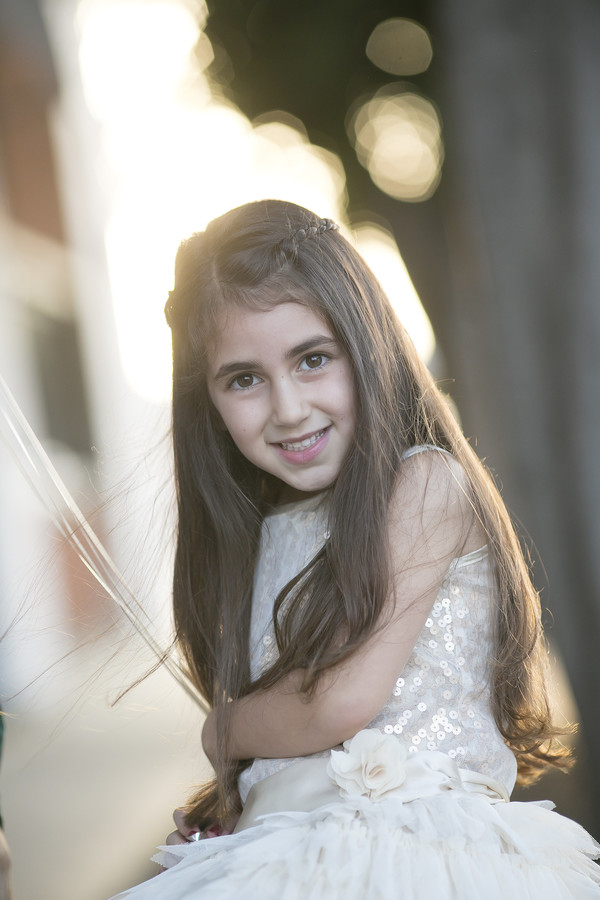 Ava's Story…
Our beautiful Ava Levy suffers from a very rare and potentially life-threatening genetic condition called Hereditary Angioedema (HAE). Ava suffers from bouts of debilitating and unpredictable attacks of swelling in various body parts. Abdominal swelling involves excruciating pain and vomiting and airway attacks constitute a major medical emergency that can lead to death by suffocation…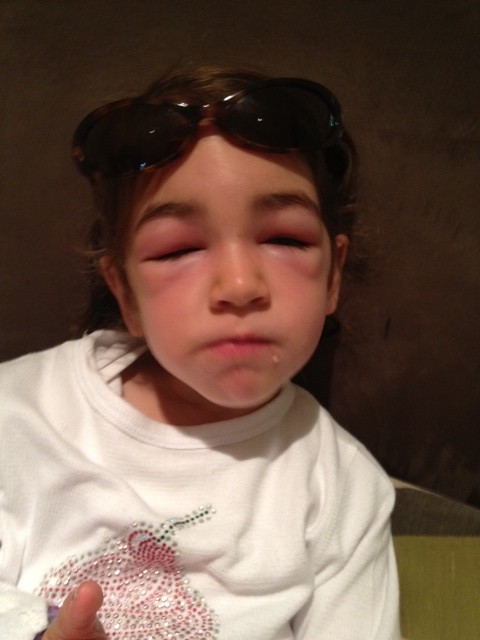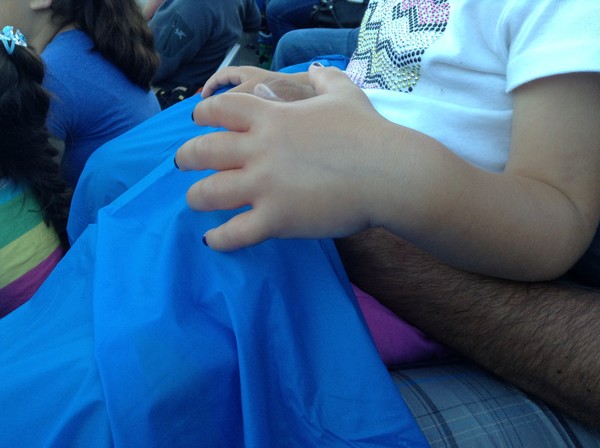 Ava has suffered from HAE since she was 18 months old. She is admitted to the ER every 10-15 days due to internal swelling of her stomach and intestinal wall. Ava's extremities can swell up to 2-3 times per week. Daily activities that normal 5-year-old children enjoy make Ava swell.
From when Ava was a little girl, we told her that she had "Special Blood" and was missing a protein that caused her to swell. We don't want Ava to be ashamed or embarrassed by this disease. When people comment on how she looks when she is swollen, she tells them very proudly that she has special blood.
Even when she is swollen, nothing can stop Ava from participating in school and her activities with her friends. Ava does not let this disease define who she is. Her strength and willpower is to be like every other child even when she is suffering from this horrible disease is extraordinary. She is our superhero!
Due to the debilitating symptoms of this disease manifesting in adolescent-aged children (16 and up), there is limited treatment for Ava and other pediatric patients who are under the age of 12. Despite the availability of new medicines and progress made in HAE advocacy and education, preventable HAE-related deaths continue to occur, and many patients still suffer from disabling attacks.
We are asking our friends, family and community to help us and support the HAE in their pursuits for a cure and to enrich the lives of our children suffering from HAE. Every donation, little or big counts and get us one step closer to helping Ava. 
Where will the money go?
Every dollar contributed to 'Team Ava' will be directed to support the Hereditary Angioedema Association's (www.haea.org) research for a CURE for HAE!
What is HAE?
Hereditary Angioedema (HAE) is a rare, debilitating and potentially fatal genetic disease resulting from a deficiency of a key plasma protein. Patients suffer from unpredictable attacks of swelling that involves the hands, feet, abdomen, face, and airway. Abdominal swelling involves excruciating pain and vomiting that can last up to 72 hours. Airway attacks constitute a major medical emergency that can lead to death by suffocation. Despite the availability of new medicines and progress made in HAE advocacy and education, preventable HAE-related deaths continue to occur, and many patients still suffer from disabling attacks. To find out more, check out HAEA.org