iCrowdNewswire - Oct 6, 2015
Please Help! AARF Really Needs Our Donations!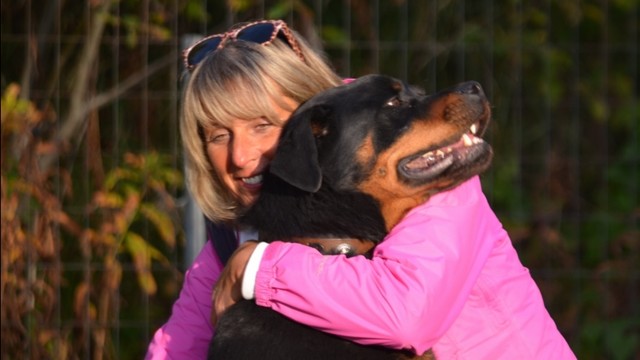 Alaskan Animal Rescue Friends is in serious need of donations!
AARF takes in dogs that others turn away. They accept those who need of medical help, as well as the healthy. They accept the young AND the old. Every life is priceless to them. But their devotion comes with a steep price tag. AARF generally does OK in keeping up with the vast medical, dental, feeding, training, housing, shipping, etc, etc. But in the past few months, they have had one dog with medical issues upon another. One lady dog was turned in to them with dead puppies inside of her. She required emergency surgery to survive, and has had continued issues. She is now hospitalized in a battle with aspiration pneumonia. Another dog had an intestinal blockage which also required surgery. Then another dog had gastric dilatation volvulus, which needed an immediate operation. These were all emergency surgeries. And then there are the flow of Veterinary visits for all sorts of health and wellness issues. The medical bills are in the thousands, and AARF could really use our help.
Every year Alaskan Animal Rescue Friends saves and adopts out hundreds of dogs. They give of themselves, heart and Soul. Their reward? The knowledge that they saved lives.
The adopters reward? Unconditional love. The joy of a four-legged family member. A valuable addition to a house that makes it a home. In short, the adopter receives a better life, and the loving heart of a furry four-legger.
AARF has done so much for us adopters. They saved the very dogs that run to the door when we get home, tails-a-wagging! They make it possible for unwanted, abused, and neglected dogs to know that yes, they are worth it! Us adopters get to look into those big doggy eyes, and see the trust of an unconditional heart. A heart that might not be here, if it were not for Alaskan Animal Rescue Friends.
And now, it is our turn to step up, and help this hard working rescue. We need to make it possible for them to continue the life-saving work that they do. Please consider donating….no amount is too small!
NOTE: Contributions will be payed directly to the Veterinary Office that AARF works with. This is a fundraiser through Alaskan Shelter Dogs, and all donations are tax deductible. Thank you so much!