iCrowdNewswire - Sep 30, 2015
More Sage Please!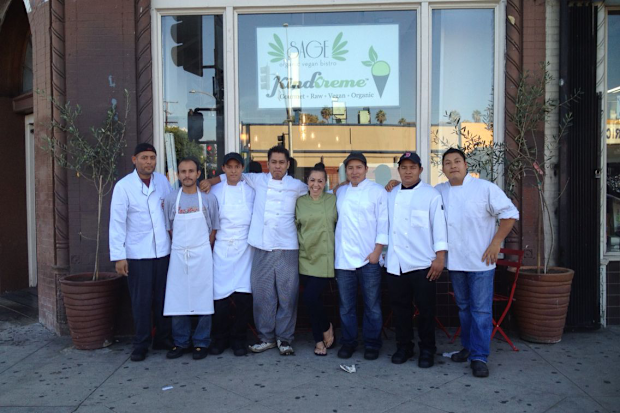 And if you don't know, now you know …
This is a story about friendship, family and doing what we believe is right for the future generations, not just of Echo Park or LA or California, but of the Earth and all of its citizens  – both human and non-human. 
Mollie Engelhart and I have been friends for over ten years and our first venture, Kindkreme, began when I had my daughter Bowie. It was about family, it was about women creating something and owning something together that could be passed on to the children – first Bowie and now Rio (Mollie's son) too. Something that was a positive contribution to the kind of  world in which we want our children to grow up.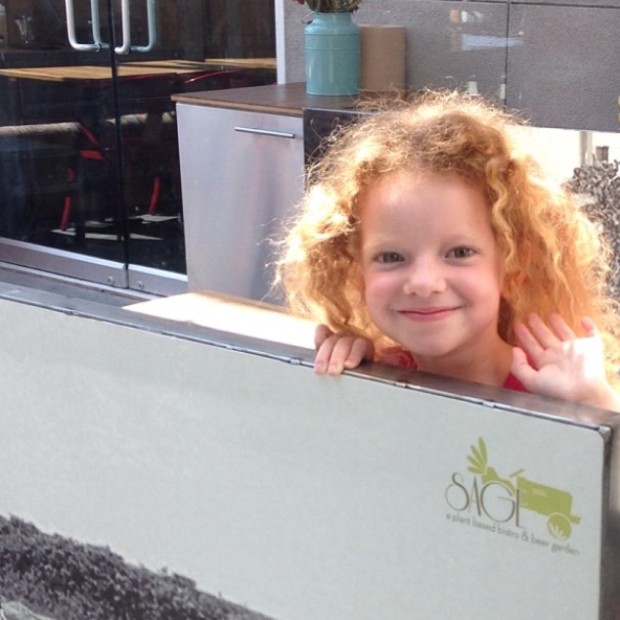 And as it expanded,  it became the place where we served hundreds of thousands of people the kind of food we believe in, many of whom have become friends, many of whom have become family; worked with people that we have visited in the hospital, celebrated holidays with, bailed out of jail 🙂 given second and third and fourth chances to, and all the kind people who gave us second and third and fourth chances along the way too. 
My Echo Park love affair began in 2003 when my very nice landlord of my very nice Los Feliz apartment told me to get out after the lease was up and rented it for twice the money to people with better credit and quieter habits a month later.  
I found myself in a tiny, beautiful Echo Park 1 bedroom at the top of Quintero with all of Elysian Park as my backyard and the best view of the Dodger Stadium fireworks that money can't buy. Echo Park reminded me of many of my favorite things about my native New Mexico and then some – from Panaderias to murals and hole in the wall music venues, tiny abuelas doing their shopping and taking 10 minutes to cross the street pushing their little black cart while everyone respectfully waited. 
The only thing was, there was nothing to eat as far as I was concerned…. El Compadre, Taco Trucks, Nana's, Brite Spot (Thank God for them!)  – but all exhausted quickly especially since I could only afford $10 on night out! For a vegan former food writer/ passionate food lover who's own cooking consisted of steamed broccoli with garlic, it was a challenge. Between homemade broccoli, bolillos, chips and salsa down the street and the occasional Cuban roll, I dropped 20 lbs in 2 months and I just missed being within walking range of more … options.
Eight years later, in 2011, my life and the life of Echo Park had changed significantly and I found myself participating in the opening of Sage Vegan Bistro on the corner of Sunset and Logan. Everyone knows (or should ) the the food business is tough and dirty with a sliver of profit smaller than the trickle of the LA "River" and after a lot of heartbreak and upheaval, Mollie and I found ourselves wholly in charge and calling the shots of a real organic vegan restaurant located in my favorite neighborhood in Los Angeles. Being part of the burgeoning food landscape offering a few more options was an honor that I couldn't have dreamed of at 23 in that tiny studio on Quintero. 
Luckily, Mollie's cooking repertoire consisted of WAY WAY more than steamed broccoli with garlic! A vegan since birth who comes from a long line of resourceful cooks (ever heard of Cafe Gratitude??) she had already been feeding people delicious humane food  since long before we met. The time between her thinking of her next dish and then executing it consisted solely of her getting to a kitchen and getting the right ingredients. And like some sort of prodigy of flavor, she always got it right. On the first try. Even if it was some meat dish that she had never even tasted in her entire life. Perfect. First try.
And what we hadn't learned yet about running a full restaurant kitchen, we were graciously taught over time by our kitchen manager and  Mollie's future husband  Elias Sosa, who is also something of a prodigy himself – self-taught and whip smart, with a healthy dash of humor and irreverence to make it fun.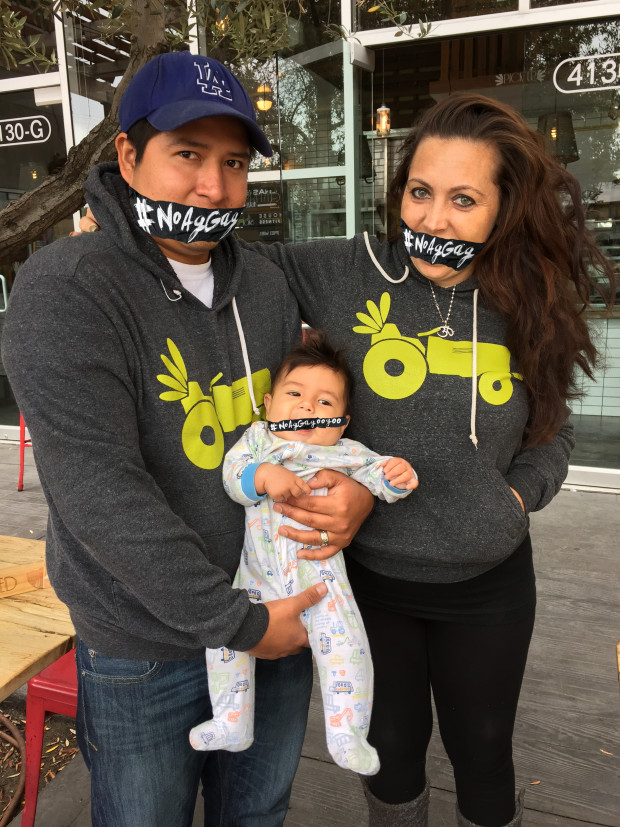 Nice Story (kinda long) why should you care?
And best of all, the very best part about owning Sage Vegan Bistro in Echo Park was YOU. Our customers. It so corny that I'm embarrassed to say that it bring tears to my eyes when I think of our customers over the years, the regulars who have rotated in and out, the regulars who have stayed, the newbies, the lunch crowd, the people who always come when they are in town.   People who don't know this neighborhood are always surprised when I tell them stories about you guys – the generosity, the forgiveness of mistakes, the graciousness. You, the people who live here and the people who come to eat here and the way you have welcomed us from the beginning, the way you keep coming back and the way you forgive all the little idiosyncrasies of the old building and our small kitchen and sometimes spotty service. 
We are so grateful for you. We fucking love you. And we want to create place where you don't have to overlook those idiosyncrasies, where you don't have to wait 25 minutes to get a table for four or five and where you can ORDER A BEER! And a VEGAN PRETZEL!  Where you can have a celebration with 15 people if you want or maybe just sit at the bar if you're alone and people watch. We want to give more to the people who have given us so much over the years.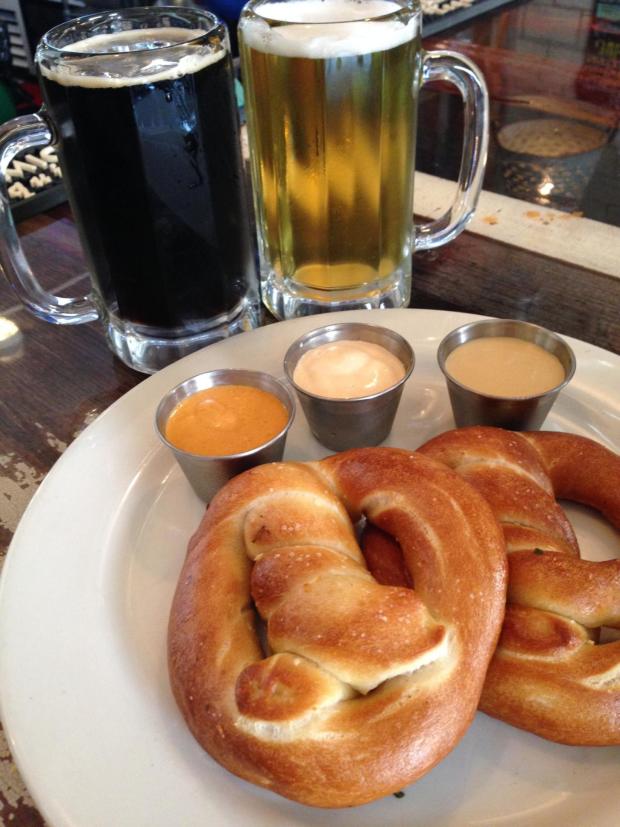 So what EXACTLY do we want to do???
Expand, my friends! Add another bathroom to the mix (finally, right?!) Beer and wine on tap and organic liquor if we can get the right license. A little brewpub where we make some of our own beers and kombucha. A bar to sit  at and more tables, space, bigger kitchen so the food can come out more efficiently. Pizza and Pretzels, maybe a soft serve machine 😉 …. Room for bigger parties so we don't always have to send you across town to Culver City.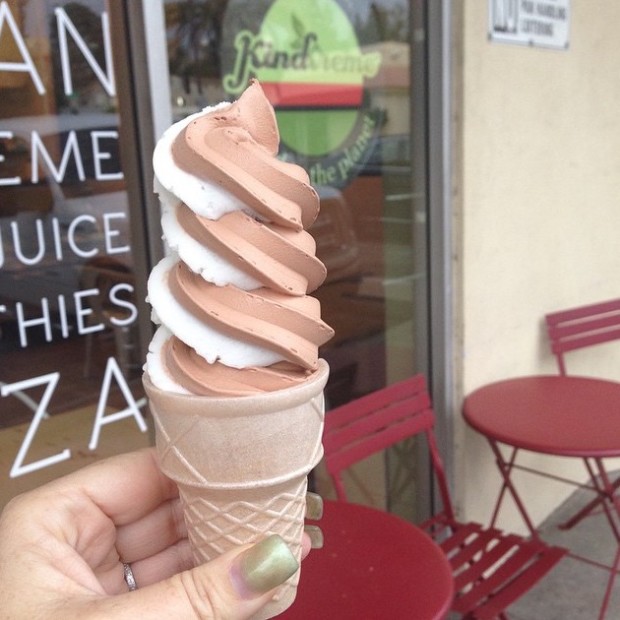 Why SO much $$$?? 
Well, because this is gonna be expensive! And believe it or not, we're actually only asking for less than a  THIRD of what we actually need from you guys and applying for loans for the rest. Some of the things we will be spending your hard earned money on are: 
1) The liquor license first and foremost! 
2) The architecture/design firm that will help us design the new place (we're expanding next door) and integrate it with our existing space and also facilitate and expedite all the permits we need from the city 
3) All the permits – city permits for days, some that cost a couple thousand, some that cost ten times a couple of thousand. 
4)  The contractors and electricians and plumbers and day laborers that will build everything out. 
5) All of the new equipment needed from refrigeration to the brewpub equipment to glycol lines for the beer on tap … Yay! 
What else?  A thousand other little things – this is our 4th time  (whew!) either constructing a space from scratch or building out an existing space and its not cheap. Especially not in LA. And we've learned ALOT since 2009 –  our first 600 sq foot spot in Studio City that took us a year to figure out how to get open. 
And especially, like I said, we appreciate your patience with all the funkiness of our space in the historic Jensen Recreation Center, but lately we've notice the restaurant has gotten … a little too funky. Sage Echo Park is due for and deserves a little shine – so new, better tables and maybe chairs, and paint for everything and new outdoor tables and chairs, umbrellas that don't tip over, heat lamps… who knows? Upgrades!!!! Love!!
What's In it For Youuuuu?
Well, aside from all of the aforementioned coolness that an expanded Sage Echo park will offer: we've got some fun limited edition swag like stickers and beer koozies and tote bags, we've got t-shirts and hoodies, engraved growlers with a voucher for a free fill up of your favorite beer or kombucha …. and for you higher rollers, like $1000 and up, we've got discounts for LIFE ( the life of the business that is, which we hope is a very, very long time)
And ultimately, what's in it is a chance to be part of the continuing story of two women, growing family and a small business that we hope is making an important impact in the world; a positive impact for the community, for the animals, for the environment, for the future of our little ones and yours, for the immediate future of all of us. Like the tagline for our original little ice kreme shop: a chance for you to be Kind to You, Kind to the Planet. We love you.
Other Ways You Can Help
If you love us (or even just like us a little) give us a shoutout #moresageplease on your favorite social media outlet of choice. And check us out on Instagram too for updates on how everything is going –  @thekindsage and @mollie_engelhart
Thanks!