iCrowdNewswire - Sep 28, 2015
SIT'ABIT – sustainable design born from the trees!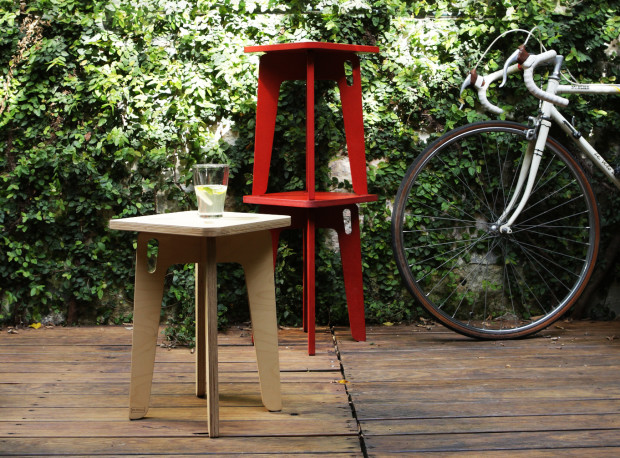 PLY&co.
is a Portuguese brand of
ecological furniture
 established in Porto, Portugal, that only uses woods and derivatives from
sustainably
managed forests, namely
birch plywood, Valchromat® and Portuguese cork
.
Our concept minimizes the waste of the raw materials and promotes an entirelymanual finishing, with ecologic products, by traditional craftsmen.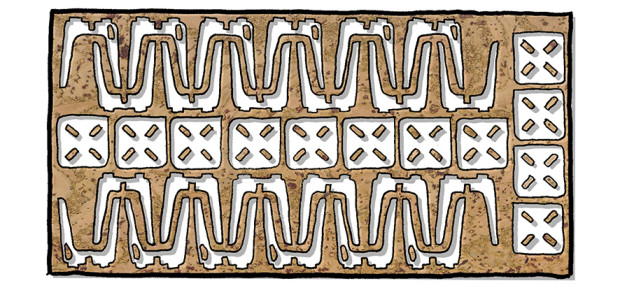 The raw materials used and fittings were reduced to the maximum, so that all the pieces are born of the same board. The few "leftovers" go for recycling and saw dust for energy producing. 
We bring you here on Indiegogo our small big idea – the SIT'ABIT !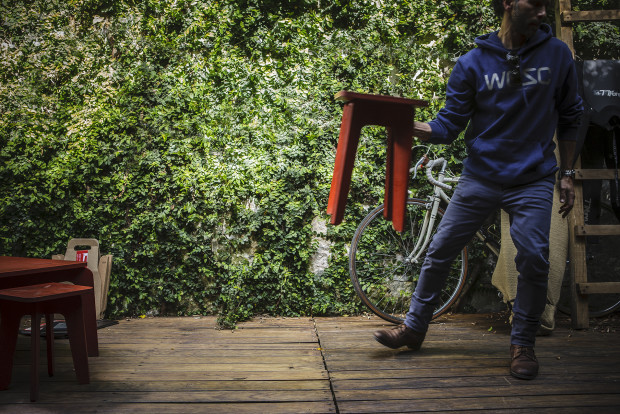 SIT'ABIT is not just a stool. 
It is made from wood, without chopping forests down! A cool piece of furniture crafted with individual care and holding a story to tell.
Composed by just 3 pieces that fit together at a shake of a lamb's tail: no glue, nails or screws, nor any tools for setting it up!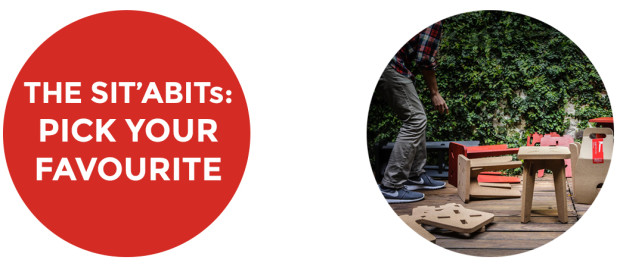 For example, the SIT'ABIT Cork Jr. is a seriously playful and ecological children's stool, made of this unique natural material, resistant yet soft, that is cork, is a didactic yet funny piece. 
Just like the other bigger brothers – keep reading, you'll know them – it is flat-packed, easy-to-assemble, but also playful in spirit and environmentally friendly.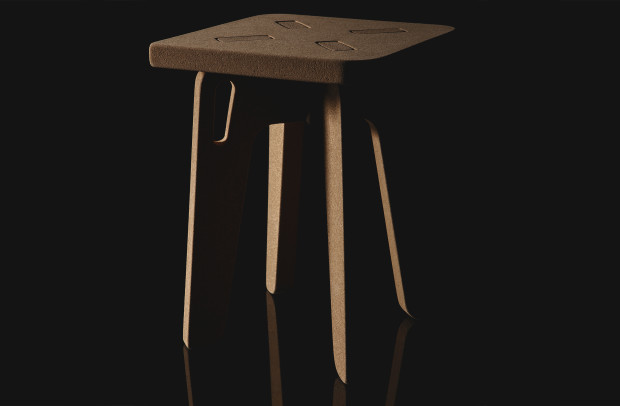 We eliminated all complexity, resulting in a minimal form that holds elegant simplicity while being a friend of Nature. SIT'ABIT is a cool, remarkable product that will catches the eye… and  conveys a story that matters to all.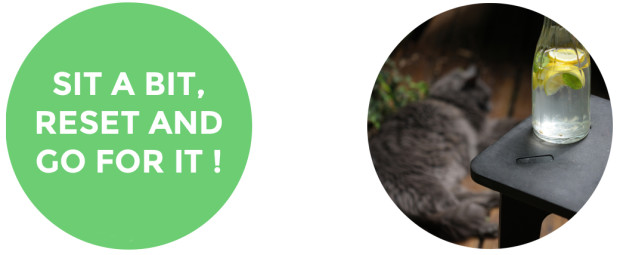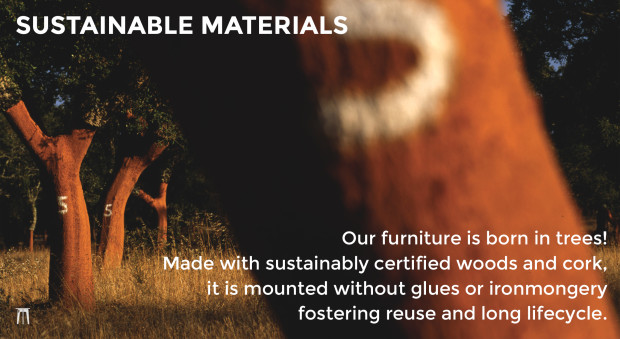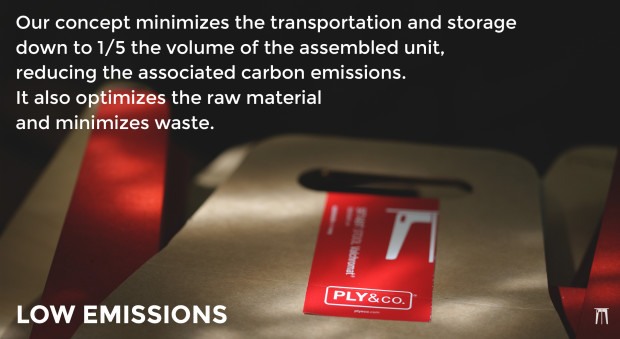 We are "on the market" for sometime now, acquiring great applause and continuous reconaissance from our peers and national public but we want todeliver more to the most!
This means showing our work to the world, starting here on Indiegogo !
If successful, we'll take it to selected fairs and exhibitions, for which we are often invited to, but can´t afford the cost!
And to reach this we need the usual: a bigger production run that enables us to negotiate the best prices with our local suppliers and optimize logistics,rewarding your support and attaining cash-flow to do the following…

… we need a certain amount of orders that ensures us a minimum production to deliver more at the best prices ! 
By helping us in this process, we'll continue supporting the pretty much depleted local economy, ensuring the jobs of the people that make PLY&co.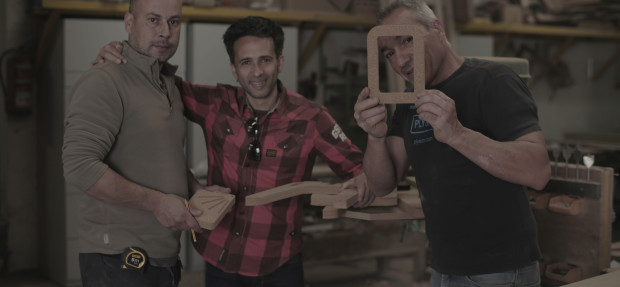 We want to ensure our future productions run efficiently, maximizing sustainability, by providing work to us and our local specialized wood-workers, that are living not-so-easy times.
What we do are not just more stuff with a function
; above all they must
symbolize an attitude towards the planet and towards life. 
You see, we love design, yet we live 
simple and sustainable lifestyles
 that keep us in touch with our roots right here in Portugal, taking care in producing individual, hand crafted, versatile pieces that, above all, 
connect us back to Nature!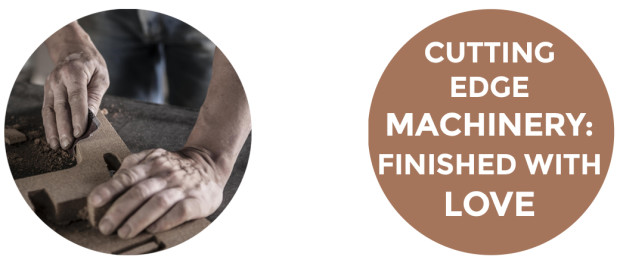 – buying the best quality materials; 
– placing a substantial order to the CNC-milling providers; 
– paying for local craftsmen to finish it; 
– making our reduced packaging customized (manual silk screen print);
– delivering your stool(s) to you.
Then, we'll conquer the world! 🙂 If you value us, there are a lot more that probably will too.
The web is great, but we must go physical too. We named it: trade shows and international exhibitions !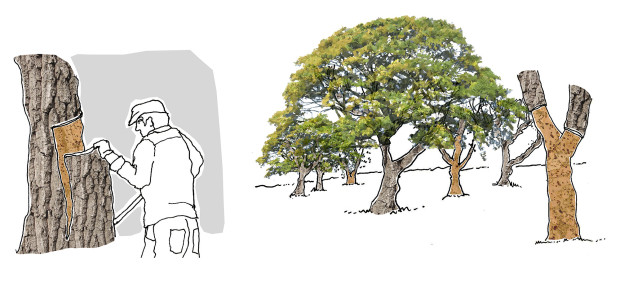 Pretty much like the lambs wool the cork is the bark of this peculiar Mediterranean tree: the sobreiro (cork oak).
The bark is peeled without harming the tree – which actually becomes stronger and healthier after each crop – by specialized labourers every 9 years. 
The Portuguese Montado has the biggest number of cork oaks in the world, whereas strong legislation monitors the keeping of this legacy.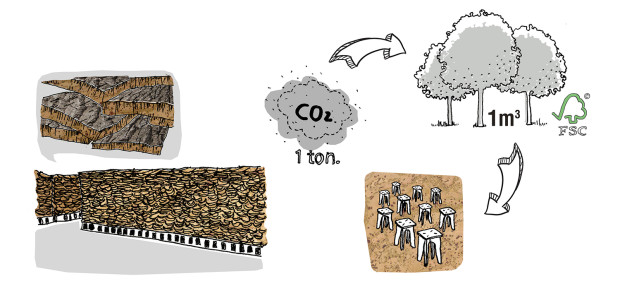 Cork has great thermal, acoustic and water repellent characteristics besides itscozy touch and looks. A material that keeps the best wines and champagnes ageing for better speaks for itself.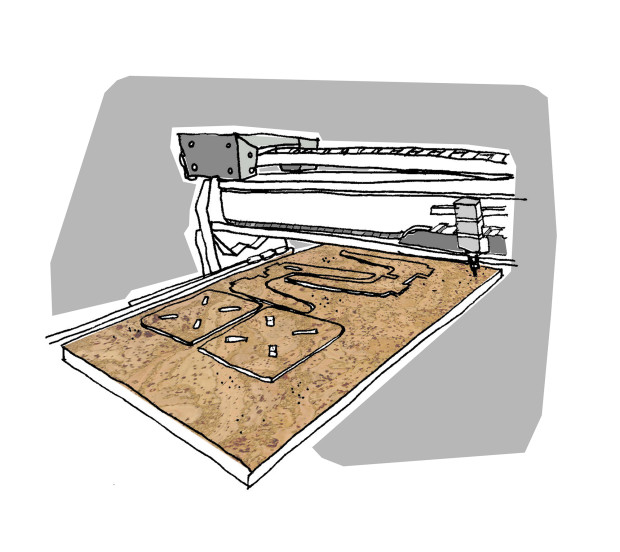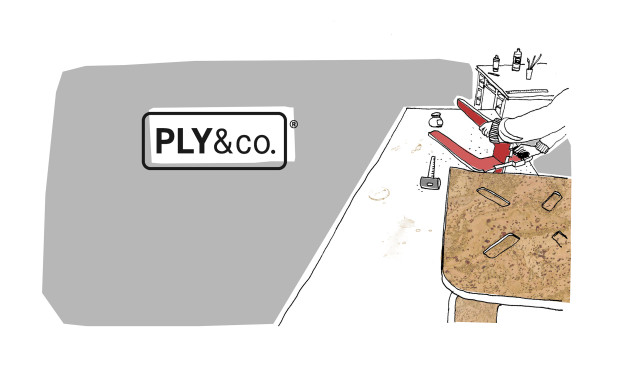 In order to make this possible, accurate snap-fit assembling, achieved through CAD/CAM technology is the base of the craftsmen's work that hand-finish each piece, with local artisans and non-toxic products, giving our furniture its character but also an actual good fit and ability for the user to maintain it.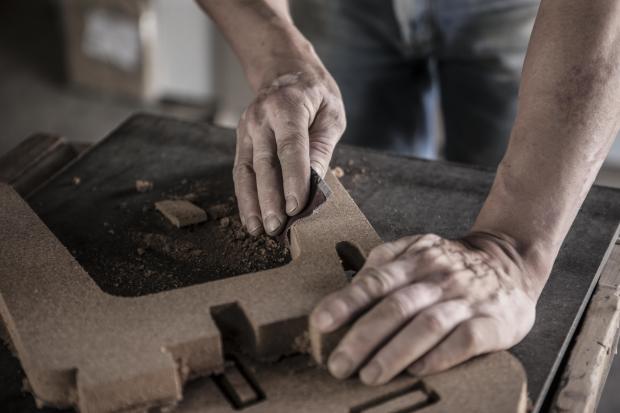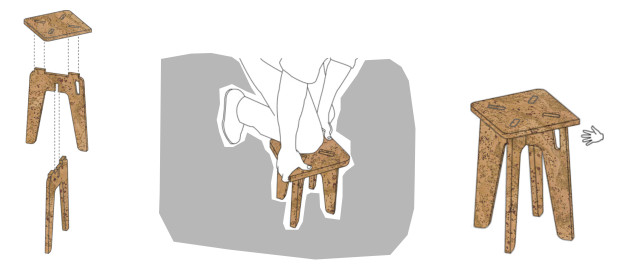 The pieces are assembled without glues, nails or screws, thereby promoting its reuse and later recycling. As well, the simple design and snap-fit assemblage reveals an educational and joyful experience for children and grown-ups.
The stool isn't a pain to put together like other ready-to-assemble furniture. It is assembled or taken apart in less than 30 seconds! 
It features a handle on one of its legs and is very practical to take, to travel or to store away with its reusable packaging when not needed.
With a smooth safe design it aims boosting the understanding of the constructive logic by children. Therein lies its educational and playful power.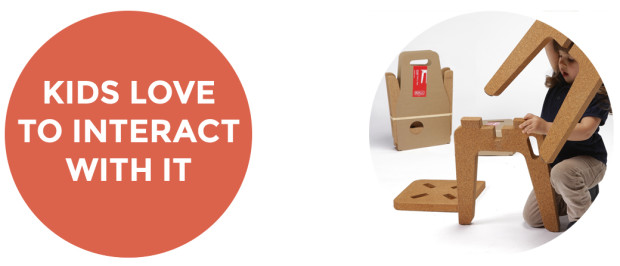 With these products one also takes a story to tell to others. Especially to the ones that will continue our work – the children! We want them to also be an environmental entrepreneur along with PLY&co.!
Kids love to safely interact with it. And the cork stool is pretty much damage-proof. Its child-friendliness and safety indeed invite kids to hang around with it, finding a restful friend when tired of playing…!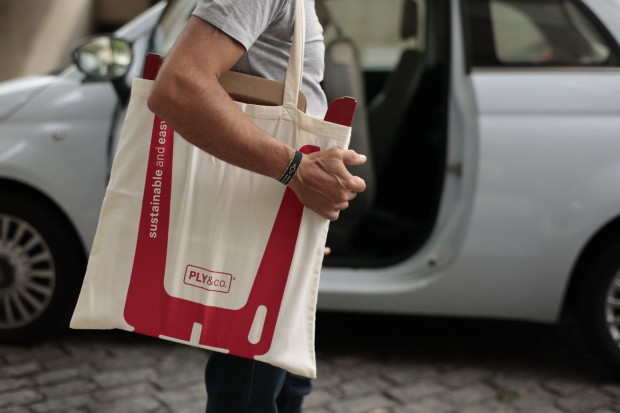 Dismountable it allows flexibility of use, easy storage and the transportation costs get reduced.
And soon you'll meet our 100% organic cotton, hand-made Tote Bag !
For the ones that chose, local pickup in our Porto premises, the shipping cost that was paid in the contribution will be offered in the shape of bags!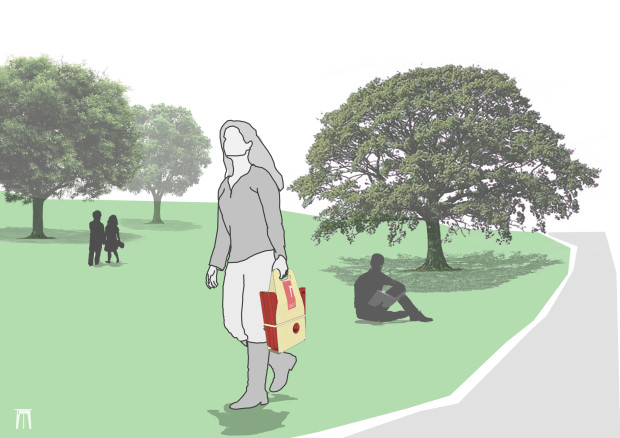 The amount of packaging is reduced as well, making it possible to go with the SIT'ABIT anywhere. Take it outdoors and enjoy the lawn even when it's wet.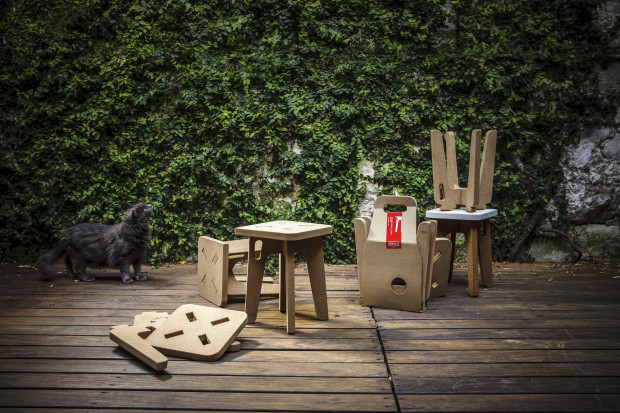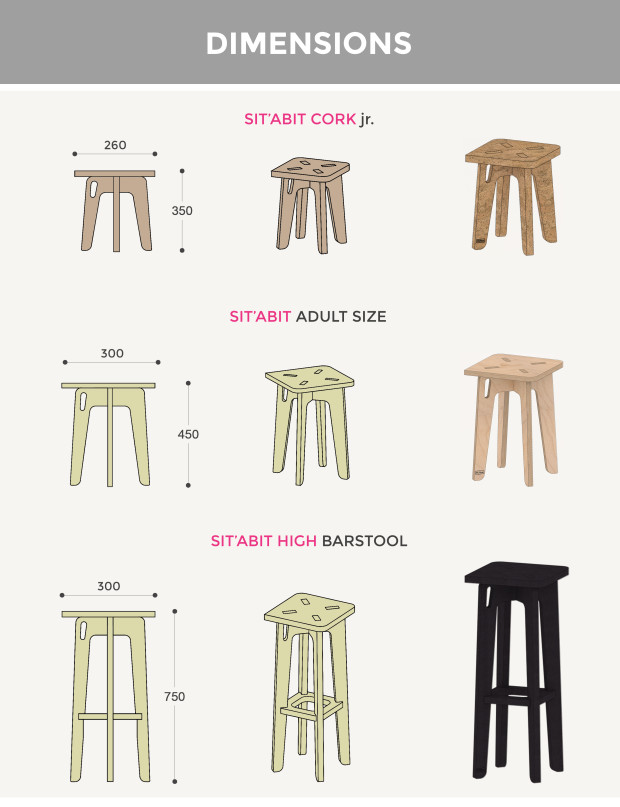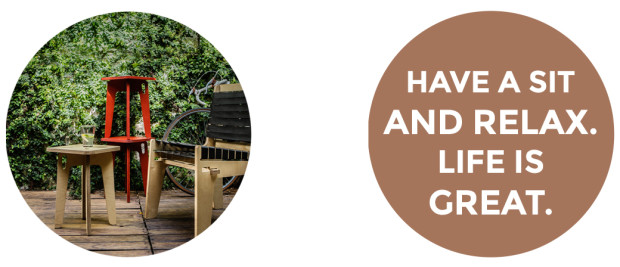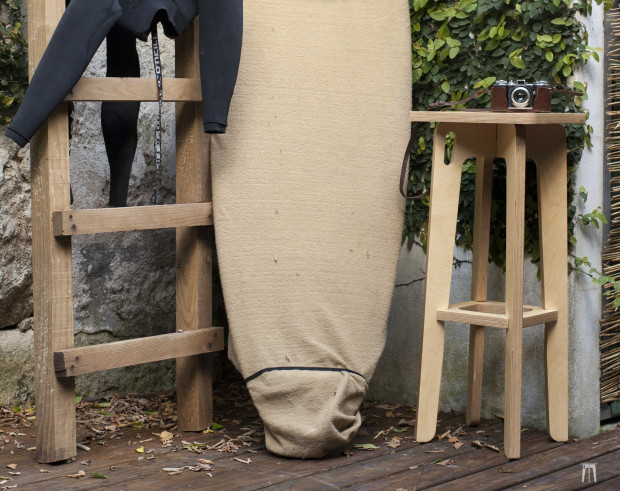 It's not about intricate high-tech features but how simple things can connect us back to Nature and to each other.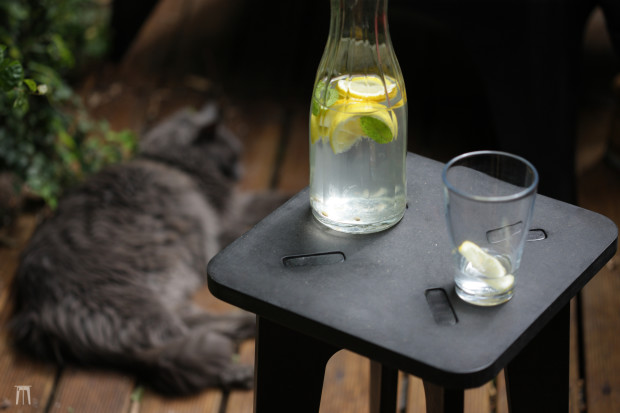 Richness comes with the Storytelling of the sustainable process behind stuff!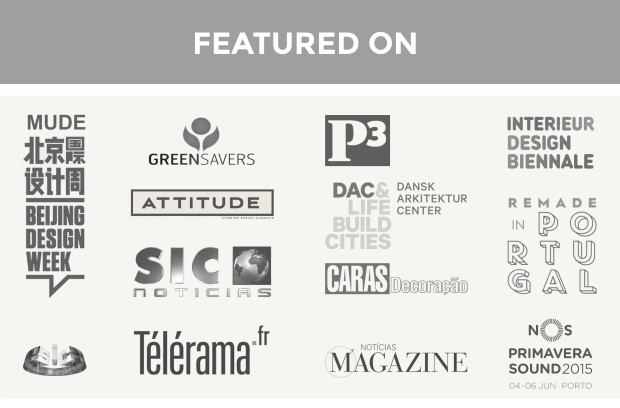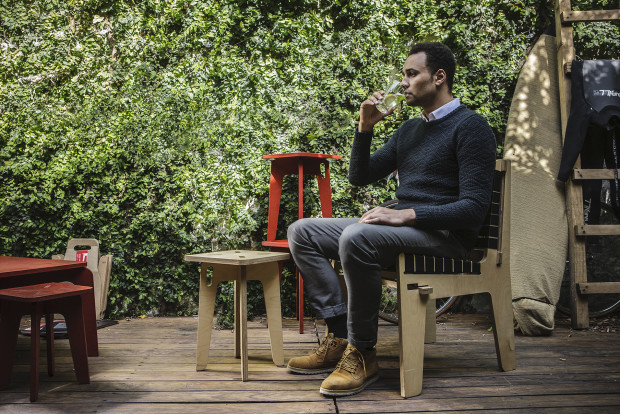 "The attitude that PLY&co. introduced in the market and design panorama has a curious freshness. The combination of traditional Portuguese materials with an essential design, pure and elegant, are pramount in these products. The practical forms they declare are an example of how well-made objects can be an indispensable tool in our day-to-day. " 
Roberto Cremascoli, architect
Curator of the Remade in Portugal
"Cork is an exemplary material in the area of sustainability for being a natural product, renewable and recyclable. The conception of the SIT'ABIT stool matches perfectly with the whole cork logic: nothing is wasted, everything is transformed!"
Lino Rocha
Amorim Cork Composites Manager
"The stool found a great spot in my apartment. It feels good to see people that truly believe in their project, especially when these are beautiful.
I didn't expect to find this in a music festival and it was a really good surprise.
Thank you very much!"
Mathieu Bonnin, client from Paris, France
"The SIT'ABIT stools are super! They're perfect for the adults and the children in our house and I'm a huge fan of the photo frames.
I love the shape and design, I have 3 now, all different colours but due to the unifying design they work really well together.
Thanks again!"
Claire Ransom, client from the UK

As designers with years of experience, we know that every project comes with risks… However, since we already produced some small runs, there is little ones associated with managing a bigger production.
Bigger risk would actually be a HUGE amount of orders, while a blessing it could also cause some delays. In order to overcome that as soon as we acquire success to order large quantities, we'll secure a safe place at our suppliers agenda.
And we will always be transparent and keep everyone appraised about the progress of things.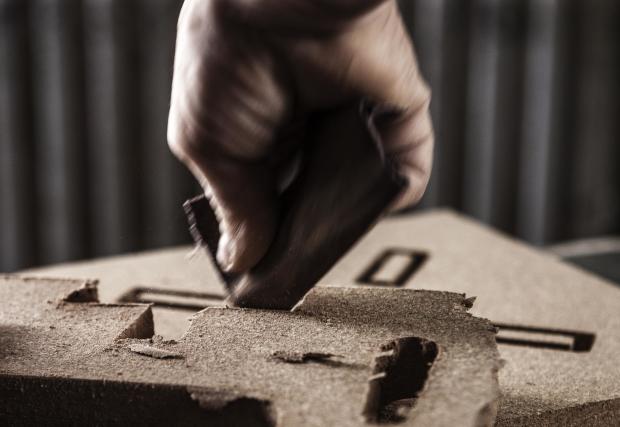 "…to connect craftsmanship with the industrial process so that you can have some imperfections, more human touch in the product, so that people also connect themselves with it. Craftsmanship in a product shows that a design is about human condition, is about daily life."
Hella Jongerius
Thank you so much for supporting us growing !