iCrowdNewswire - Sep 26, 2015
The Moringa Green Energy Shot to Revitalize Haiti
An energizing, tasty green shot that helps to plant moringa trees and empower farmers in Haiti. Back us now to make it happen!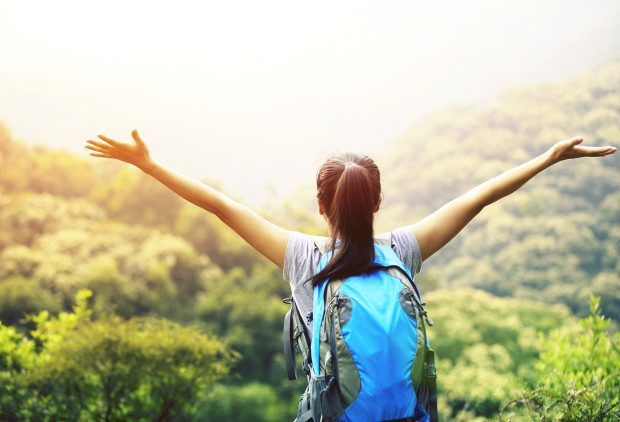 Moringa is the most nutritious plant on the planet. Moringa leaves are more nutritious than kale and provide a complete protein, similar to meat or quinoa. Kuli Kuli was founded by a former Peace Corps Volunteer to use moringa as a tool to improve nutrition worldwide. Through our last Indiegogo campaign, we launched our Moringa Superfood Bars into over 500 stores across the US, planting 60,000 moringa trees and providing a sustainable livelihood to 500 women farmers in Ghana. Now we want to do it again, launching a Moringa Green Energy Shot that will revitalize you while revitalizing Haiti.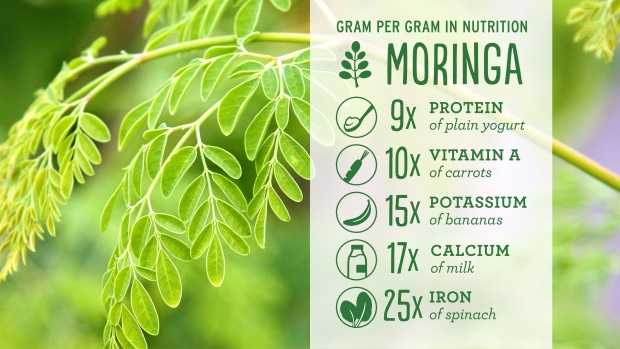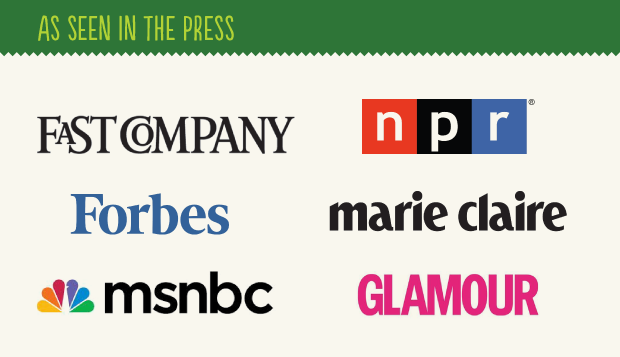 What's a Moringa Green Energy Shot?
Kuli Kuli's Moringa Green Energy Shots combine vitamin-rich Haitian moringa with green tea and natural fruit flavors to provide a powerful green energy boost. Each shot is equal to a cup of coffee and half a cup of leafy greens to power you through your day. Try it as part of a healthy breakfast, before a long run, or as an afternoon pick-me-up. Every revitalizing shot you take helps to plant moringa trees and support farmers in Haiti. Nourishing you, nourishing the world!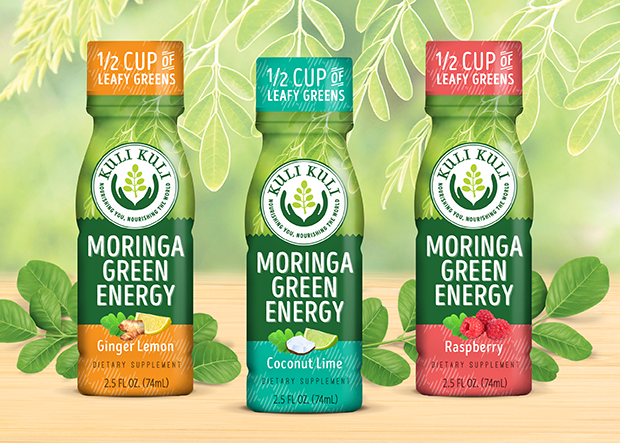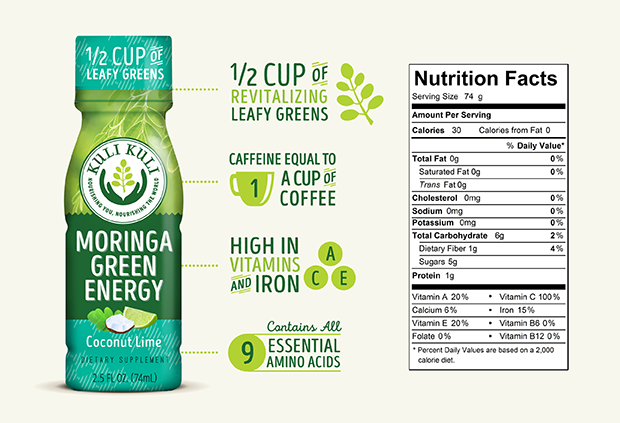 Why Haiti Needs Moringa Trees
Haiti has the highest risk of climate disaster of any country in the world, largely due to deforestation. International development agencies have spent billions of dollars to reforest Haiti but the trees are often cut down to use as cooking fuel. 70% of Haitians live off less than $2 dollars a day. Haiti also has the highest rate of malnutrition of any country in the Western Hemisphere. Moringa thrives in Haiti's dry climate and is incredibly nutritious, making moringa trees the ideal solution to help battle deforestation and malnutrition in Haiti. By launching Moringa Green Energy Shots in the US, Kuli Kuli and the Smallholder Farmers Alliance will provide hundreds of Haitian moringa farmers with a sustainable income. This will ensure farmers will protect the trees and have access to nutritious moringa leaves.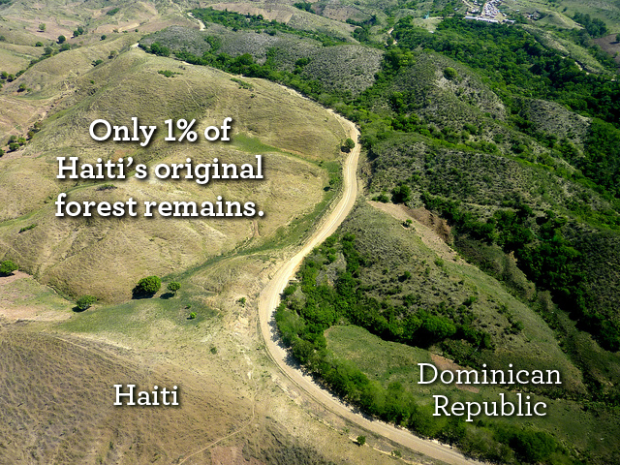 What's the Money for?
Starting a supply chain from scratch and creating an entirely new product are both large and expensive undertakings. The good news is that we have already raised half the funds we need through our partners. But we need $100,000 more to do our first moringa harvest in Haiti and manufacture our Moringa Green Energy Shots. Whole Foods Market has agreed to launch these shots nationwide, if only we can raise the funds to make it happen.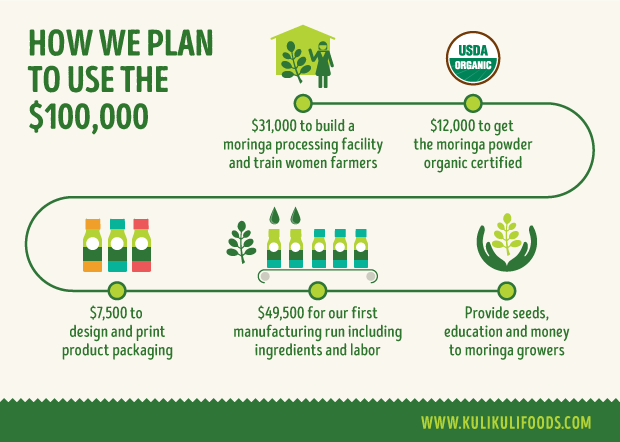 Our Story
After working with moringa in the Peace Corps to reduce malnutrition, Kuli Kuli's CEO Lisa Curtis wanted to help communities around the world  grow moringa and improve the health of their families.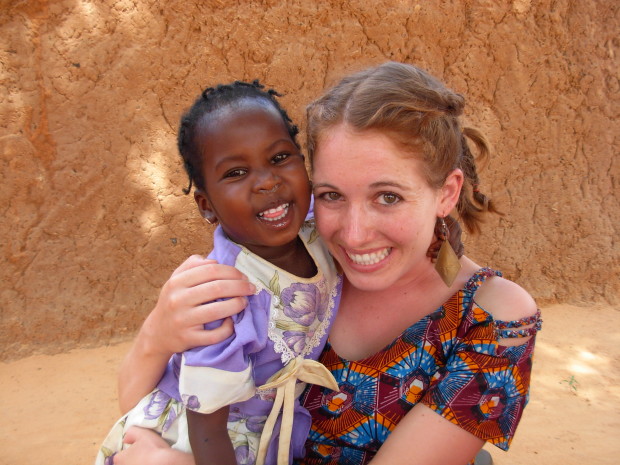 Kuli Kuli and the Smallholder Farmers Alliance (SFA) began working together in early 2015 to plant moringa trees in Haiti. SFA was founded by Hugh Locke and Timote Georges to help feed and reforest a renewed Haiti by establishing farmer cooperatives, creating farm businesses, and contributing to community development.
Kuli Kuli and SFA are partnering to bring moringa trees to Haiti and Moringa Green Energy Shots to a store near you!