iCrowdNewswire - Sep 24, 2015
Bakery Cafe Boutique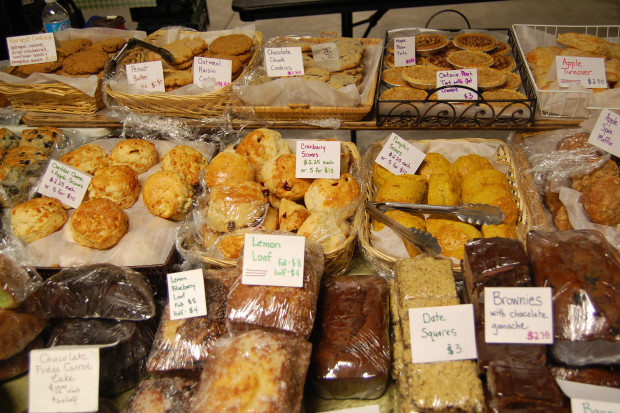 Hello,
My name is Mike . I have been baking and making prepared foods for the last 25 years. At my tables at the St. Lawrence Farmers Market in Toronto I have been selling my pastries and prepared foods for the past 18 years. I am constantly asked where one can get my products during the week. At the present time Saturday at the market is the only place. 
I have decided to open a bakery cafe to serve my customer base better. This will allow me to offer a more extensive variety of products and take my business to the next level. I am VERY creative and enjoy meeting and talking with people. My customers are more like family than customers and it would mean the world to me to have a place for them to come and enjoy my product, have a place to sit and chat, and where I could see them more often.
Your contributions would be greatly appreciated to help this dream come true. 
I am looking to raise $80,000 . The money is needed to renovate the retail space and purchase some equipment. 
As a thank you for your kind contributions all will be invited to the grand opening to sample the fine fare. Other thank yous will be coffee and a morning pastry, lunches for two, handmade fruit pie once a month for a year, takeout dinner for 4 every other month for a year. These are just a few items to show my thanks.
Your contributions will not only impact my life but also the community and local farmers and producers. Ninety five percent of everything sold will be house made from scratch using local and sustainable product from surrounding area farmers and producers. This project will also help create jobs within the community. 
In any new business there are risks and challenges. I have done a great deal of research into the area I wish to open in. It is an established neighborhood trending to young families. I have a proven, loyal, long time customer base from the Saturday market and an established product base on which to build. 
For anyone who is unable to contribute financially please pass the word around. Tell people about the website. You can use the share tools from this website as well. Many thanks to everyone who took the time to read my proposal.  I look forward to serving you at the new location.
Mike