iCrowdNewswire - Sep 23, 2015
Virginia Shuman Young Elementary T.U.F. Fundraiser
After several successful years of T.U.F. – "The Ultimate Fundraiser" – Virginia Shuman Young PTA's direct donation campaign – we're back at it again!  We've worked hard to make it easy and fun!  And now we'd like to ask our student's amazing friends and families from near and far to help make our wonderful school even better!!
100% of the proceeds go directly to VSY and benefit of our children!!  And there is nothing to sell!  This year you have several participation options.  We hope you'll use whichever one works the best for you.  Most importantly, please know that as the largest fundraiser of the year we need your participation.  We ask for a donation of $60 per student. Yes, it is absolutely understood that $60 is a lot of money.  However, it's less than 17¢ a day! That's right 17¢ a day!!!
REMEMBER: Every donation counts and is greatly appreciated.  Give what you can.  Your participation is appreciated no matter what you give!
As a public school, fundraising is crucial to offset the expenses that our school budget simply cannot support. Our total goal this year for T.U.F. is $40,000.
Funds raised through T.U.F. go directly to support new technology, academics, safety enhancements, art and academic fairs, Meet the Masters, literacy programs and much more.
Every donation counts and makes a difference.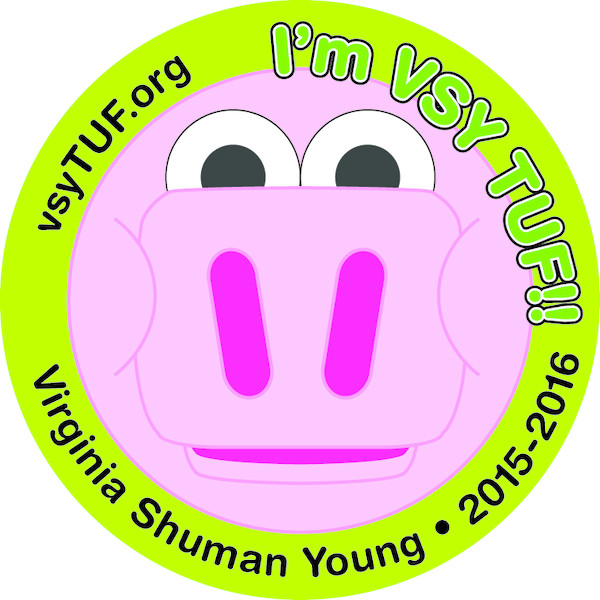 EVERY PARTICIPANT… REGARDLESS OF DONATION AMOUNT WILL RECEIVE THE 2015-2016 VSY TUF PIG BUTTON SHOWN ABOVE!!
AND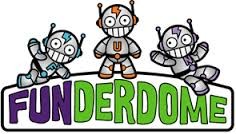 Announced Live on WVSY — 20 Lucky Participating Students will WIN a spot in the TUF VSY Funderdome Party!
Oh! Be sure and visit 
www.vsyTUF.org
to learn more about T.U.F. and a few special surprises!