iCrowdNewswire - Sep 23, 2015
Chip-ing Revolutionary New Retrievable Golf Ball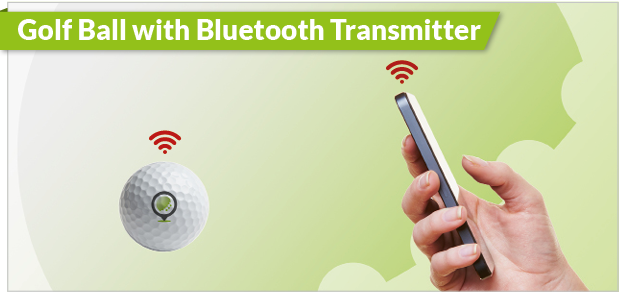 If you're into playing golf, you know how annoying it can be to get stuck on the course trying to find your ball in the rough or in the woods. It is very frustrating, trying to find your ball, losing time, or having to take a penalty shot as a consequence or even walk back to the tee.
That is why we created the NEVER LOST golf ball. It's the smartest way to play. With the NEVER LOST you'll play faster, score better, and save balls!
Never worry about losing track of your golf ball again!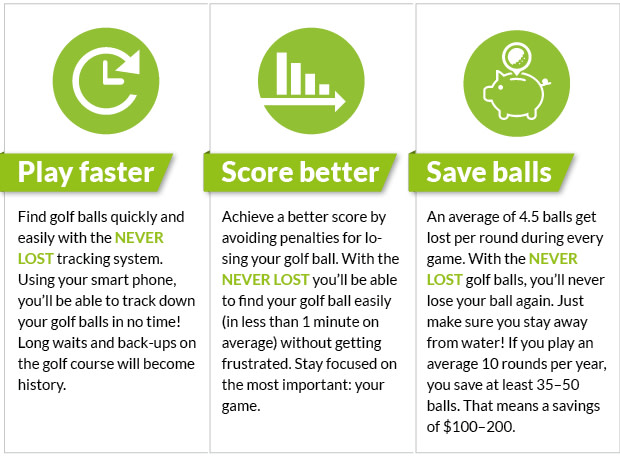 Start playing the smart way. Contribute today for your set of NEVER LOST golf balls!

The NEVER LOST golf ball has an electronic transmitter built in which com­mu­ni­cates with your smart phone using well established and mature Bluetooth Low Energy (BLE) technology.
Finding your NEVER LOST ball is a simple process of walking towards the assumed location of the ball. The signal shown on the "Chip-ing FINDER" App increases until you pass the ball. At the point of maximum signal make a right or left, take a few steps and watch the signal. The App will point you the right direction. Easy to use is the key.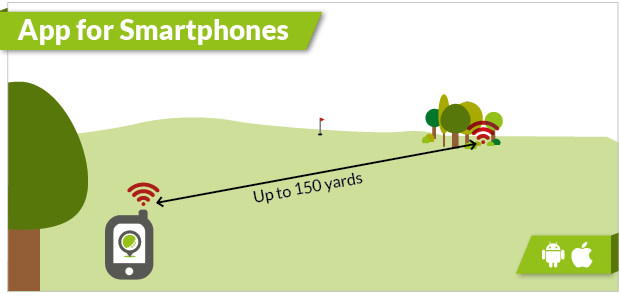 Your search will take usually less than a minute. Play it as it lies or declare it unplayable, but keep the distance and you will not need to go all the way back to where the last shot was taken.

The secret of this new ball is located exactly in the center. It is a small printed circuit board with selected electronic micro components. With the overall size of about three stacked dimes (∅ 17 mm), the power cell and the chip build a compact unit. All is perfectly protected to withstand the forces impacted by a driver.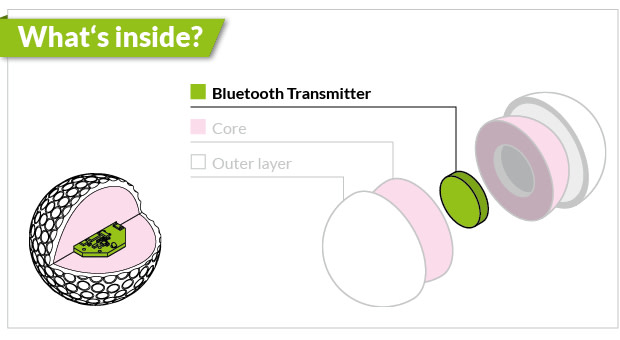 We have come a long way:
We have developed and already played the first prototypes. They fly and roll exactly the same as regular golf balls.
We have filed a worldwide patent to protect the innovative and exclusive technology. This will also ensure that market doesn't get flooded with inadequate, low-quality copies that seek to rip you off.
Our suppliers are aligned and are among the most reputable companies worldwide.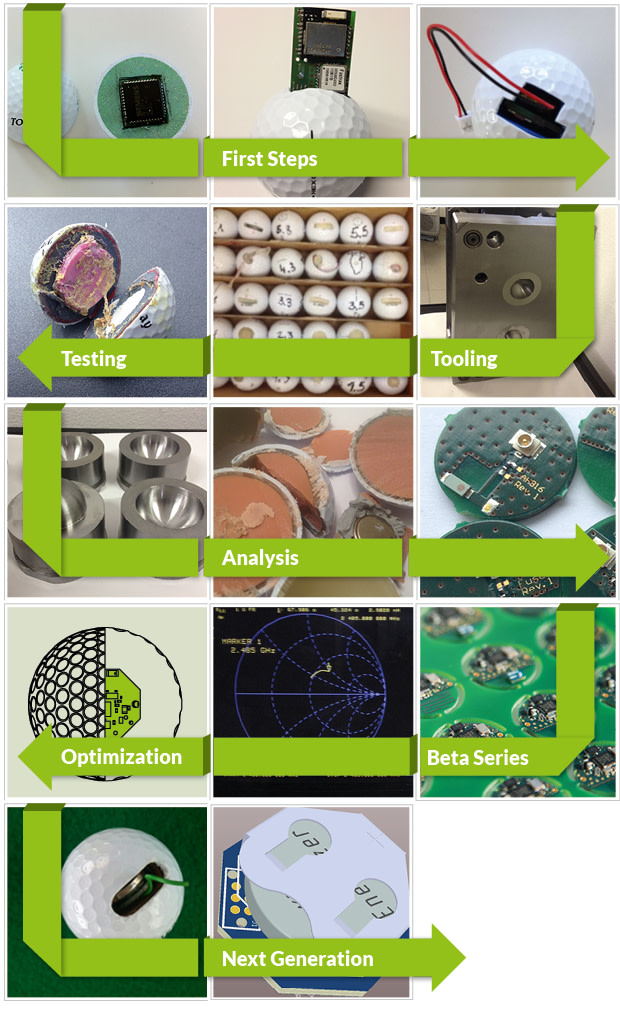 We need your support to:
Build up a production line and molds for the multilayer golf balls to produce on a large-scale.
Certify the radio technology according to the standards of the FCC (Federal Communications Commission) and other regulations.
Develop the user friendly App that will enable you to find the ball in no time.

With development projects like this, it is not uncommon to run into problems with late delivery due to issues like miscalculating deadlines and scheduling conflicts for outsourced aspects of the project.
We have years of experience with projects like this and have carefully planned out our timeline to ensure timely delivery. As we know from our experiences, it is important to work with reliable partners. We are choosing partners we already know and have a good working history. For us it is important, to have partners that are close by to be able to solve upcoming problems fact to face.
As an added precaution, the only part of this project that will be outsourced is the production which we aim to keep within Europe. This eliminates any issues with conflicting schedules and ensures our ability to oversee production for quality control. Our suppliers are lined up and are some of the best reputations in the industry.
We have already developed and played with the first NEVER LOST prototypes. After extensive testing, we can assure you that they fly, spin and roll exactly the same as regular golf balls.

Even if you can't contribute financially, you can still be a very important part of our project:
Ask folks to get the word out and make some noise about your campaign.
Remind them to use the Indiegogo share tools!
Spread the word today!