iCrowdNewswire - Sep 19, 2015
PocketPromo App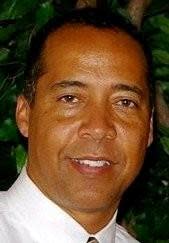 My name is Tony Gregory.  I'm originally from a small town in North Carolina. I served 12 years in the military and now work as a Cardiothoracic Nurse First Assistant. I have many hobbies but music, filmmaking and photography seem to dominate my time. The concept of PocketPromo was ultimately motivated from my aforementioned hobbies. I needed a way to describe and share some of the creative things I was developing. After using several different social media platforms, I realized the missing link.  PocketPromo was born! Go towww.mypocketpromo.com for more information.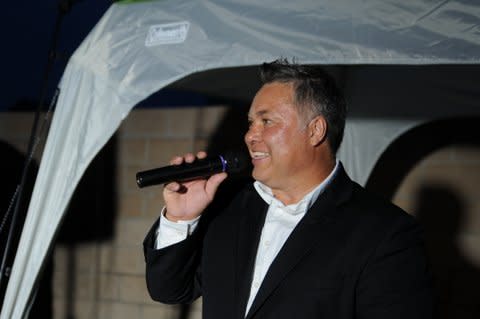 My business partner and friend, Albert Baca
Without a doubt, this individual is a mover and a shaker. Albert partnered up with me early on in PocketPromo's development. His background in music and filmmaking made it a perfect fit. Albert is also one of the biggest givers I have met. His ability to listen to a concept and bring it to life is unmatched. Albert is theOwner/Director of Monkeyboy Productions and Promotions Director for PocketPromo. Teaming up with this talented professional has been incredible. I'm so proud to call him partner!
What We Need & What You Get
We desperately need your help with funding this project:
We are in the Omega Phase of App development. The cost of coding PocketPromo is approximately $38,000. Video and editing costs are around $6000. We are asking an additional $6000 for marketing and further development.
Our perks range from a simple thanks; to stickers, signed photos, t-shirts, production credits, VIP tickets, to dinner with the founders.
If we don't reach our goal, don't worry, we won't stop. The funds you contributed will be combined with a future crowdfunding campaign.
The Impact
Our campaign will run for 45 days. Your contributions will speed the process of developing this app. Your decision to act now will be part of a drive that will change existing technologies:
PocketPromo will change the way you currently use your smartphone.
PocketPromo will also change the way you currently use all social media.
Everyone will use PocketPromo in some way or another.
Risks & Challenges
The good news is…PocketPromo's use of technologies has not been experienced as yet. We would be the first to deliver these combined technologies. The bad news is…Pocketpromo will be put on a shelf to be developed in the future if we don't receive help from you!
PocketPromo is an app being developed for everyone. Crowdfunding is the perfect platform to make this happen. 
It doesn't matter if you contribute $5 dollars or $5000. What does matter is that you contribute!
Other Ways You Can Help
Some people just can't contribute, but that doesn't mean you can't help:
Visit our website, www.mypocketpromo.com. Please comment, even if you can't afford to contribute. Share our message with your friends and family. We want you to become a part of this even if you are unable contribute money.
Don't forget to use the indiegogo share tools to share our message! 
And that's all there is to it.