iCrowdNewswire - Sep 17, 2015
ClipCHARGE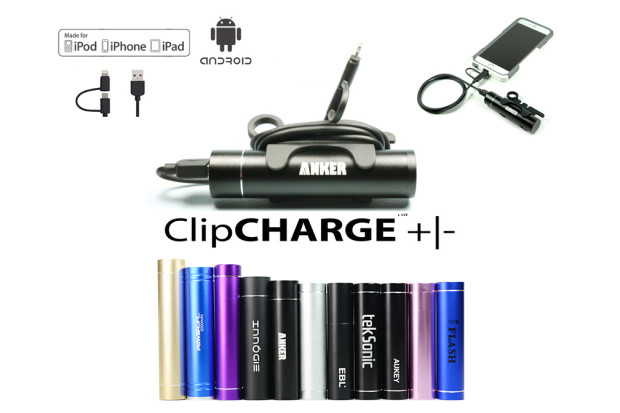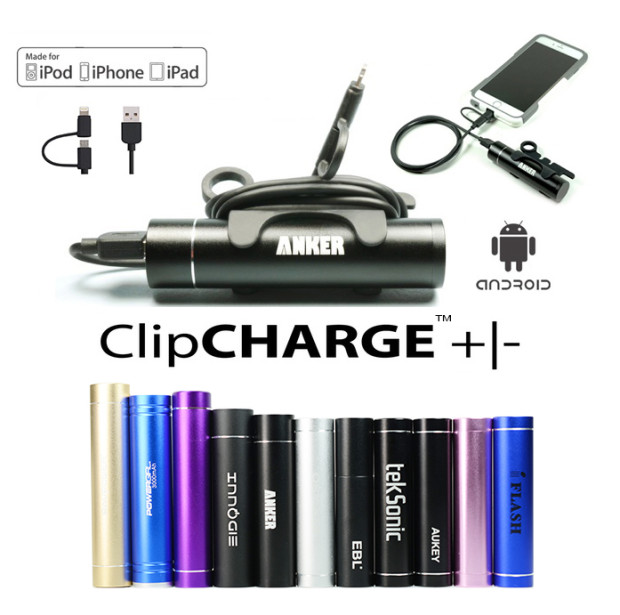 The Diagram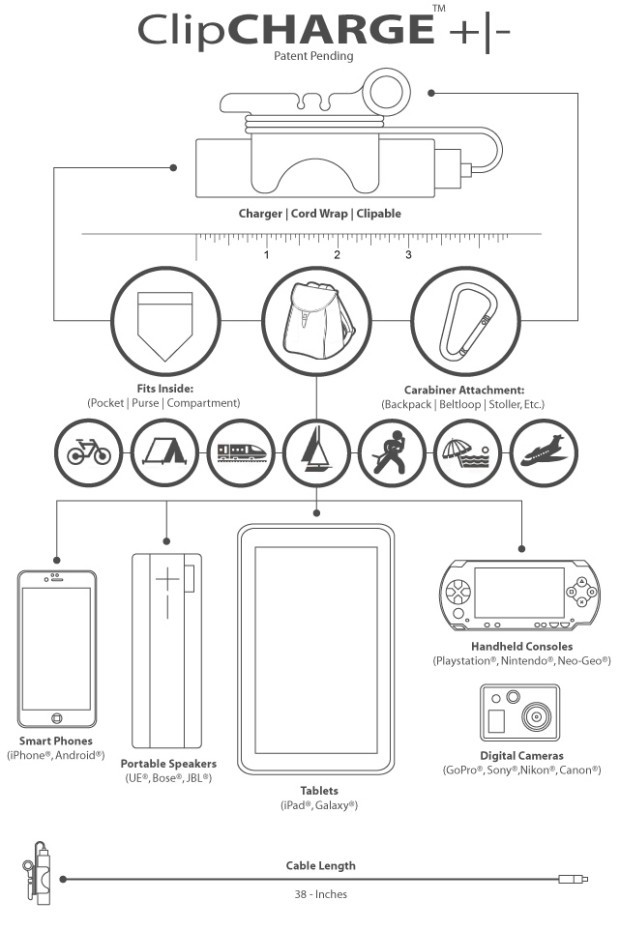 The Benefits of ClipCHARGE +|-™
Promotes freedom and comfort while charging all devices (3′.2″ ft. cable).
Lightning fast charging capabilities.
"Anti-tangle" cable management.
One-cable solution: charge, discharge and recharge (IOS® and Android® compatible).
Mobility: attaches to bags, backpacks, belt-loops and more.
Compactness: fits in pocket, purse or other compartment.
Stability: keeps charger from rolling-off work surfaces.
Prevents losing charger and cables.
Avoids forgetting charger and cables.
Frees-up wasted time + energy searching for your charger and cables in bags, suitcases… etc.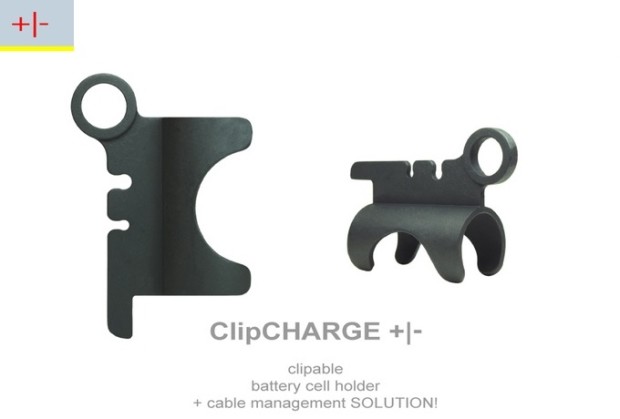 The ClipCHARGE +|-™
Securing a standard battery-cell (with integrated cable management and "clipability") is the backbone innovation of ClipCHARGE +|-™.
The battery cell (above) quickly snaps in-place under friction and is held firm using a non-slip rubber liner for added grip. 
Together, these features allow ClipCHARGE +|-™ to perform great in all environments and weather conditions — take it with you!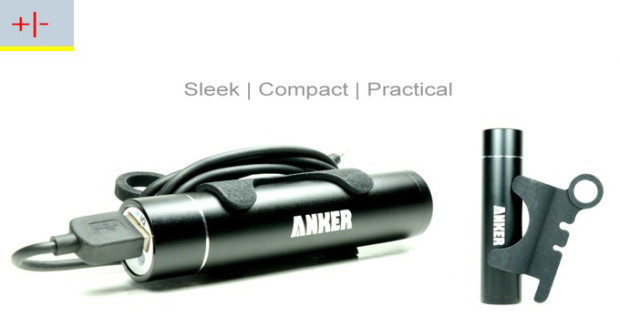 The Battery
ClipCHARGE +|-™ is undoubtedly a sleek and all-in-one SOLUTION and clips on most brands of battery cells.  It also keeps the battery from rolling-off of works surfaces which keeps all things under control and prevents damage!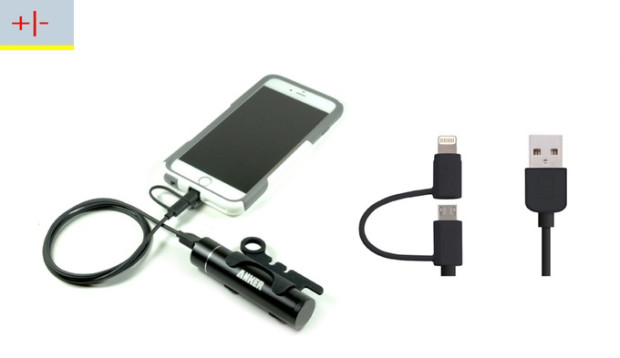 The Cables
ClipCHARGE +|-™ allows for up to a 3.2 foot cable (38″ inch) to be secured–that is optimal in length as it gives the users enough freedom to use their devices during charging mode while:
sitting
standing 
or when in motion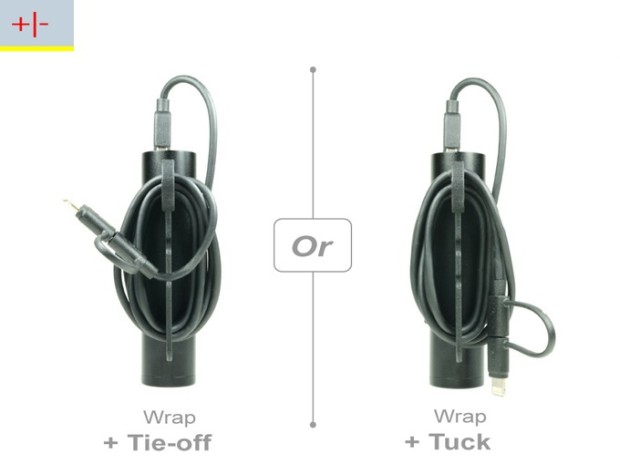 The Cable Management 
ClipCHARGE +|-™ allows cables to be quickly managed and secured using either one of these two easy methods (shown above).
Tie-off: Our design incorporates two different sized holes. This unique feature allows cables with various thicknesses (brands) to integrate seamlessly within our management system.
Tuck: A second choice dodges the holes altogether… by simply tucking the Charging Cable onto itself during the last wrap!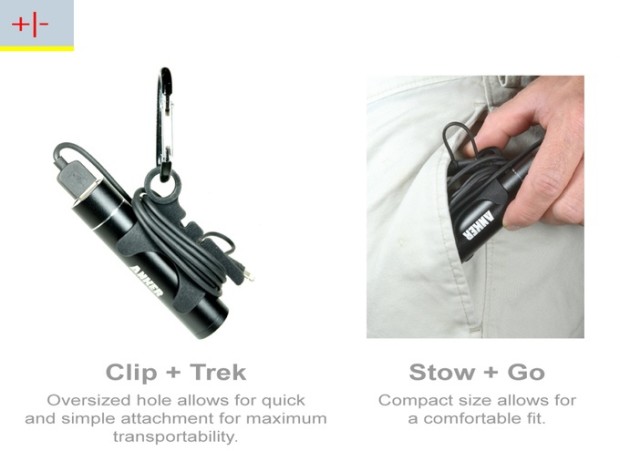 The Integration
We designed ClipCHARGE +|-™ to go anywhere with ease!
BAG, BACKPACK, PURSE, SUITECASE, STROLLER, BELT-LOOP, CABLE, CORD, STRAP, HOOK… AND MORE!