iCrowdNewswire - Sep 17, 2015
Airwave – The Ultimate Music & Communication Device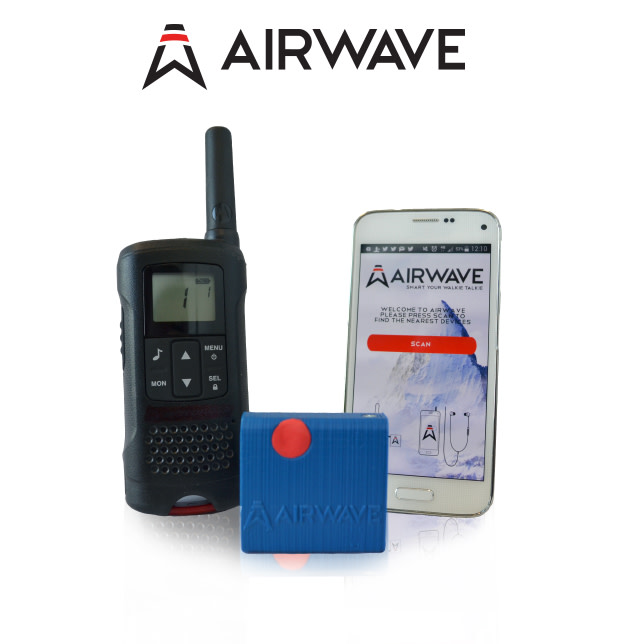 The power and simplicity of a walkie-talkie integrated with your smartphone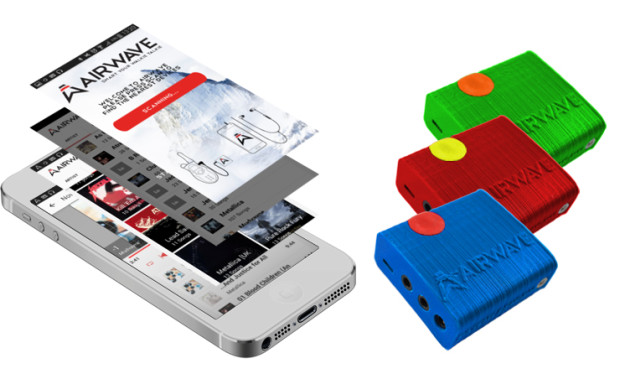 Upgrade your adventure sports experience with reliable, free and instant communication that works alongside your phone's existing features
Features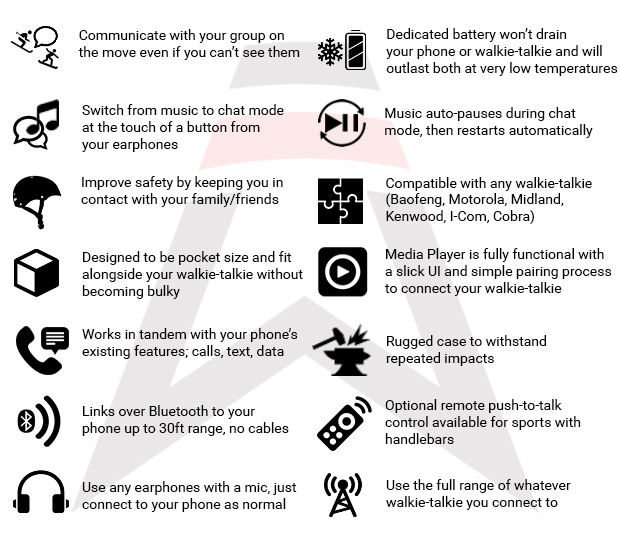 How it works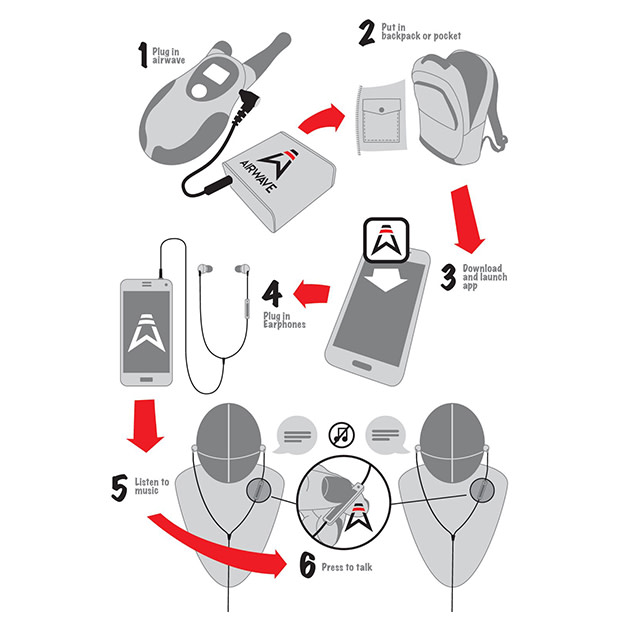 The Airwave is great for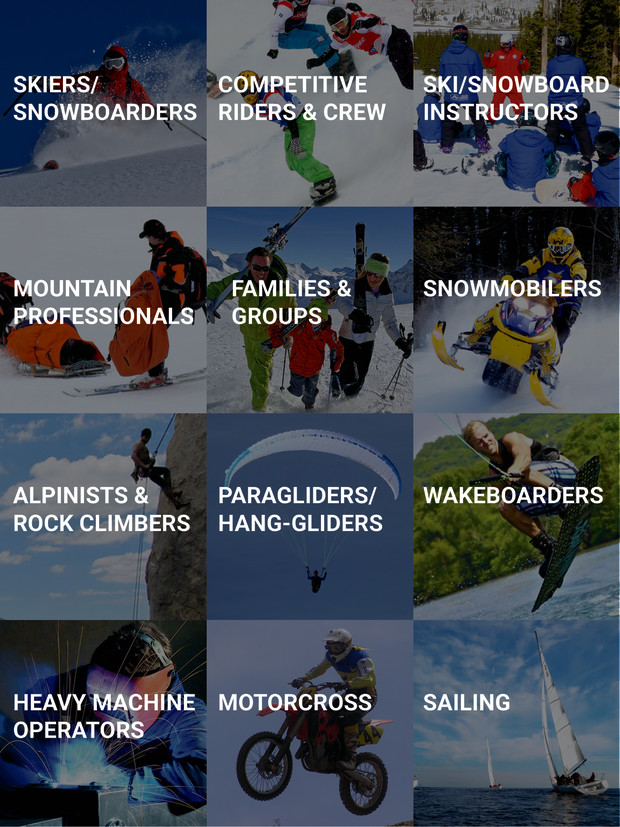 Funding
The Airwave has already been funded up to the creation of a fully operational, production-ready prototype and Android app that's been field tested multiple times so we know it works. We now need your support to hit a funding goal of $10,000 which will be used to pay for the following:
1. Development of the Airwave iOS app
2. Manufacturing of the Airwave hardware (circuit board and injection moulded case)
3. Delivery of the Airwave units and perks to you, our backers.
We have some really exciting Stretch Goals lined up which we plan to release over the course of the campaign. Of course, first we must hit our funding target.
Risks
This is the real world and people do strange things sometimes. Whilst we can't control them, we can attempt to mitigate some of the known unknowns and ensure we provide solid regular updates to our backers on progress.
Funding: Even if we don't hit our funding goal, we are developing the iOS app anyway because of the interest we have had from various parties. This gives greater protection for all our backers as after the campaign, the Airwave will be on sale via our website.
Delivery: We aim to deliver the Airwave units and rewards to our backers by the end of December. Any delays in the manufacturing process or application development could impact this date.
App Development: Android development was tricky because it is open-source and phone manufacturers tend to install their own customised versions leading to cross compatibility issues. We had to overcome some pretty major hurdles to fully manipulate the audio stream routing in the Airwave app as a result. Apple's iOS is a far more standardised platform than Android, so while we will encounter difficulties we are confident of overcoming them because of what we've learnt so far.
Manufacturing: We are manufacturing the case and circuit board in a single factory in Italy. We plan to begin manufacturing in mid-October with a lead time of approximately 40 days from design submission to delivery providing well over another month of contingency.
Shipping: We will do our utmost to get the Airwave to you as soon as possible after the campaign and manufacturing is complete. Communication is key so we will provide continuous updates about the production schedule and app development and expected delivery date, so you know what is happening and when.