iCrowdNewswire - Sep 14, 2015
Looplio – A Mobile Video Collaboration Platform App
Looplio – Where Imagination Meets Collaboration
Looplio is a revolutionary new mobile iOS and Android application platform that allows users to record, edit, collaborate and share their creative videos anytime, anywhere. Are you in the loop?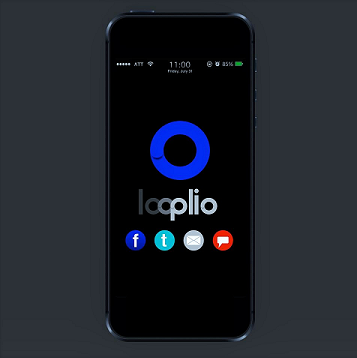 Looplio's patent pending technology provides simple point-and-shoot video with just the right amount of features to create brilliant video montages for both the amateur and professional alike. Users can invite friends and followers to collaborate on their video. Once invited the user's friends and followers will be able to stitch their own videos into one collaborated video. Users can then publish the video on the Looplio app and share the video to their social networks. While our mobile app will have just the right amount of features, accessing the desktop version of Looplio will unlock additional editing features for even more creativeness.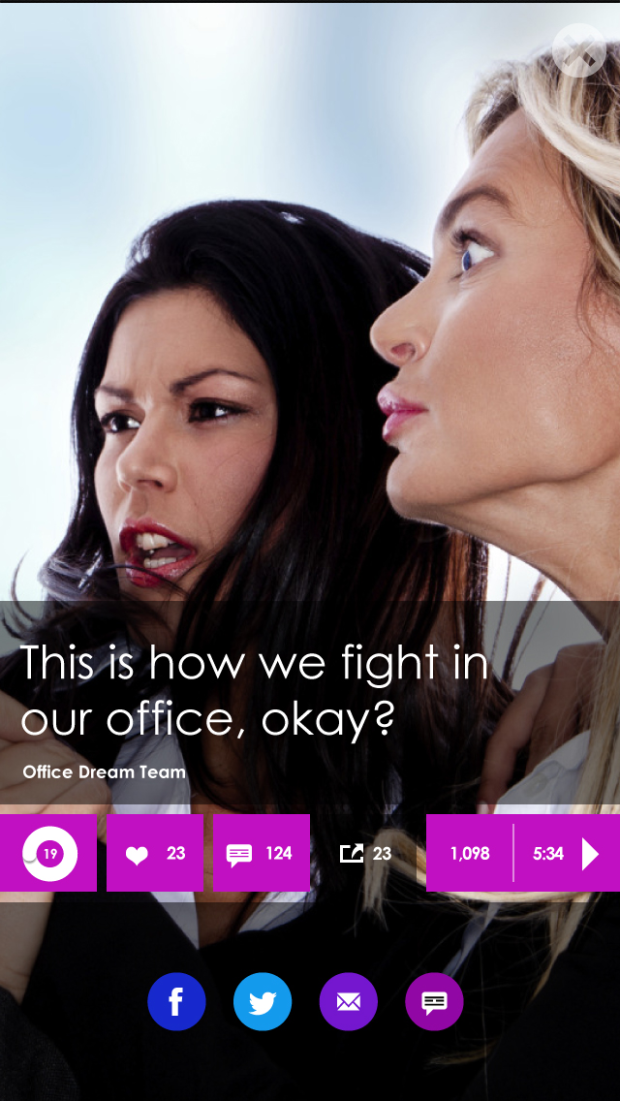 Gamification will keep users entertained with daily curated administered questions and requests. For example, we may request users to act out their favorite scene from a comedy movie. Imagine how funny that could be? If a user liked a particular user's video response they can click the heart button to like the video, add a comment or follow them for future broadcasts. Users can also curate their own questions and requests to their followers. For example, you can ask your followers to act out their favorite movie scene and they'll have a certain amount of time to reply. Once they create their video it is then passed on to the next follower to add their video response. The more you broadcast, like, comment and follow the greater your Looplio social clout score.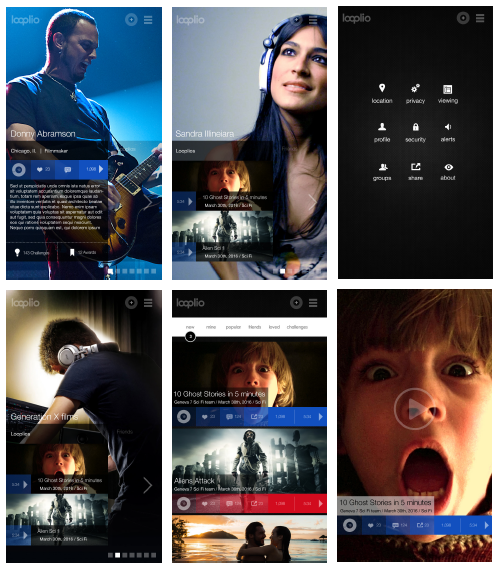 Why now? Driven by the need to eliminate the crowded, chaotic and rather noisy mobile video app environment, Looplio is intended to position itself as a simple, gamified, collaborative and uniquely featured platform. Currently there's not a  social video app on the marketplace that has an associated website editor to enhance user video creation. With the combination of our easy-to-use creative interface, gamification piece, collaboration features, desktop enhanced editing and social media style approach it should pave the way for Looplio to become a proven leader in the market segment.
Desktop and Tablet visualized.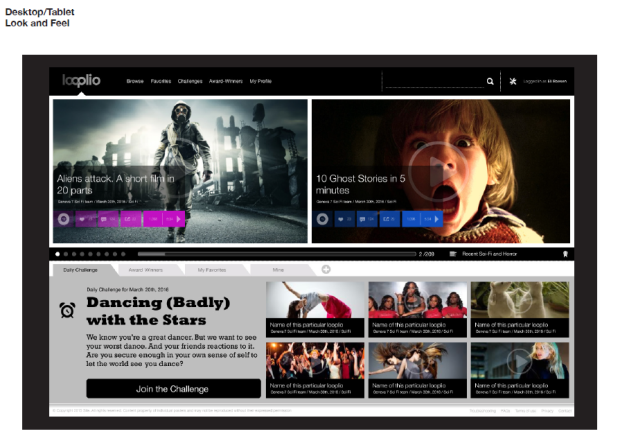 Future phases of development will take the Looplio platform to another level with the introduction to Xbox and Playstation for the ultimate user experience.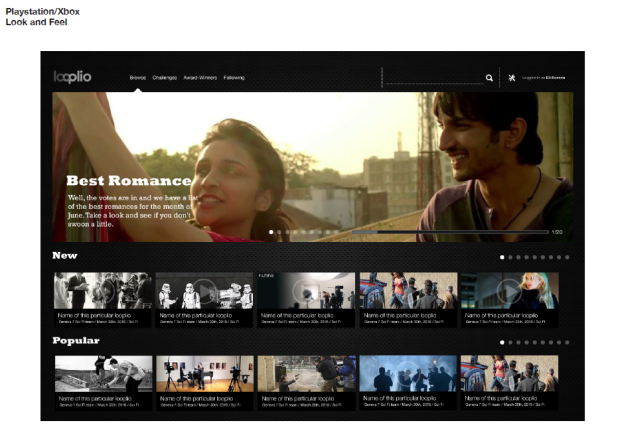 Fundraising donations will be used for the build-out of the mobile platform (MVP). After our development firm reviewed the functional specs it was determined this cost would be $55,000. With your donation you can help take us from concept to a working product. How cool is that? If we reach our goal and continue to raise money we will use the additional funds towards our go-to-market plan and future phase development. If we do not reach our goal we will use the collected donations to build as much as we can and we will continue to create a working application. However, this will unfortunately cause extraordinary delays in development and the launching timeline of the mobile application.
Challenges can arise during development but with our careful planning and realistic expectations between the co-founders and the development firm we will mitigate unexpected delays and unnecessary expenses.

Dates for delivering a working app (MVP) and beta testing will be December 2015.
___________________________________________________________________________
<<<<<<<<<<<<     REFERRAL CAMPAIGN CONTEST    >>>>>>>>>>>>
We are offering a referral contest. For the top three people who refer the most people to our campaign we will reward them with the following rewards:
1st place: A GoPro Hero 4 video camera 
2nd place: Pebble Stainless Steel Smart Watch
3rd place: Fitbit Charge HR fitness tracker
You do NOT need to donate to the campaign to enter the contest. Simply share our campaign with Indiegogo's share links while signed into your Indiegogo account. The dates for the contest will begin when the fundraising campaign launches and ends December 15th 2015. We will announce the winner on our campaign page.
Remember, to make sure you receive credit for your referrals be sure you're signed into your Indiegogo account. More info. here: How To Participate
___________________________________________________________________________
Thanks for your interest in Looplio!
Even if you're not able to donate to our campaign you can still help us out by sharing our campaign to your friends, family and colleagues. You can do this by using Indiegogo's share tools below!
__________________