iCrowdNewswire - Sep 11, 2015
The loss by abduction or disappearance of a loved one can be tragic…
…although tools are available that help try and prevent loss and then track those that are lost or abducted, rarely are they successful in achieving their purpose. Our goals at Find My Fam by Byte Logic Systems, Inc have been none other than to create fool proof solutions to allow for the personal assurance of never having to go through one of these moments.
For the last 7 months, our team has been in process of developing the next revolutionary tracking and safety device and recently we have been able to successfully run first round testing on the first ever discrete and effective gps shoelace, or as we call it the G Lace.
Waterproof gps/gsm device discreetly integrated into shoelace (patent pending)
Dial in to assigned number which will activate tracking of lace, audio will tell you, email and text you gps coordinates

Dial in and press key combination and you can hear ambient sounds around device
Device available in 9 different colors/variations (black, white, green, blue, pink, orange, yellow, camo, pink camo)

Yes, we did, what we've done is created a simple, always needed accessory into one of the most useful devices available. A waterproof, fully connected, discrete and non bulky item that 99% of humans wear and is available to place on any variety of host (the shoe).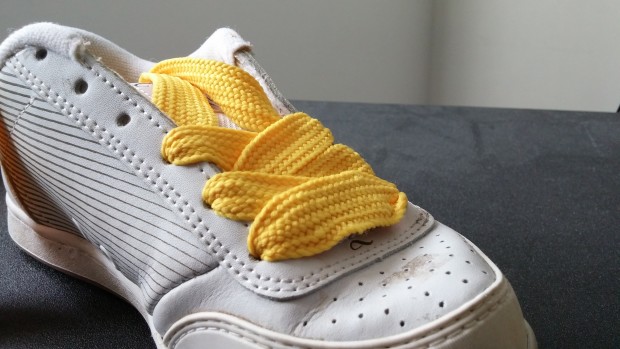 …Well, let's think.
On a daily basis, thousands of people with autism, bipolar disorder, dementia, alzheimers and other health conditions are lost due to walking or wandering off from home.  Currently, the only methods of retrieval or tracing their location is by hoping that someone kind of heart is nice enough to notice them then:
Read from a band on their wrist or a dogtag around their neck (hoping the lost individual hasn't already taken it off)
 Be willing to make efforts to communicate with the person listed on the information found on the bracelet or dogtag of the lost individual.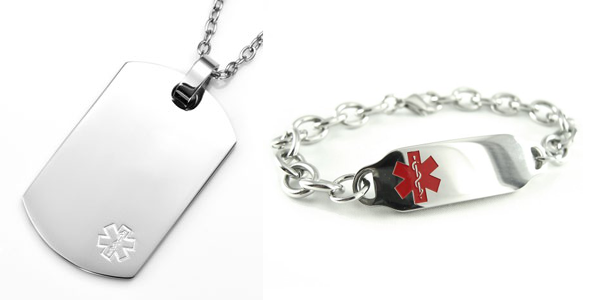 Folks, Truth is, most people aren't that caring in today's society, the chances of that one caring person going through all that effort to help someone they don't know just isn't likely.

The ability to have a device that would be in tact, online, on the person and always connected is what makes the G Lace not only an absolute necessity but just as well grows on the possibility of application.
Fire, Police, Military, Rescue officials and others can now be always located without having to carry bulky equipment and be assured that they know someone is looking out for them, such as in drastic search and rescue events.
Children will be always connected and will be able to be traced in the event of an abduction or other emergency by authorized guardians and allowed to dispatch geo-location to officials to not only recover the lost individual but also track down the wrongdoers.
Every month there are thousands of child abductions throughout the US and when child abductions happen, most likely following the abduction, the abductor will discard all personal items the child or individual may be carrying. In most cases however, it's been proven that victims of abductions will be found with their shoes still on and in tact. With this fact alone, and the G Lace we will be able to achieve both goals and create a truly positive impact on society while reducing crime rates.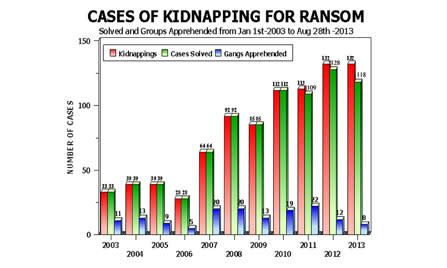 Those that may suffer from dementia, autism, alzheimers and other disorders can help their families feel at peace by knowing they are safe and not alone.
For the G Lace, the possibilities are endless, and the application is geared at a better, safer society. We ask you here, today, will you help us in making this a product that every family in need can make their own? …to feel safe, secure and truly at peace?
Help us make the G Lace the ultimate human loss prevention device, help us in making a global change in reducing abductions, loss and the pain associated with each. Looking forward to making this happen folks, we need your help!

Stage of Development – Version 1 is built and in pilot testing, ready for manufacture, features include:
Waterproof gps/gsm device integrated into shoelace (patent pending)
Dial in to assigned number which will activate tracking of lace, audio will tell you gps coordinates
Dial in and press key combination and you can hear ambient sounds around device
Device available in 9 different colors/variations (black, white, green, blue, pink, orange, yellow, camo, pink camo)

We have been working on advanced technologies that allow for the creation of flexible/wearable tracking devices (GSM/GPRS) for actually over 2 years now.  Although general prototypes have been created, we would like to create a first round of working models of the version 2 system (G Lace 2) in order to test.  The system would allow for a slimmer shoelace, more cylindrical (such as sport laces or those found on dress shoes) and a more compact means of containing the device.
With successfull funding, we will have the ability to perhaps create the first ever flexible and truly discrete tracking device that can not only track, but with correct placement help in monitoring of health vitals as well.  The end product will connect within a system that would not only allow emergency systems to interact with distress calls, it would also allow health providers to interact, remotely, securely, efficiently and with accurate data access inclusive to heart rate, blood pressure, temperature and body position among other data points.
With these capabilities achieved, we can prevent the loss of more lives globally than with any other device.  All stemmed from a shoelace and expanded onto possibly helping even our overseas military…  We have been working with a hospital locally here in Miami in finishing the development of the response model which the device would tie into.  Having access to this kind of system would not only reduce abductions and missing persons, but would also allow for immediate response of those recovered due resources made available from integrated hospital response systems.
In addition to advancing our technologies, we would like use part funding to provide informational brochures and literature to potential clients and families in need, as well as promotion of the product at health community conventions throughout the United States to include Autism Spectrum Communities, ALF networks, Dementia Care Givers Networks and others. Market research has shown that interest in providing safer methods of monitoring individuals in need and the safety industry surrounding is rising, and we believe that your help small or large will hep in creating a global safety impact like none other.
Currently our costs run us around $18 to manufacture and we have to place a retail value of $29 in order to make it easily available and for us to cut just enough margin to allow for manufacturing process costs and activation of services. This funding run would allow us to be able to manufacture locally which will reduce costs significantly, to the realm of being able to bring retail costs of each pair of laces to us so that we can make available as retail to under $9 per pair.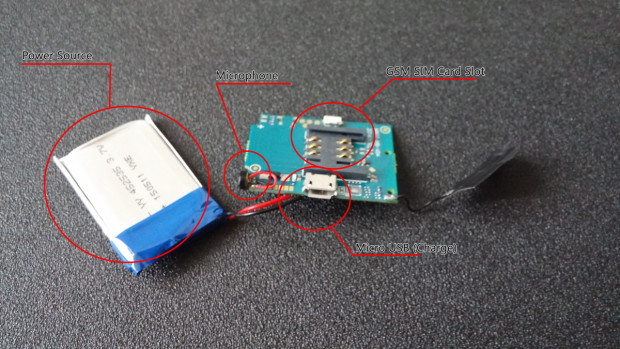 Specs:
GSM/GPRS 850/900/1800/1900Mhz Freq
Input AC 110-220V Micro USB
Lithium Ion Battery2.7 mAh
Contained within water resistant silicone molding for water resistance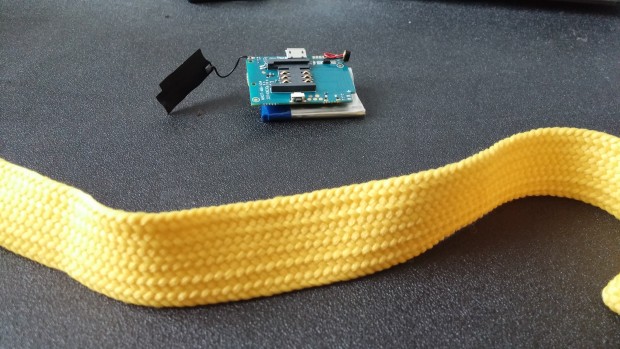 First prototype shoelace used and as displayed in video
With your support we would also be able to create a local presence which would both create job opportunities and allow growth of a  USA based company in a much needing economy.
In addition to the flat initial costs, currently there is a monthly $5 maintenance for communications and accessiblity since its GSM/GPS but as an extended goal of doubling our requested funding, we are looking forward to offering a free lifetime membership of service to any $200 level or above pledger. By reaching our extended goal, we can drastically reduce costs on communications efforts by creating in house satellite monitoring which would in turn create a faster turnaround on response. Following a successful campaign we will remove all costs associated with monthly service charge which is our goal in making this available to the public regardless of income level.
So, what we're saying is that if we can successfully reach our goal and pass it, we can essentially make this a lifetime service with no cost other than the $9 we look to be able to bring the cost down to.