iCrowdNewswire - Sep 11, 2015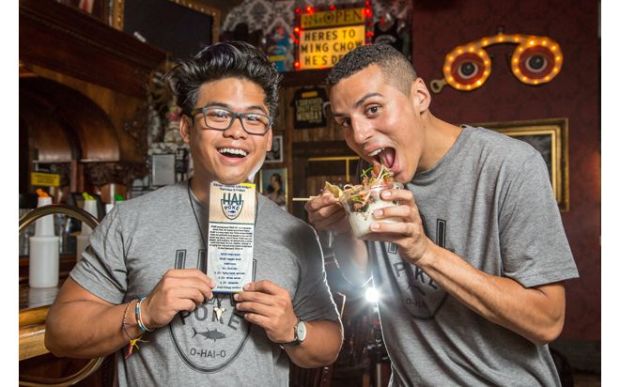 Photo by: Meghan Ralston- Left: Mico & Right: Nile

Hi we're Nile and Mico.  We both grew up with a love of all things food, and a desire to create something bigger than us. Upon graduating college from The Ohio State University and The University of Toledo we put into motion a vision we have always had the entrepreneurial inspiration to create, a restaurant! Hai Poké is a direct reflection of our passion for creating experiences for friends and family while offering something new and unique to the City of Columbus. Hai Poké is a perfect balance of our love for service and food with our business and marketing experience.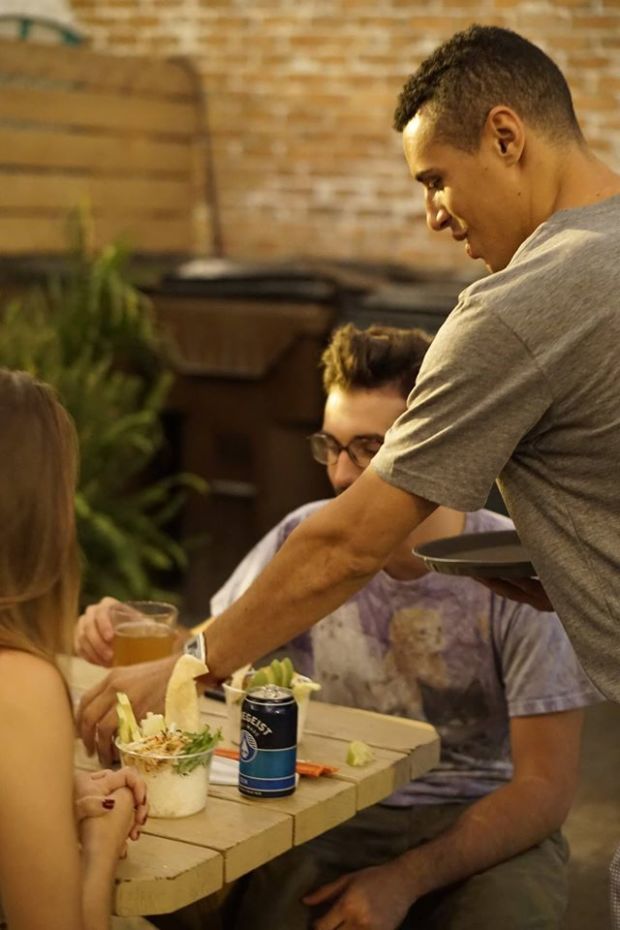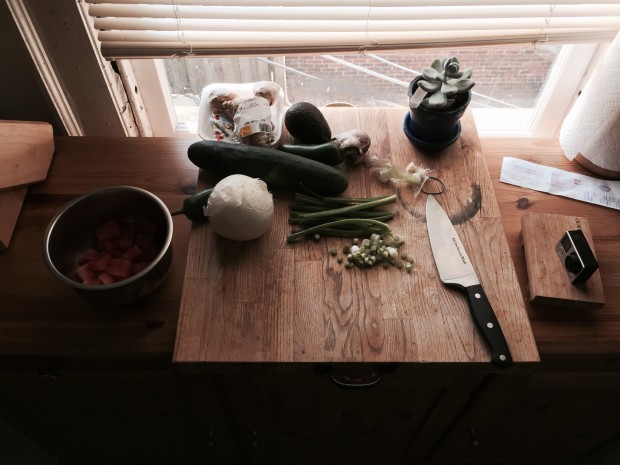 "As a server and restaurant worker for many years I love facilitating and creating experiences for people that change a meal from an ordinary experience into a memory." – Nile Woodson 
Our vision for Hai Poké is to  serve Authentic Island Inspired Street Foods. As a pop up kitchen at Oddfellows Liquor Bar in the Short North in our first month, we have received amazing feedback from our true supporters, family, friends, and the City of Columbus.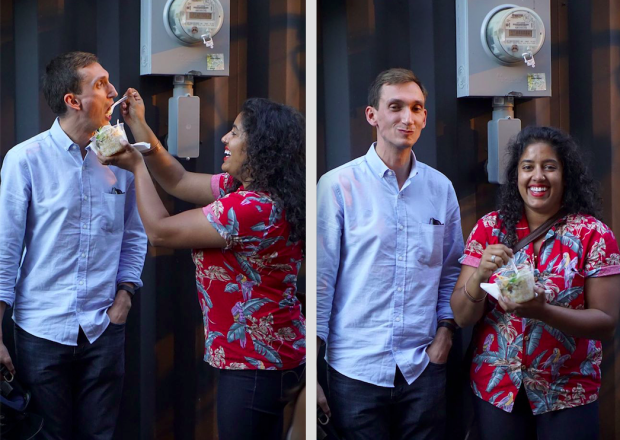 photos by: Alissa Ohashi
Your support will help us to grow our passion into a brick and mortar home, which will allow us to expand to our true potential.  Having a home will allow Hai Poké to serve more people our healthy prepared dishes.  Supporting us is supporting Columbus because it creates an open and connected community environment creating community, an open and connected environment, and brings a fresh and exciting concept to Columbus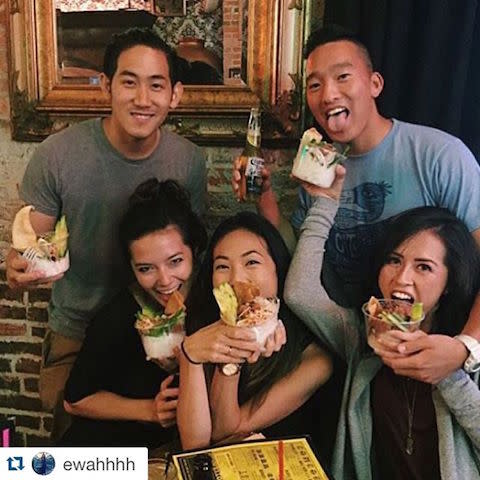 We are raising $10,000 to help us find and secure a location and we will use the funds to design the most optimal and fun Poké restaurant.

We are really excited to make Poké a more pesonal experience by bringing it to your home or eventspace.  With our private event offering you have the ability to host a party wth your favorite food.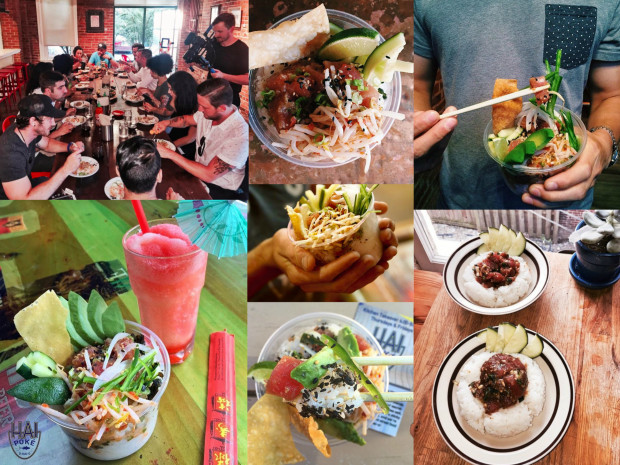 Photos by: Alissa Ohashi
We are also very proud to release a limited edition shirt and hoodie in our swag pack.  These items will be made by local clothing company .FreeClothingCo.
This is a partnership we are proud to announce, and if you wear either piece of apparel when you order our food you instantly get $1 off your purchase.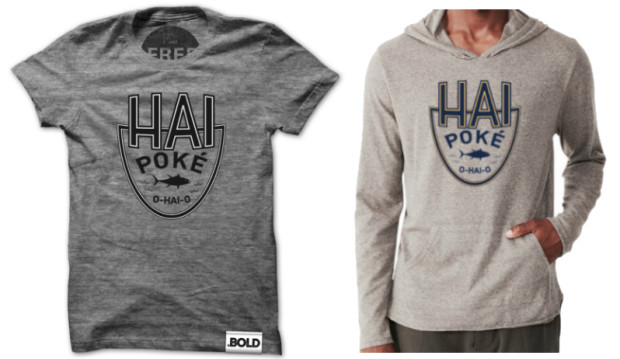 We are 100% committed to opening a brick and mortar location for Hai Poké.  In the long run we will require more than $10,000 dollars to get this baby up and running but the money we raise will give us a huge advantage moving forward.  That being said, if we fall short of our goal, any money we do raise will still give us the ability to streamline our popup technique, hire some more help, and add some catering services while we scout for a home for Hai Poké.
Supporting us is supporting Columbus, creating change, and creating value in all our lives!  We are changing how people feel about risk through a new but familiar food that people will be able to support and gravitate towards.
This is all new to us but we are extremely passionate and energetic when it comes to our vision of a restaurant.  So far our pop ups at Oddfellows have been quite successful; everyone loves our dish and the experience that goes along with it, and the feedback has been very positive.  We have been featured in newspapers around Columbus as the new kids on the block.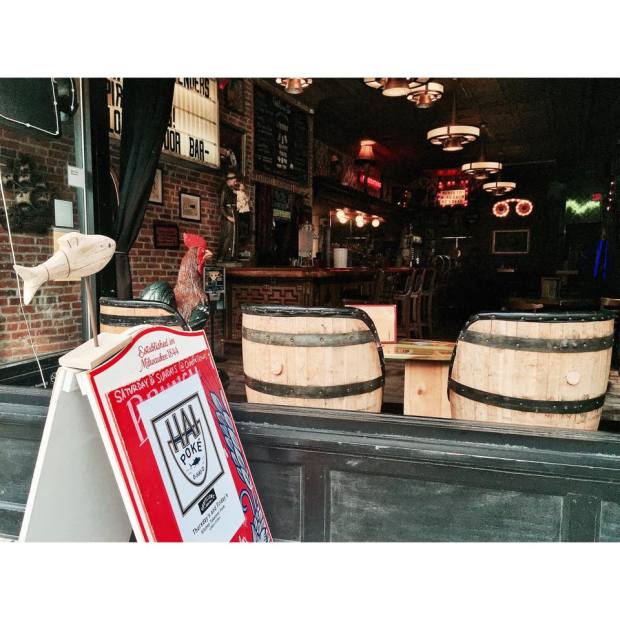 Columbus Dispatch Article-
http://www.dispatch.com/content/stories/life_and_entertainment/2015/08/27/1-hawaiian-street-food-favorite-popping-up-at-oddfellows-bar.html
Columbus Underground Article-
http://www.columbusunderground.com/hai-poke-rw1
Columbus Alive Article-
http://www.columbusalive.com/content/stories/2015/08/27/say-hai-to-a-delicious-pop-up-hai-poke-at-oddfellows-is-a-winner.html
Risks & Challenges
We fully believe in our vision but as entrepreneurs stepping into the restaurant space we know there are always unforeseen obstacles to overcome.  We are putting our business degrees to good use in making sure that we cross all our T's and dot our I's.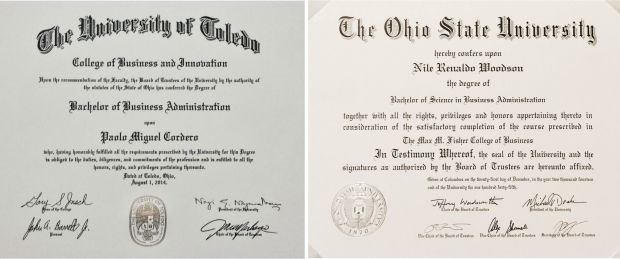 We are planning ahead and focusing on what's next for us, but we also understand that we can't do this alone.  To set ourselves up for success, we are reaching out to people and setting up a community that believes in our vision as much as we do. We are new to opening a restaurant so we don't pretend to know it all, but we see everything as a learning opportunity and we are not afraid to ask for guidance and knowledge from our mentors to support us in making this dream a reality.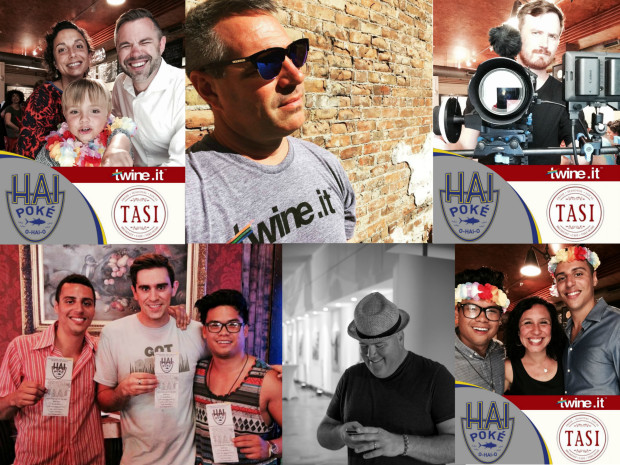 Thank you: Sommer, Chris, Nico, Jon, Tim, Silas, Aaron, and Ariana!
Other Ways You Can Help
There are many ways to contribute to our campaign, any of the following options would greatly benefit our chances of achieving or even surpassing our goal of $10,000 dollars.

We can't thank you enough for your continued support, so we will make it up to you by showing you the value of your donations in our results.