iCrowdNewswire - Sep 8, 2015
Colapz
Introducing the Colapz 4-in-1

It's a bucket, watering can, liquid carrier AND a shower. The 4-in-1 by Colapz is perfect for use around the home, when you are away or out enjoying the great outdoors!
This intelligent design saves valuable space when you are travelling or storing whilst not in use. Using an innovative plastic composite and construction process, Colapz is bringing something truly unique to the market.
Press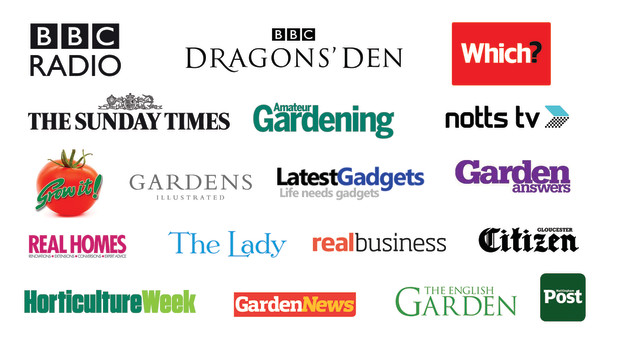 It's a bucket
A huge 10L capacity when used as a bucket, ideal for many applications including washing cars, carrying water, fishing, camping, boating, gardening, storing vegetable/pet food/wood/tools, washing dishes, even collecting crabs & clams! Let your imagination run wild and you will find this is one very useful collapsible bucket!
It's a watering can
A huge 9 Litre capacity when the 4-in-1 is used as a watering can, refillable using a hole in the lid. When not in use, each component stores easily in the base. Ideal for gardening, vegetable plots, apartment living, visiting the cemetery and washing the dog!
It's a liquid carrier
The 4-in-1 is 100% food-grade compliant to FDA/LFGB standards. Great for carrying and dispensing water, juice, squash and lots of your favourite alcohols. A huge 9 Litre capacity when the 4-in-1 is used as a liquid carrier, refillable using a hole in the lid. Ideal for camping, glamping, festivals, boating, fishing, picnics, BBQ's and many more happy times with family and friends!
It's a shower
Make use of a huge 9 Litre capacity when the 4-in-1 is used as a shower.  Using the Watering Can rose, attach to the end of the plastic hose and hey presto, you have a shower! The rose head can also attaches directly to the tap, to give you the ultimate take-anywhere hands free shower. The 590mm plastic hose stores neatly into the lid when not in use. Ideal for camping, glamping, festivals, boating, fishing, beach trips, washing the pets or just getting wet!

Our design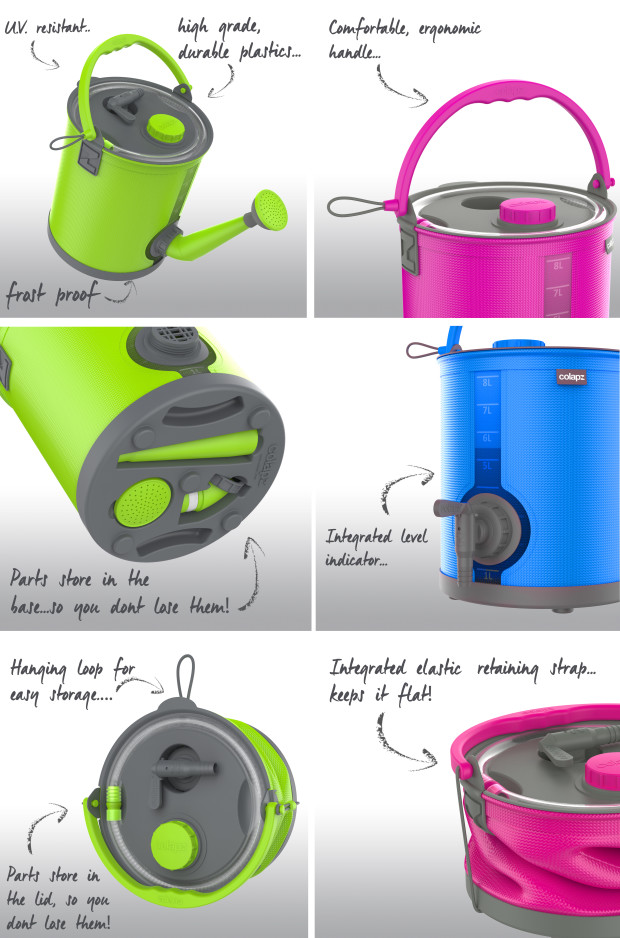 Space saver
Comfortable handle
Ergonomically designed for ease of use
Integral elastic strap to ensure security when collapsed
Easy to store with hanging loop
100% watertight
Components cleverly store away, so you can't lose them!
Level indicator, so you can see how much liquid you have inside!
Built to last

UV Resistant
Frost proof
High grade durable plastic composite
100% Recyclable Materials
Food grade (FDA / LFGB)
It's available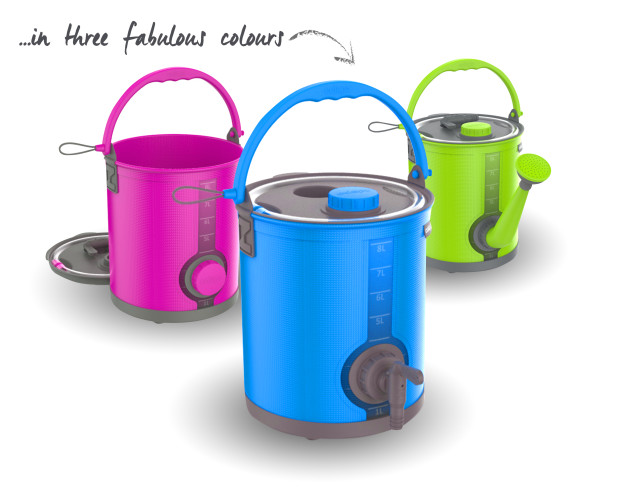 Its applications are endless, so choose your own adventure

Just in time for your
Music Festival
Presents for your friends & family
Fishing trip
Camping Trip
Boating adventure
Picnic
And much more…
Risk & Challenges
We have been working with our manufacturer for many years now, so we are very confident the project will run smoothly. There are always unexpected hurdles to face, but we will always be transparent and ensure regular communication between us and our backers about any challenges we face.
We have been very generous with our expected ship date, as we know it causes frustration for backers when projects run over. Therefore we have accounted for delays and are confident we can deliver on time. If in the unlikely event it does take a little longer, we will keep you updated.
Building something that will last is very important at Colapz HQ. To ensure this, we will have built a final production quality sample and tested it to destruction. Any amendments to the design will be incorporated. When production finally starts we have our own QC team based at source who will be checking everything at the various stages of manufacture, right up to when the product is dispatched. The product and materials will be tested to ensure they comply with all the food and safety regulations.