iCrowdNewswire - Sep 4, 2015
Drink Great Wine, Change The World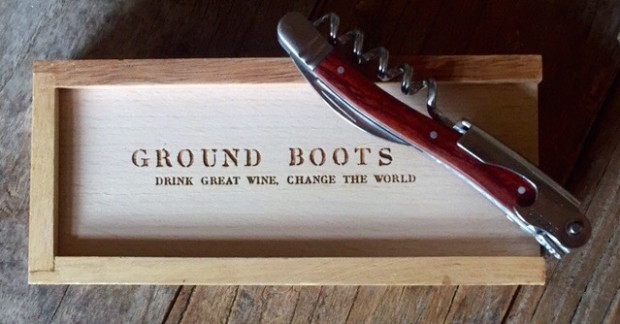 Making great wine and doing global good nourishes our souls. Each year we blend and sell an exclusive wine for a good cause. This vintage all of the profit will be donated to the Soi Dog Foundation, an organization that works to end the dog meat trade and helps neglected and abused dogs and cats in Thailand.
By purchasing a bottle of Ground Boots Pinot Noir, you're saving lives simply by living and drinking well.
WINEMAKER
I'm Deborah Hall, the winemaker and dreamer behind the Ground Boots project. I've been making wine since 1999 under the label Gypsy Canyon, with a focus on handmade Pinot Noir from our estate vineyards in Santa Barbara County. I studied viticulture and enology at UC Davis and currently live on the vineyard with our small menagerie. Longing to give back in a way that really makes a difference, I created a new philanthropic wine label, Ground Boots, bringing together my two loves — wine and animals. 
Ground Boots Pinot Noir
THE WINE
Our Pinot Noir was hand harvested from our estate vineyards in Sta. Rita Hills. Cluster sorted at the vineyard, berry sorted at the winery. Aged 18 months in 50% new French oak.
Wine Enthusiast: 2012 Ground Boots Pinot Noir, Santa Barbara County.
This wine by Gypsy Canyon's Deborah Hall raises money for dogs in Thailand, but it's certainly no gimmick. Deep aromas of black raspberry, cherry chiffon and dried violets mix with chipped slate, charred pine, morel mushrooms and turned loam. The palate shows sharp cranberry followed by graphite and herbal saps, with noticeable grip.
91 pts.— M.K. (8/1/2015)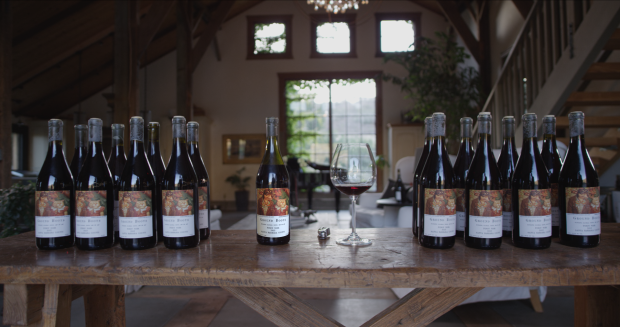 Ground Boots Pinot Noir
The Soi Dog Foundation, started by John and Gill Dalley, is a non-profit organization based in Thailand. Soi Dog helps homeless, neglected and abused dogs and cats and works to end the dog meat trade throughout the region. Spaying and neutering has been proven to be the most effective solution to the problem. As of August 2014, Soi Dog has reached a milestone helping over 71,000 dogs and cats and nearly eliminating all illegal dog meat trade activity in Thailand.
100% of the profit, from your purchase of Ground Boots Pinot Noir will be funding this important work. 
Select a Perk and show your support! Help spread the word via Instagram, Twitter, Facebook, and E-mail! #GroundBoots #DogKiss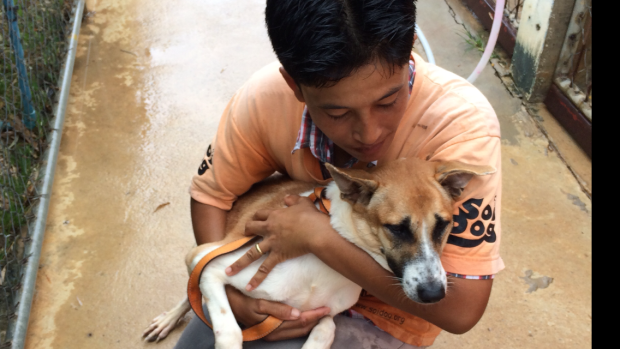 Ting being rescued at Soi Dog Foundation
THE LABEL
ART: We are grateful to our featured artist, Donald Roller Wilson, for donating the label artwork for Ground Boots. He is a contemporary American artist who paints with oils in polished realism. His work is both tender and whimsical and each painting tells a story layered with allegory and imagery. His works can be found in the Smithsonian Museum, numerous galleries, and private homes, including that of the late Robin Williams. Please visit  www.donaldrollerwilson.com to view more of his paintings.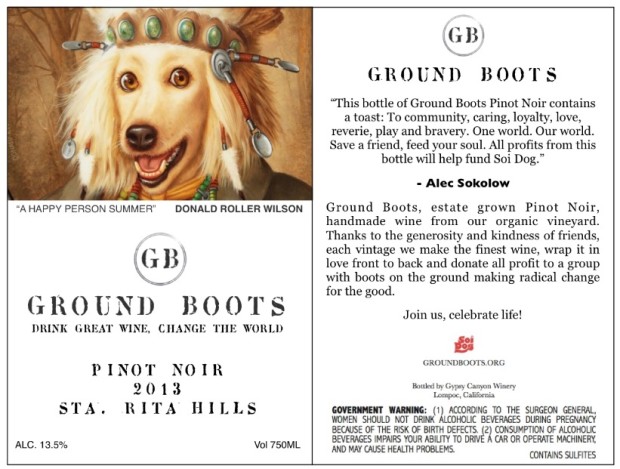 PROSE: We are very excited that featured screenwriter Alec Sokolow, donated his creative genius to craft the back label story for Ground Boots. He is a veteran American writer with a variety of television and motion picture credits to his name. He was nominated for an Oscar for his work on the mega blockbuster Toy Story.  

THE GIVING BACK TRIP
In November of 2015, Hall and her team will return to Thailand to continue working with Soi Dog.  All of the funds raised by your support and purchases of Ground Boots wine will be donated to Soi Dog to build a Veterinary hospital for victims of the illegal dog and cat meat trade and to spay and neuter the dog and cat population in villages throughout Thailand. Your support through Ground Boots will also help Soi Dog continue to seek out and prosecute the dog butchers and traffickers and rescue, care for, and place survivors into loving homes around the world.