iCrowdNewswire - Sep 3, 2015
PetBot – Smart Pet Care, Anywhere
"Such short little lives our pets have to spend with us, and they spend most of it waiting for us to come home each day." — John Grogan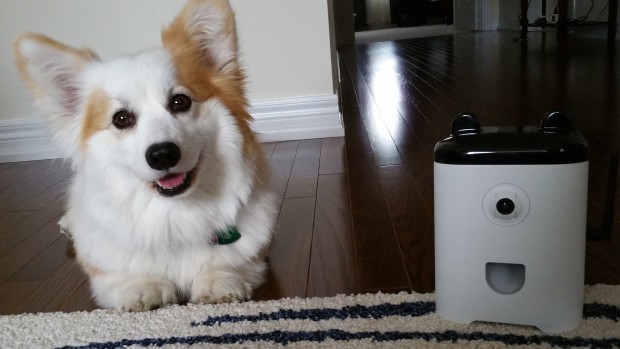 Today
Pet owners find it difficult to be with their pets at all times. While owners are out of the house they cannot interact or engage with their pet. Even with a simple webcam, there is no way of ensuring your pet will be there when you check in.
Meet PetBot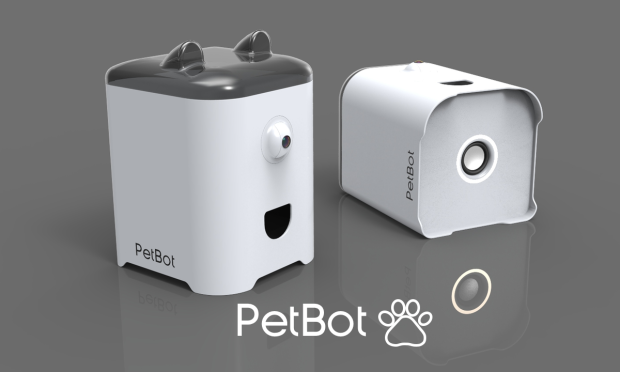 PetBot captures pet moments at the right time and shares these moments with you when you want them.  It is the first smart device that lets your pet send you a selfie and allows you to engage with your pet remotely.  PetBot is the only product that uses "petificial intelligence" to detect, record, share and notify you when your pet is active.  PetBot is for all pets and has been successfully tested with dogs, cats and even a rabbit!
How PetBot Can Help You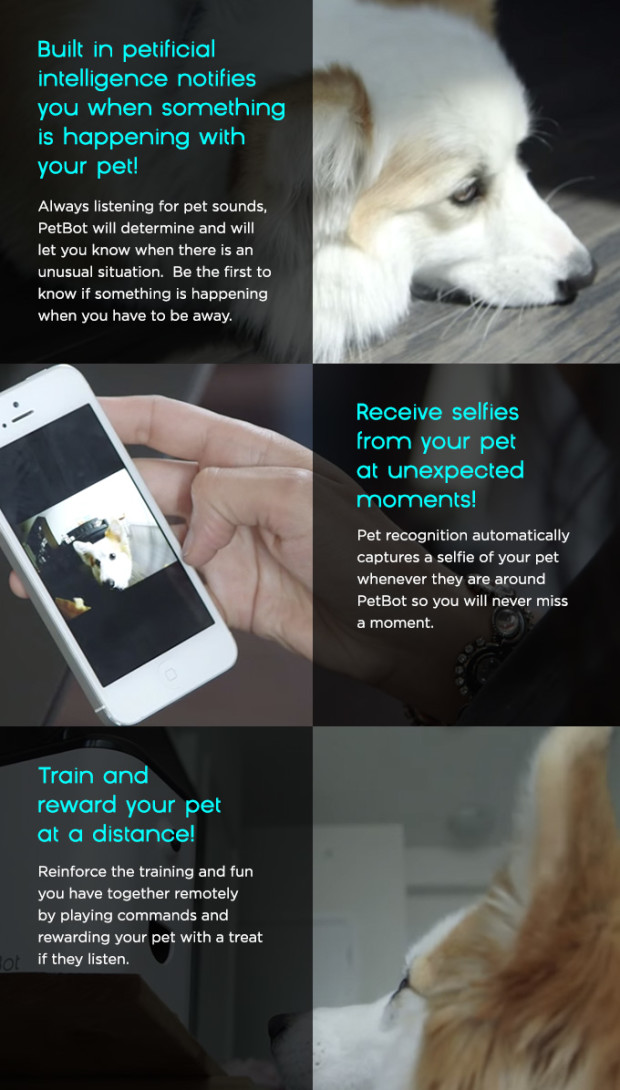 Our Story & Campaign Goals
Busy professionals and families often find that they have no meaningful way to interact with and care for their pets while they are away.  PetBot was born in 2013 with the vision to improve the quality of life of pets in homes and in shelters around the world.
Our co-founders have years of pet training, pet care and technical experience including the development of machine learning and artificial intelligence that have been used to test the effectiveness of drugs on cancer. This technology has been included into PetBot to inform pet owners when their pets need them. Combined with years of innovation, business and finance experience, our team will provide petificial intelligence to pet owners across the world.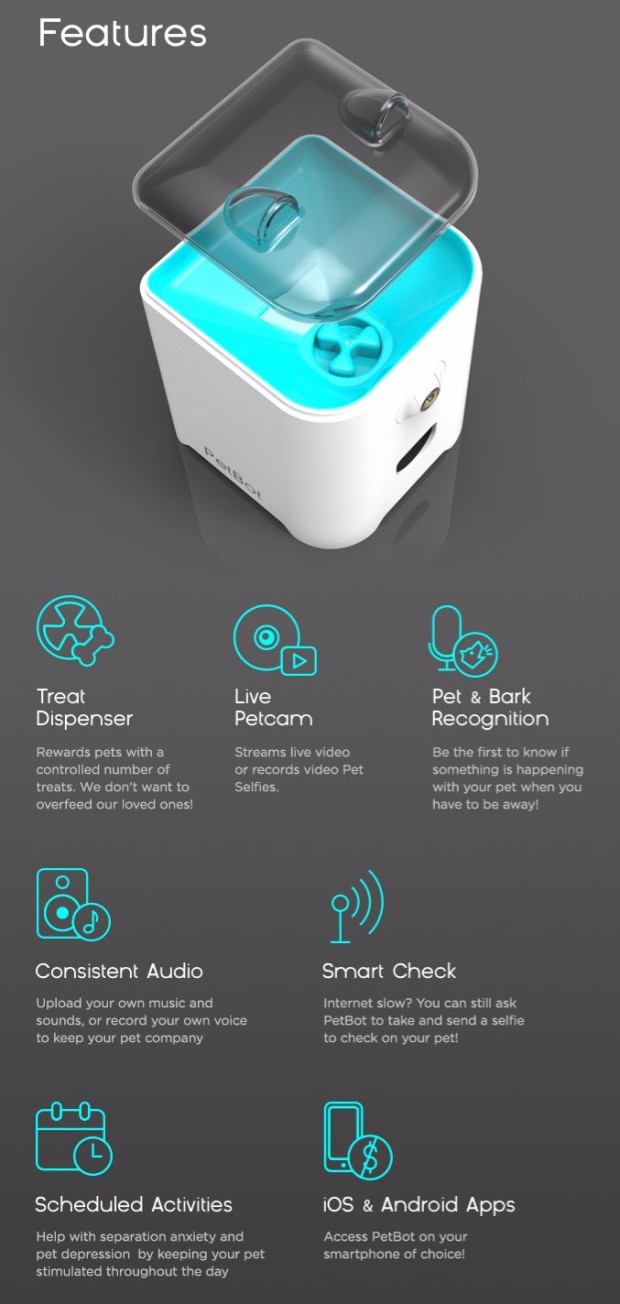 Special thanks to our testers!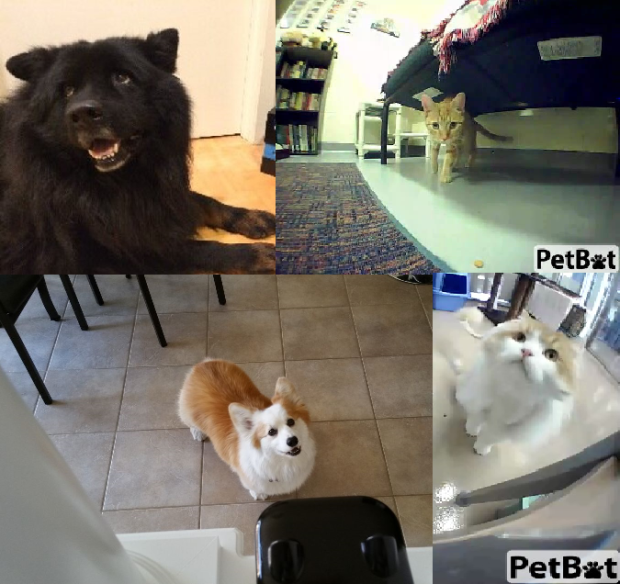 Final Words
"We created PetBot to improve the quality of life for all pets and pet owners, by creating a hub for pet-related devices. We wanted to create a rich and interactive environment for pets and owners. Now, pet owners have the ability to feel closer to their pets when they're not home." The PetBot Team