iCrowdNewswire - Sep 2, 2015
Tympani – The Fast & Accurate Smart Thermometer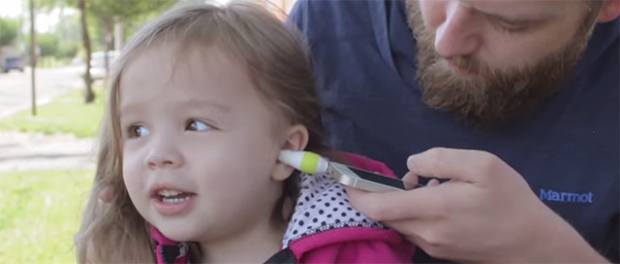 A THERMOMETER FOR EVERYONE
Temperature is your body's red-flag. A warning system for when you are not well. The thermometer is the first line of defense when you or your children are sick. Every parent needs one, and the carrying case included with Tympani makes it perfect for on-the-go.
Tympani was developed out of a need for an alternative to traditional thermometers; one that was less invasive, more accurate, and worked for everyone from infants to seniors.  Tympani addresses all of these needs! As an Infra-Red In-Ear thermometer, there is no more holding it in your little one's mouth and waiting for 30 seconds to get their temperature. Tympani is compact and gives you an accurate temperature reading in 2 seconds!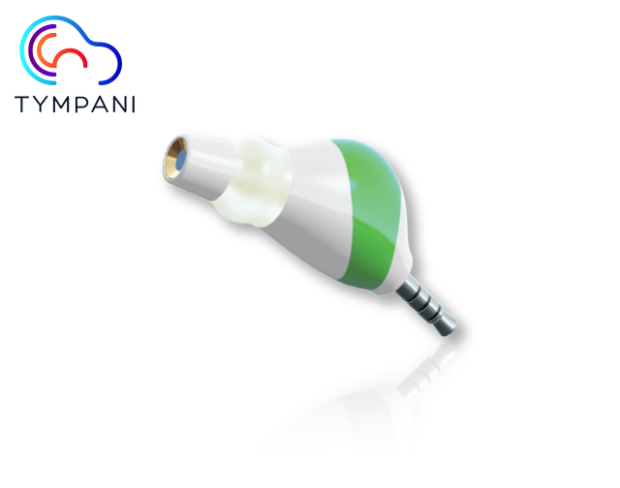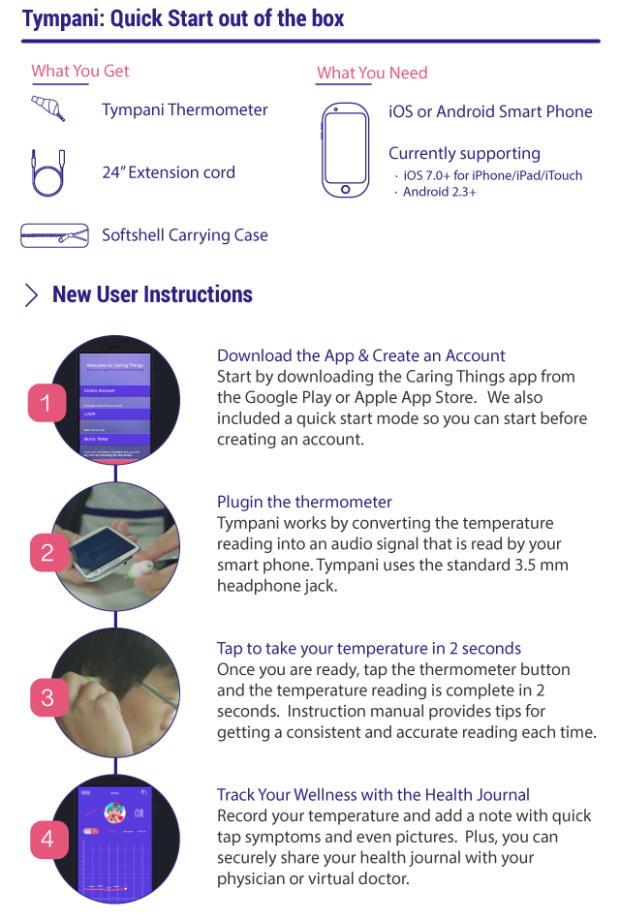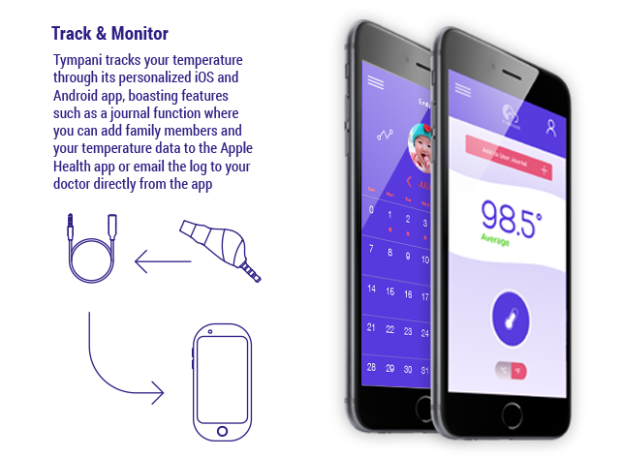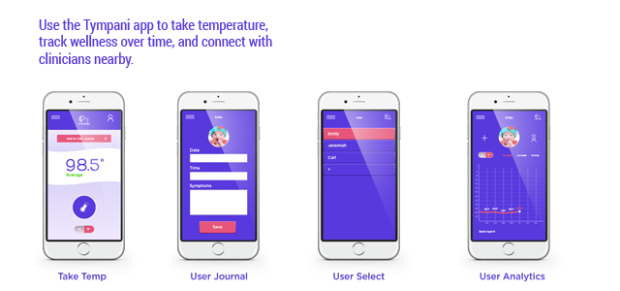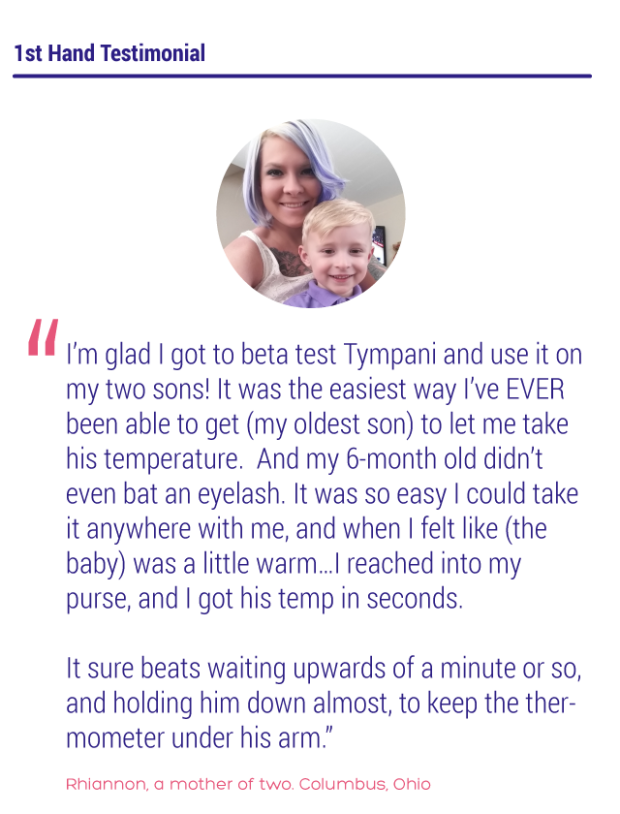 Features and Benefits
Perfect for Families and All Ages
Tympani and its Companion App allow you to track and monitor each member of your family's temperature readings.  It is safe for anyone to use, from infants to seniors!
Made to Travel
Tympani comes with a carrying case, and was designed to be compact enhancing its durability. No matter where life takes you, Tympani easily fits into any sized pocket.
Comfort and Reliability
Tympani has a soft, rubber tip that not only ensures comfort, but keeps you from entering the device too far into the ear which can lead to damage. Tympani has be extensively beta tested, and from the data and feedback collected, the units we ship to you will have the most accurate and consistent readings possible.
Enhance your Virtual Dr. Visits
If your little one wakes up sick in the middle of the night and you worry about whether you should make the drive to Urgent Care,  you can call up a Dr. virtually using telemedicine and share with them your little one's temperature readings live and from the comfort of your own home.
Caregiver Reminders
Do you have an ailment that requires you to check your vitals on a regular basis? Through our Companion App, you can designate a Caregiver who will receive notifications if you forget to take your temperature for the day. They in turn will be able to remind you to complete that task.
Certified and Covered by Warranty
Tympani is a CE-certified Class 2 Medical Device, meeting all required technical and calibration standards. Your Tympani is also fully covered by a 12-month warranty. Within that first year, if it quits working or you experience issues that cannot be fixed by troubleshooting, we will send you a new one free of charge!