iCrowdNewswire - Sep 2, 2015
Living La Vida Healthy!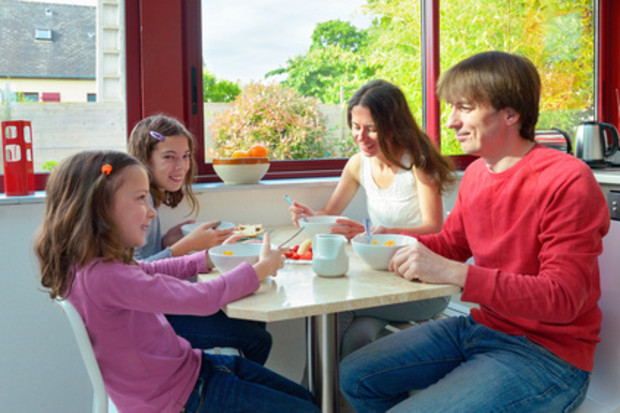 My name is Mona and I am a mother that is tired of eating unhealthy and my family eating junk just because we are so busy nowadays to get the time to cook a healthy meal. Unfortunately in todays world both parents have to work and the opportunity for healthy food sometimes gets lost in the daily hustle and bustle of things. What do I know about food you say? Actually a lot! I have tried every low carb, healthy diet there is and realize what works or not and also I have been raised around some amazing cooks and people in the culinary world who I would get to come onboard to help with the menu. 
 Picture this:
You're driving around with your son or daughter.  
It's nighttime. 
You had a long day at the office, and he or she stayed after school for a club meeting. You guessed it: you're both hungry.
 But you're not just hungry: you're both starving. You go into the first fast food restaurant that you come across and ask to see the copy of the menu with the nutrition facts. The story is the same with every item: high carbs and GMOs. You leave, drive a little further down the road, and stop at a second restaurant. 
Same story: this certainly isn't the sort of food that you want to feed your children. If we're being honest, in fact, this isn't the sort of food that you want to feed to your dog. As pitiful as it is, this is the state of fast food in America. The quality is low, and it shows no signs of improving.
At Living La Vida Healthy, we are going to break the fast food mold. Our service will be just as convenient and speedy as the service at any Burger King or McDonald's, but our offerings will be wholesome, food that you will be comfortable feeding to your kids any time you don't have the time to cook something for them yourself. Our burgers, shakes, and side dishes will be made without carbs and non-GMO ingredients, and we'll have vegan and gluten-free items as well. The burgers will be made as lettuce burgers, our shakes will only include fresh fruit and wholesome ingredients and our side dishes will include a variety of fruits and veggies that we need everyday to nourish our body and soul. Whatever your diet plan is, we will have something tasty that you can eat guilt-free.
Health is a top concern for any conscientious mind, and when it comes to your children's health and your health there's no step that's too far. 
Too often, however, we simply accept that fast and healthy are incompatible when it comes to food. This doesn't have to be the case, and Living La Vida Healthy is going to prove that point.
Right now, we've come to you, (Indiegogo) for help raising $20,000. This startup capital would help us to develop, market, and operate this type of restaurant and make fast food wholesome dinner a modest proposition. 
All contributions would be greatly appreciated. Thank you!