iCrowdNewswire - Sep 2, 2015
Accoona-Power Table Lamp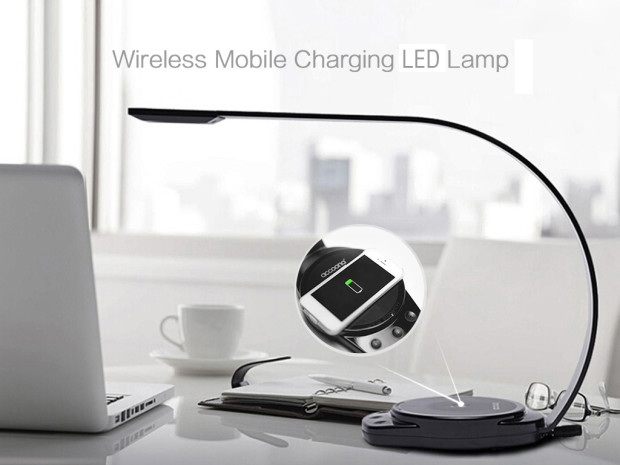 SIZE: Length 420mm Height 310mm
WEIGHT: 1.5KG
INPUT: 100-240V
OUTPUT: 12V
WIRELESS CHARGING CURRENT: 800mha
LED POWER: 6W
COLOR TEMP: 6000-6500K
LAMP COLOR: Black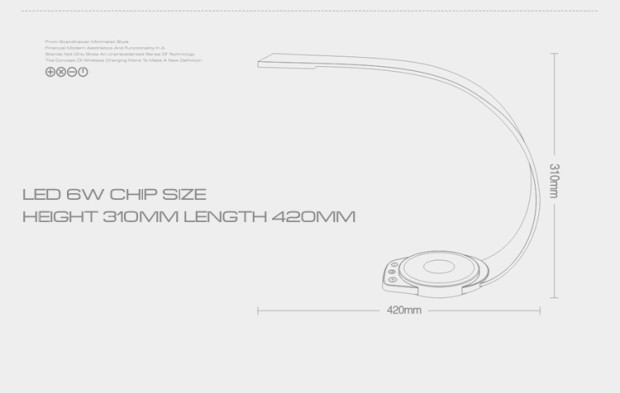 The 6W super-bright LED chip helps to save energy most, making the lamp a best choice for your work, study and reading.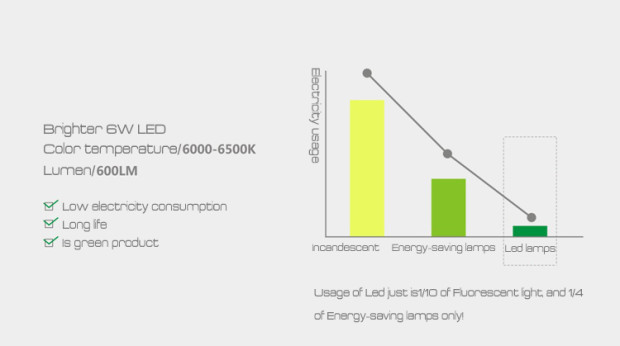 Made of magaluma, the lamp's arc frame is processed with polishing, anodizing, sand blasting and dyeing. Our strict requirement for high quality makes a great increase in the cost.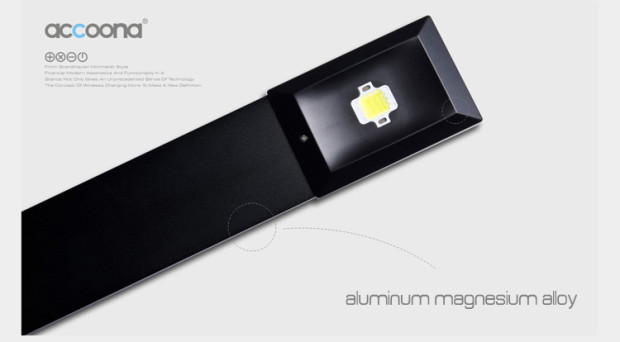 Of course, the most important feature of the lamp is to charge your smart phones wirelessly. Put your phone on the lamp dock with a QI compatible wireless charging receiver, and your phone will be charged automatically, a really cool and convenient function.
Note: Even when the lamp is off, its wireless charging is still available.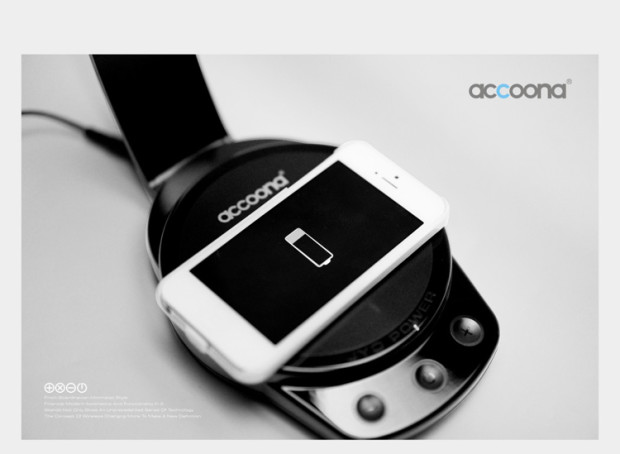 No matter what model your phone is of, the lamp is able to charge it wirelessly with a compatible receiver.
Note: At present, we provide receivers compatible to all phone models except MOTOROLA and SONY.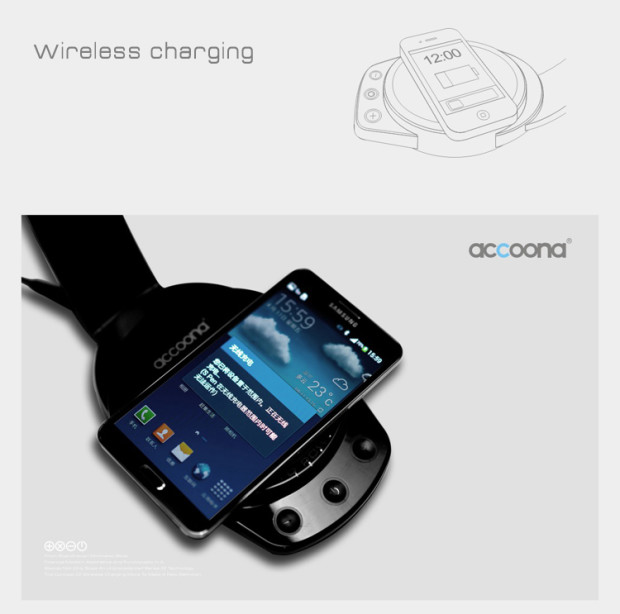 The lamp is controlled by touch keypresses. Press + or – key to adjust the lamp to the most comfortable brightness.
Touch the power key in the middle to turn on or off the lamp.
Note: The lamp control and the wireless charging work independently without mutual interference. When the lamp is off, you can still use its wireless charging. In addition, the lamp has a caring function of brightness memory. As long as you do not cut off the power supply, the brightness, when you turn on the lamp again, will stay the same as you use it last time. In this way, you do not need to adjust the brightness every time you use the lamp.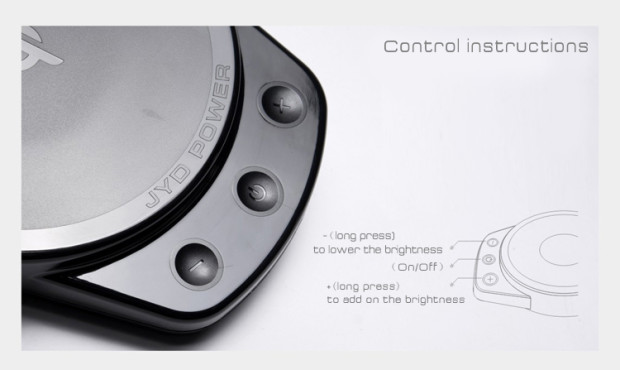 The wireless charging module of ACCOONA Table Lamp adopts a design conforming with Wireless Power Consortium's QI standards. It outputs a 1000mha charging current with protections against over temperature, over voltage, over current and short circuit.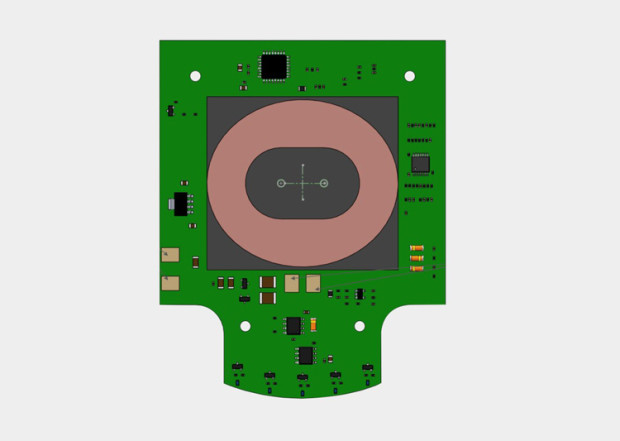 In your daily life, you are using many digital gadgets with a lot of incompatible chargers, which makes great inconveniences. With an ACCOONA Lamp, you can charge your phone easily and conveniently in a cool way. If you keep ACCOONA lamps both at home and in your office, you can even throw away your charger.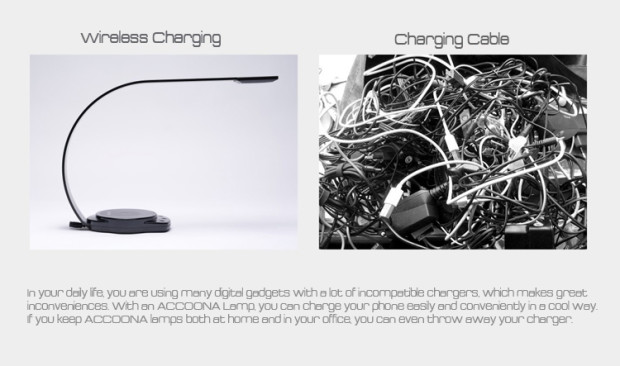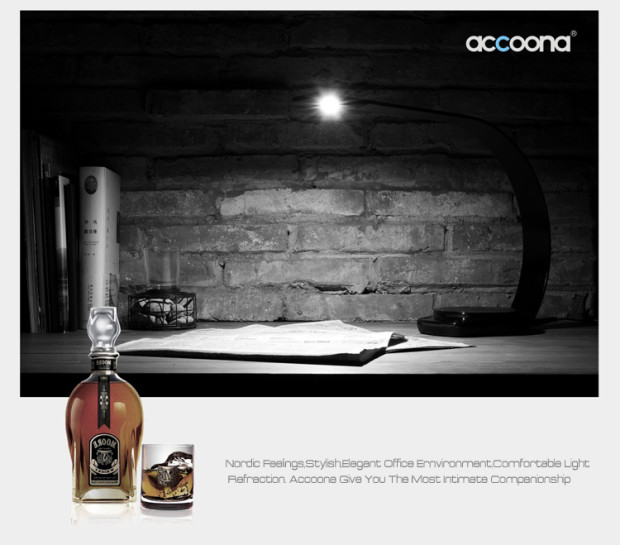 When you support the project, please send your phone's specific model to the mailbox          hsx@accoona.hk
to inform us, so that we can choose the appropriate adapter for your mobile phone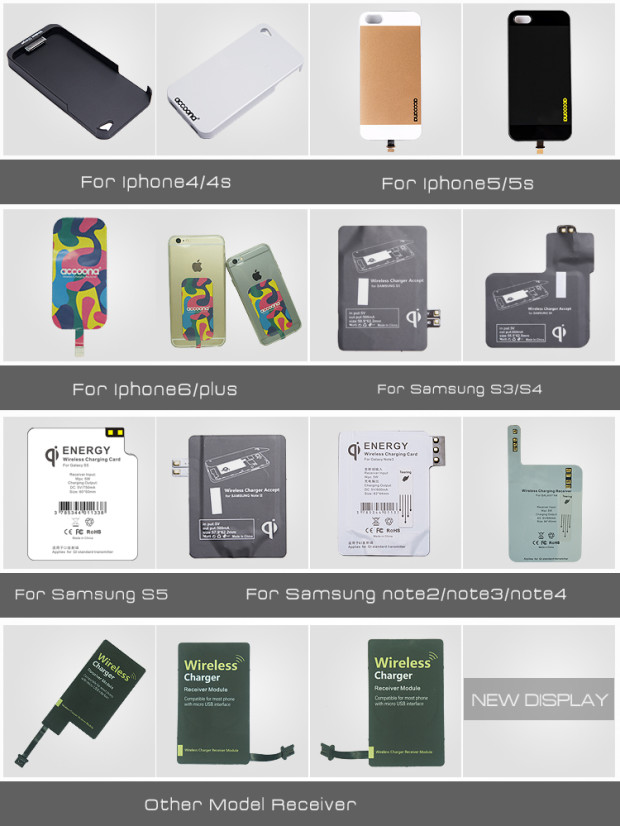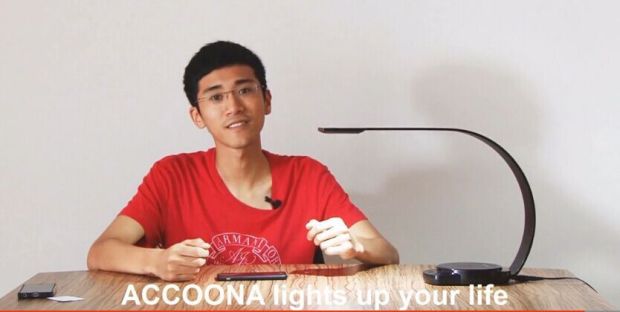 When the lamp comes into massive production, there is no doubt that we want to make a perfect processing on every detail, especially the metal part, to whose quality we pay the most attention. Our great efforts on perfecting details increase the rate of unqualified products and slow down the production as well, driving up the final cost. Therefore, we have to make a better control over the production.
THANKS!