iCrowdNewswire - Sep 1, 2015
The software that saves the world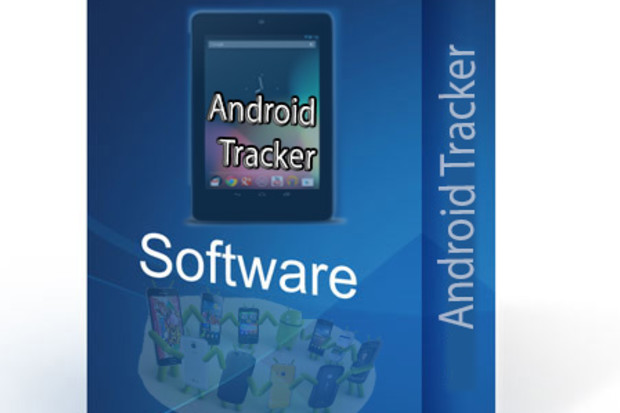 ANDROID CELL PHONE TRACKER
There is a rapid increase of insecurities in online and offline activities, thus there is an urgent need to keep a close watch on your family and loved ones. With the new enhanced Android Tracker, you can now track ANY Android Cell Phone to see how safe those you care about are, on the other hand, you can also use it to see if your spouse is cheating or see what your kids are up to.
How it works.
There are two parts to ANDROID TRACKER
[1] The Spy app.
[2] The Relay App
The spy app secretly gets installed to their Android devices. This app is programmed to run 24/7 in the background/back stack of the Android system. This means the spy app is never revealed to them. It is totally hidden, stealth – otherwise what would be the point. The spy app merely sits quietly in the background and waits for things to happen such as phone calls, text messages, etc. When these things happen they are called events in Android programming language. Any time any of these 'events' occur the spy app transmits details of these events to the relay app. This is a web based interface which is a simple easy to use dashboard in the member's area.
You can log in to this area any time of the day or night 24/7/365. You log in with a username and password you set up when you created your account. You can use any device with a web browser to log in. This includes a cell phone, desktop or laptop computer, or tablet such as IPad. Once logged in you will see a table of activities that keeps track of all the events that has taken place. You can download any of this information in form of a report which can be used as evidence.
ANY PHONE CALL MADE OR RECEIVED WITH THE ANDROID IS WELL RECORDED WITH CLEAR DETAILS. NO MATTER WHAT TIME OF THE DAY OR NIGHT THE PHONE CALL IS MADE OR RECEIVED YOU WILL BE ABLE TO TRACK AND MONITOR EXACT DETAILS. How long each call lasts down to the exact number of minutes and seconds.The phone number each call is made to or from the Android. TEXT MESSAGES ARE ESPECIALLY REVEALING WHEN IT COMES TO FINDING OUT THE TRUTH ABOUT WHAT THEY ARE DOING WITH THEIR ANDROID. TEXT MESSAGES CAN BE SENT AND RECEIVED IN COMPLETE STEALTH AND SILENCE EVEN WHEN THEY ARE ONLY THE NEXT ROOM OVER. WITH THIS APP, YOU CAN NOW READ THE ENTIRE MESSAGES WITHOUT THEIR KNOWLEDGE. WHETHER YOU WANT TO SEE WHAT YOUR CHEATING PARTNER OR SPOUSE IS DOING OR NEED TO MAKE SURE YOUR KIDS ARE SAFE. See exact time every single text message is sent to and received by the target Android mobile.See the phone number every single text message is sent to.See the phone number of every single text message received by the target Android phone.See the exact text message, word for word that is sent to and received by the Android device.
Android Location (GPS) Tracking 24/7
NO MATTER WHERE THEY GO YOU WILL KNOW THE EXACT LOCATION. ALL ANDROIDS HAVE GPS LOCATION TRACKING TECHNOLOGY ALREADY BUILT IN. ANDROID CELL PHONE TRACKER MERELY HARNESSES THIS TECHNOLOGY. SATELLITES IN SKY PINPOINT THEIR EXACT PHYSICAL LOCATION AT ALL TIMES AND THIS ANDROID TRACKER WILL REVEAL THESE DETAILS FOR YOU.
See everywhere they go and have been on a map in your ANDROID CELL PHONE TRACKER members' area. See exactly where they are at this very moment.
Listen to Android Cell Phone Conversations
HEAR CELL PHONE CONVERSATIONS AND HEAR EXACTLY WHAT THEY ARE SAYING AND TO WHOM. THE MOST POWERFUL FEATURE OF ALL. THIS ANDROID TRACKING FEATURE LETS YOU BE A FLY ON THE WALL AND HEAR THE CONVERSATIONS THEY ARE HAVING. HEAR EVERY WORD BOTH PERSONS IN THE CELL PHONE CONVERSATION ARE SAYING. THESE CONVERSATIONS ARE RECORDED FOR YOU IN YOUR ANDROID CELL PHONE TRACKER MEMBERS AREA. YOU CAN DOWNLOAD THESE FILES AS WELL.
Listen to all Sounds Going on around their Android
HERE IS HOW THIS WORKS: SEND THE TARGET ANDROID A SPECIAL ANDROID CELL PHONE TRACKER SMS COMMAND. IF THEY ARE NOT IN A CELL PHONE CONVERSATION THEIR ANDROID'S MICROPHONE BECOMES ACTIVATED. NOW THE CELL PHONE IS ACTIVELY AUDIO BUGGING EVERYTHING THAT IS HAPPENING. You hear everything word for word as if you WERE right there and invisible. These audio surveillance sessions are saved as downloadable audio files.
See all Photo and Video the Target Android Captures
A COPY OF ANY PHOTOGRAPHS OR VIDEO THEY CAPTURE WITH THEIR ANDROIDS BUILT IN CAMERA GETS SILENTLY UPLOADED AND SAVED IN YOUR ANDROID CELL PHONE TRACKER MEMBERS AREA. YOU CAN SEE EACH OF THESE PHOTO AND VIDEO. SEE PICTURE THEY TAKE OF THE PERSON THEY ARE CHATTING WITH. IS YOUR TEEN SON OR DAUGHTER SENDING NUDE PICTURES OF THEMSELVES? See every photo and video captured.See the exact time each photo and video is captured.
Cheating wife or husband or boyfriend or girlfriend is the number #1 reason people desperately seek the services of an Android tracker program. Tracking the Android cell phone of a partner you suspect of infidelity will provide the proof you seek quicker than any other investigative method. The most dangerous aspect of the cell phone regarding infidelity is the simple fact text messages can be sent and received by your cheating partner while they are as close as the next room! Think about it. Text messages can be sent and received with total silence. TheANDROID CELL PHONE TRACKER will silently capture and copy every single text message sent and received EVEN IF THEY DELETE EVERY SINGLE TEXT MESSAGE. Remember, the ANDROID CELL PHONE TRACKER makes a COPY of the exact text message, immediately it is sent and received and this copy, not the original, is what is stored and saved in your ANDROID CELL PHONE TRACKER member's area.
With all the high powered tracking tools that make up the ANDROID TRACKERthere is absolutely NO WAY your cheating wife, husband, boyfriend or girlfriend will be able to get away with it. The best part is all of the Android activities, which are saved and stored in your member's area, can be downloaded and used as evidence if needed.
MORE THAN SIMPLY KEEPING A TAB ON YOUR PARTNER, THIS APP KEEPS CHILDREN SAFE
The dangers AND temptations teens and children face and are exposed to are much different and much greater than when we were growing, little wonder why most parents are worried about their children when they are at work. Today with the endless list of various social media platforms children can talk or text with anyone in the world on their cell phone when they are outside your view. And most of these people they chat with are unscrupulous strangers.
It's estimated that approximately one in every five teen girls take and send sexually explicit pictures and video of themselves to boys and older men, and even more awful is the fact that lots of families have suffered bankruptcy as a result of the children revealing their credit card information to strangers. And it is practically impossible for you to be right there by your kid's side all the time, but with this App. installed to their Android cell phone it is just like being there with them all the time. The Android photo and video tracking feature lets YOU see every single photo and video they capture so you will know and see for yourself if they are sexting. Of course the other Android cell phone tracking features will be just as valuable to see what your teens or kids are doing with their cell phone and where they are at all times. Also you can't deprive your young ones or partners from using a mobile phone since it most times serves as a protection and is always very helpful, thus this application must be installed. In fact considering the importance of this App. we are working so hard right now to ensure that very soon all new Android phones will be sold with this App. Preinstalled in them, and this will make the world a safer place. Please let's make this happen! Your generosity is all that is required, and trust me, even a cent will go a long way.
Please kindly donate to get your own copy of this application and also make it available for millions of others who will certainly need it. Join hands please, let's make the use of mobile devices safer and more enjoyable. Thanks a million times for your kind support.