iCrowdNewswire - Sep 1, 2015
The Hungry For The World PROJECT
Who's that guy?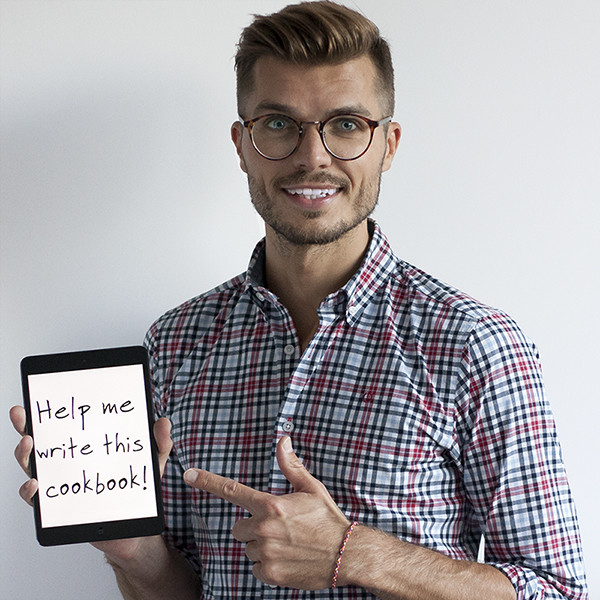 My name is Filip and I'm a travel and food geek that has always been hungry for the world. Some time ago I started blogging about food and places I enjoy. Then, a few weeks ago, I decided to start living a life driven by passion – I quit my job and started working on the Hungry For The World PROJECT. It wasn't easy, but literally every rose has its thorn :). 
What it's all about?
Did you know there are over 248 nations in the world? If each has its own cuisine, the world is a huge menu with plenty of dishes to try. What I want to do is to travel around the world and write a cook book capturing most inspiring flavours I can find. This way everyone will have a chance to taste the world. You'll find some more details in the vid below and on the project's site: www.hungry4theworld.com.
Why I need your help
The trip is planned to last at least 12 months and the route as follows: United Arab Emirates – Japan – South Korea – China – Vietnam – Cambodia – Thailand – Laos – Myanmar – Malaysia – Philippines – India – Indonesia – Australia – New Zealand – Chile – Peru – Bolivia – Brazil – Argentina (this list might be extended on the go).
As I want it to be that comprehensive, it makes it quite complex and expensive – I will not be able to complete this project without sufficient funds and YOUR HELP.
What I need to cover is: 
transportation: flights, ferries, buses – they all are costly; help me to ride through Asia & Australia, flight over Pacific and get through South America
accommodation: applicable wherever CouchSurfing fails
meals & beverages: the most essential thing in my project – help me find the greatest flavors around the world
work tools: the basics – insuring my laptop and gadgets; phone calls, internet connection, etc.
on the go (fees, fares, visas, etc.): all the unexpected expenses, visas, fees and fares – painful, but inevitable
Other ways you can help me
If you just can't contribute, but still want to help me, it would be great if you share my idea and make some noise about my campaign – thanks a lot in advance! 🙂
Follow me: