iCrowdNewswire - Aug 28, 2015
ZUDDHA – The World's Best Coconut Oil!
Zuddha's Story 
Two and a half years ago, co-founder Tyson Adams walked the streets of Bangkok looking for coconut oil.  When he discovered what would later become Zuddha, it was pure bliss: the oil was noticeably different in taste, smell and texture.
Back in Seattle several months later, Tyson searched high and low for something like it, but no other oils could hold a candle to the memory of that Bangkok coconut oil. Impassioned by the desire to import it to America, Tyson traveled back to Thailand to visit the farm and factory, and eventually partnered with the Thai family who crafts Zuddha. 
What is it Good For?
Absolutely everything!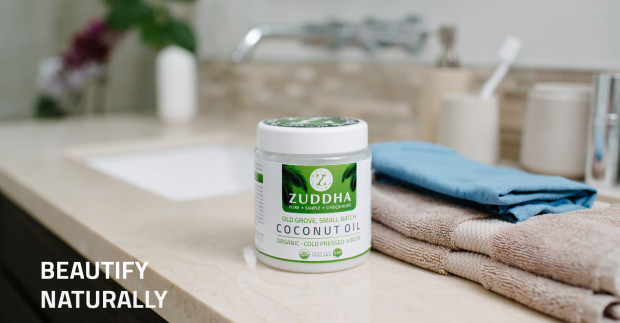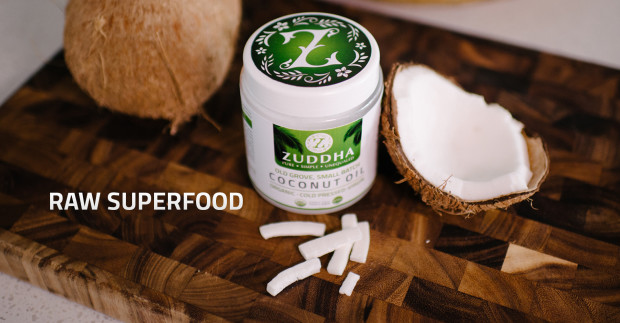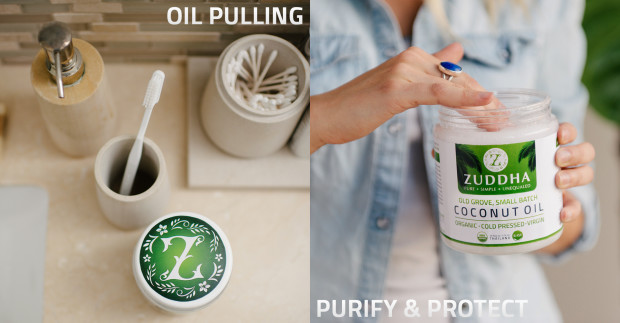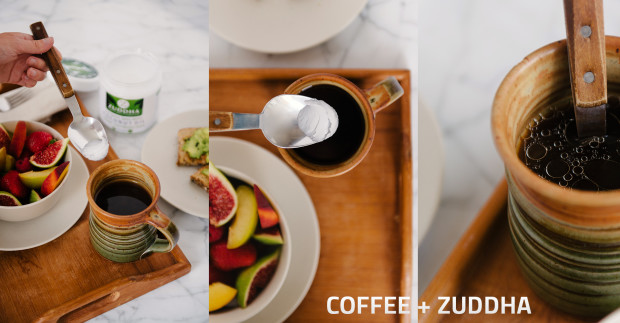 Coconut Oil 
Zuddha exclusively uses single-origin, old-grove, organic, 100% premium Thai coconuts. Unlike some other brands, we do not use any rancid coconuts, meaning our oil is unrefined, unbleached and non-deodorized. We are redefining virgincoconut oil through our 15-step, small batch, raw-qualified process, which uses centrifugal extraction and a fast-freezing cold-pressed method to avoid the prevailing use of high heat and chemicals.
This technique keeps more beneficial nutrients and fatty acids (MCTs) intact and bioavailable. The effect is a superb experience unlike any you've ever tasted in coconut oil. Eaten by the spoonful, you will immediately notice its silky smooth consistency with a very mild coconut aroma and no aftertaste. Pure, simple, unequalled… nirvana!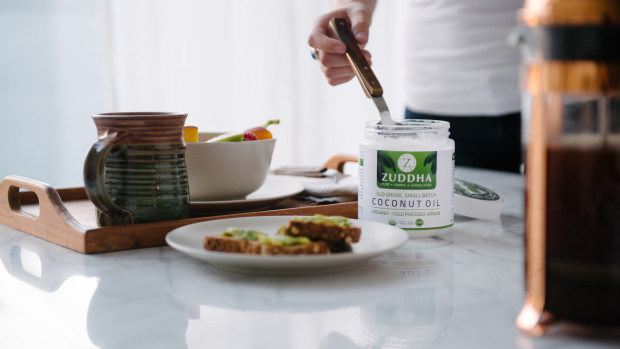 Apron
Your choice of apron color (gray/khaki), logo color (white/green) & pockets or no pockets. Email us if you would like to see the other options! Made in the U.S.A.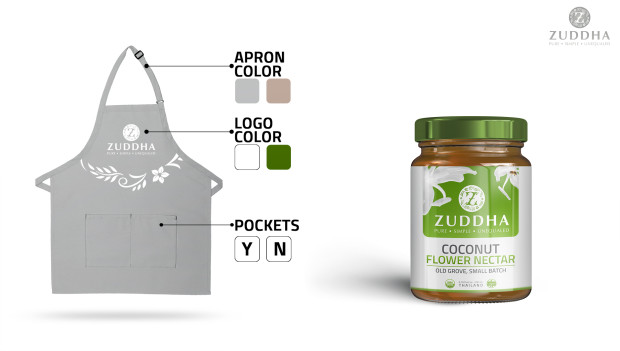 Coconut Flower Nectar
Zuddha Coconut Flower Nectar is a sugar and honey alternative that is absolutely delicious. The nectar comes naturally from the inflorescence of coconut palm trees, which is the cluster of flowers which make up the reproductive parts of the tree. The coconut palm trees use the nectar to produce coconuts, but it can also be harvested.
When eaten by the spoonful, it has hints of butterscotch and caramel, which adds a wholesome richness to any recipe. As a totally natural, low-glycemic sweetener, it can replace any liquid sweeteners at at 1:1 ratio.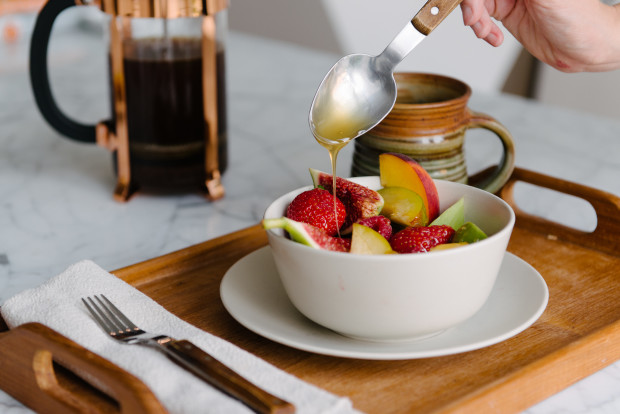 Sharing is Caring 
We donate 1% to The Ayurvedic Institute (non-profit) who promotes the use of coconut oil for whole body wellness.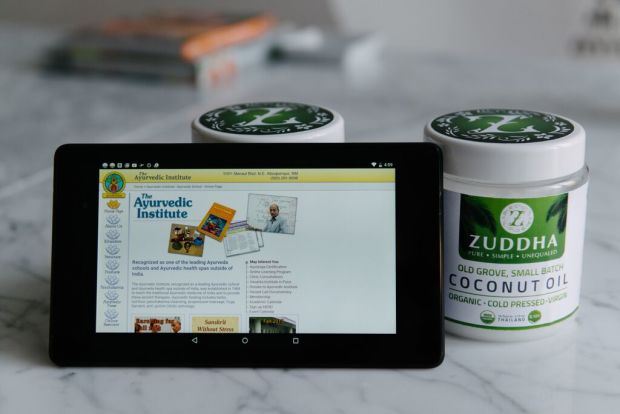 SOCIAL 
Facebook: Zuddha Organic
Twitter: @ZuddhaOrganic
Instagram: @ZuddhaOrganic
Pinterest: Zuddha Organic
HASHTAGS
#OrganicCoconutOil
#VirginCoconutOil
#EthicallySourced
#ZuddhaOrganic
#RawSuperfood
#USDAOrganic
#OrganicFood
#CoconutOil
#Indiegogo
#RawFood
#Coconut 
#Organic
#Zuddha
#Vegan
#Raw  
CONTACT
[email protected]
[email protected]
 
PRESS / MEDIA / BLOGGERS
If you would like to write about our Indiegogo campaign, you can visit our Media page to download Zuddha logos, pictures and find prewritten blog and social media content. Thank you in advance for the press! If you have specific questions that go beyond what you can find on our Media page, please contact us at the above email addresses. 
DOMESTIC 
Domestic shipping is FREE in the United States. 
INTERNATIONAL SHIPPING
Straight up guys, international shipping is complicated. In addition to shipping costs, some countries may have customs clearance, duties and taxes. Here is what we are going to do to make it fair for everyone. For international shipping, there will be an additional cost that you will be required to pay via paypal before we will ship out your order. Once we have your order prepared, we will find you the cheapest shipping quote (USPS, UPS or FedEx) and send it to you. Then you pay it and we send you the perks + a tracking number. Questions? Email us.