iCrowdNewswire - Aug 27, 2015
Mohave Roots Farmer's Market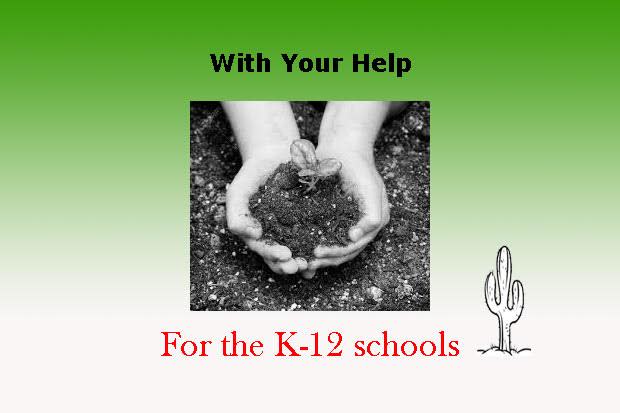 Short Summary
Mohave Roots Farmer's Market is a worker-owner cooperative Farmer's Market located on the University of Nevada, Las Vegas campus. Our market features fresh produce from local sources, sold weekly out of the UNLV Student Union Courtyard. Our market is open to all UNLV students, as well as the general public, and to any local producers looking for a place to sell their bounty.
What We Need & What You Get
We are looking for $10,000 for:
– Procuring our local produce to sell at our tables
– All of the working pieces of the market proper, such as the coolers to keep the produce fresh right up to the point we sell it, a dedicated vehicle to transport our goods from the farmers to the market, tables and canopies to set up on and under, a card reader system to allow for more convenient purchasing, and lastly bags and other packaging to help you bring your purchase back to your dorm or home (your own reusable bags are welcome too!)
The Impact
Our Farmer's Market is built for students, and their need for a healthy diet. Our location is right in the middle of the Student Union Courtyard, just a short walk away from the student dorms. All of our produce is sourced from local producers, and helps to support the Vegas green community. 
One of our larger sources are the K-12 schools in local Las Vegas neighborhoods, picked from the Garden Farms School Gardens program, supporting student education in home gardening and food resilience.
We also support any and all local producers, from the commercial farms to the home gardens and more. We accept any produce available for sale from Las Vegas citizens, working to build a support structure for local production of foods, as well as the network of farmers and gardeners available in the valley. The more we grow, the more we can support and grow the local food supply, the more produce is available without the need for transport from across the country, providing fresher produce and more resilient communities, in both food and income sustainability.
Our operations structure is based on the Worker-Owner Cooperative Movement, a system that allows all workers to take part in the operations as if the company was their own. This type of management allows for more pride in one's work, as every task is an improvement of one's own business, and all proceeds are shared and distributed equally amongst all of the workers. In place of the boss-supervisor structure, management is elected from the workers, by the workers; allowing for empowerment of the individual worker to determine the actions of the business instead of just following the orders of officers that aren't privy to the needs of the ground operations. This lets the market run more fluidly, allowing for a better community atmosphere.
Utilizing this structure at the market also allows for the education of both worker-owners and volunteers in Worker-Owner Cooperative model, which has the capabilities of being implemented in many other business types. This allows for the system to spread into our communities by providing a model for local small businesses, which again leads to developing community resilience, all the while selling healthy foods. 
Risks & Challenges
– Another Valley Farmer's Market
There are many different farmer's markets in the Las Vegas valley, and many outlets for our local producers. While the abundance of locations is a boon for the valley and it's health, none of them are located in an area central to our college students. So, while the competition is numerous, we have a base of customers that can't easily access these locations, and based on our survey of the UNLV student body, there is a high demand for our Market and it produce. 
Also, our Market is dedicated to produce and produce only in order to support our local producers. Many of our other markets have their produce intertwined with dairy products and craft items. With our goals of providing the student body and surrounding neighborhoods healthy foods to eat, we have a unique market that sets itself apart in its vision.
– Local Produce Availability
With the exception of a few commercial producers, local produce is hard to come by in the valley. The UNLV campus is no different, located in an area with only a few supermarkets within relative walking distance, and not much more within a reasonable distance for bus travel while staying fresh. Almost all of the produce available is imported, from California to out of the country. Our partnerships with local growers allows food to be bought at it's freshest, sometimes picked within hours of our selling it. We also work to support programs that intend to increase our local harvests, including hydroponic operations to bring more food to the valley while conserving precious water in our current drought conditions.
– The Worker-Owner Cooperative Structure
Implementation of a novel management structure is a large task. It takes constant education for everyone involved, as well as a system structure that is easy to interact with. To cope with this, we have modeled our structures from existing Worker Cooperatives, of which there are many successful business models to choose from. Our primary source is from a San Francisco grocery business, right in the heart of one of the largest worker cooperative development areas in America. While a different type of work, by emulating these successes, we hope to build our own model to share with our workers and customers, and inspire others to develop their own jobs and careers with the intent to support their co-workers and communities instead of businesses and shareholders who tend to take their profits out of the city.
Other Ways You Can Help
Some people just can't contribute, but that doesn't mean they can't help:
When we first open, and for the first couple of months, we need people interested in volunteering to help our front counter. Not only does a volunteer get to assist in keeping our city's current and future students healthy and fit, but they would get to see the ground floor of the Worker Cooperative movement in action, and learn a bit about how they work.
Many of the goods we need could be donated to cut down on operation costs. We would love some gently used tables and canopies, even some folding chairs that are laying around without people to sit on them. Email us at 702coop@gmail.com if you have anything you think may help, all emails will be considered.
Spread the News! If you know anyone in the UNLV campus area, or the greater valley, spread the word that we are opening soon. If you know of any Producers, from the largest farms to backyard herb gardens, that would be interested in bringing in some extra revenue, have them contact us and we'll figure out what it takes to get their produce on our tables. The more we find, the more we sell, the more we improve the valley's access to it's own local produce. 
Come join our community, and let's help Las Vegas grow.