iCrowdNewswire - Aug 25, 2015
Support The Riptide – Outer Sunset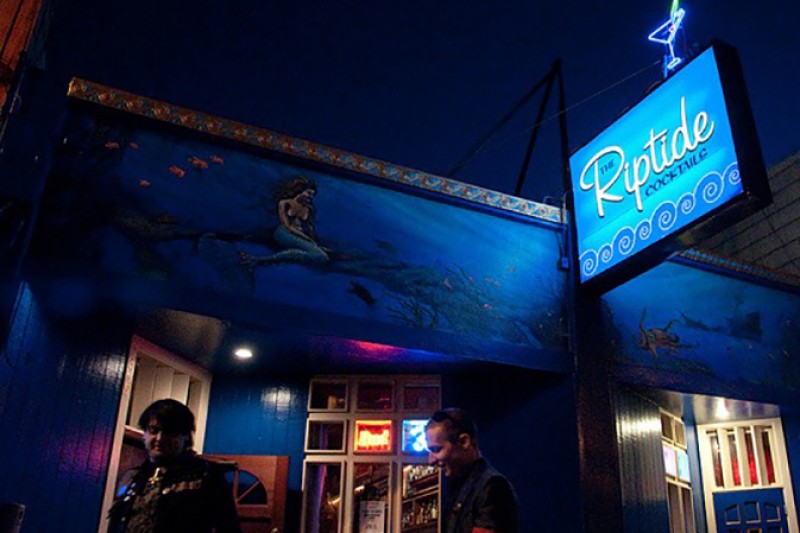 On August 18, 2015, a two-alarm fire blaze tore through the lower strip of Taraval in San Francisco's Outer Sunset neighborhood, completely gutting The Riptide, a beloved bar to many of the locals here in our Sunset District.
The Riptide has been a staple in the Outer Sunset and a frequented meeting spot for the community.  Many locals know The Riptide as the spot to enjoy some of the best touring and local music acts including bluegrass, rock, jazz, blues, solo acoustic, country, and American roots music. Members of the SF Symphony have even performed there in quartets! The Riptide is the only live music venue in the Outer Sunset, and they have never charged a cover fee to a single person – welcoming all to enjoy great music. Many have also discovered their voice through open mic and karaoke nights at The Riptide, and enjoyed bingo and burlesque nights. 
The loss is devastating not only to residents and patrons, but for owners David Quinby and Les James, who sustained roughly $600,000 in damage due to the fire, according to a preliminary estimate by the Fire Department. David and Les took over The Riptide 11 years ago, and turned a bar that previously experienced frequent troubles with the police into a safe, vibrant community hub in the Outer Sunset.  
Many locals in the neighborhood may know David and Les for their extensive involvement in the Sunset community. They have hosted countless benefits at The Riptide, including many ongoing events to benefit the Surfrider Foundation. They have made donation gift baskets to local schools. Their staff give back by volunteering at the Food Bank several times each year. They have been heavily involved in the Taraval Streetscape Improvement Project. They have participated each year in the San Francisco Fire Department's toy drive. David and Les, along with the Taraval Merchants Association, were the founding members of the Taraval Street Fair, and they look forward to bringing this fair back in 2016. These are just a few examples of how David and Les support our community.
Your contribution will help David and Les support the employees who have been left without a job and allow them to continue supporting their families during this difficult time. 
Join the Friends of Riptide today and let's bring our beloved bar back from the ashes!
You can also find out more on The Riptide here:
www.riptidesf.com  
https://www.facebook.com/RiptideSF