iCrowdNewswire - Aug 24, 2015
Sawade
INTRODUCTION AND BACKGROUND
Sawade Venture Loan
Chocolate producer Sawade is the first company to raise growth capital through venture loans on Companisto. Because of our constant revenues and our potential for growth, we qualify for a venture loan and are offering investors a very attractive interest rate. In fact, we are offering investors above-average returns of 8 % p.a. for a loan period of 4 years. Sawade is well known for its excellent quality. Because of its new look, our brand is well positioned for the future.
We want to make progress in a much faster and more target-oriented way than we could using our own resources. Thus, we are offering venture loans with an attractive loan period of 4 years and an above-average interest rate. Interest will be paid out semi-annually, and the entire investment amount will be repaid at the end of the loan period.
Sawade has more than 130 years of experience in the chocolate industry and has seen three centuries with all of their highs and lows. Still, one thing has remained constant: the strong and growing demand for chocolates and other chocolate products. Indeed, our market is hardly subject to fluctuation. Demand for chocolate within the market for sweets has also increased from 2005 to 2015.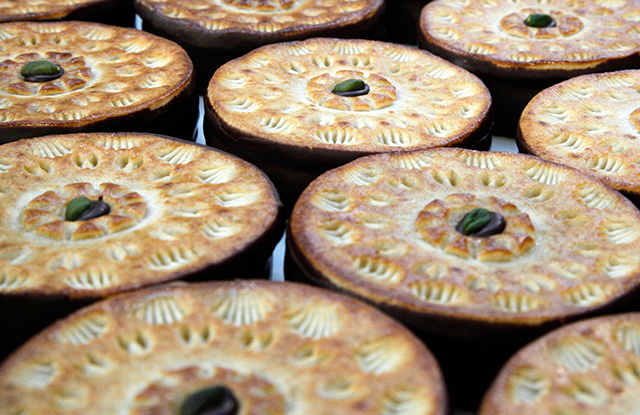 Large, Round Sawade Pastries 
About Sawade
Sawade is the oldest Berlin chocolate factory that still exists, so it is an authentic Berlin brand. The company was founded at "Unter den Linden" in Berlin in 1880. Back then, chocolates were considered precious delicacies for the upper class, and Sawade supplied the Prussian court with its products. Until the 1990s, Sawade was known all over Germany for its high-quality chocolates, excellent quality, and sophisticated production methods. Then, however, consumers increasingly focused on low prices, and Sawade sank into oblivion.
Sawade Greeting Card from 1929
In spite of this trend, Sawade has always adhered to its core value: high-quality ingredients and products. Consequently, Sawade is still known for its traditional, high-quality chocolates and truffles that are made solely in the company's Berlin production facilities. The areas of sales, brand management, and efficient operations, on the other hand, were neglected during this period. Despite its excellent products and an intact brand essence, Sawade thus became insolvent.
Insolvency as an Opportunity
When Melanie and Benno Hübel acquired Sawade in November 2013 during the company's insolvency, they noticed they had acquired a sleeping beauty. Benno Hübel, a chef and management expert by training, recognized both the products' superb quality and the weak spots in the company's management. Sawade's 50 employees were highly motivated and fully convinced of their products. Surrender was not an option to them. Nonetheless, the company's brand and communication strategy had to be reorganized. At that point, graphic designer Melanie Hübel started contributing her excellent skills. Connoisseurs considered Sawade a "well-known insider tip." Regular customers and experts knew that Sawade offered excellent quality. Nevertheless, the company hardly succeeded in attracting new customers and a younger target group. Indeed, the old chocolate boxes from the 70s through 90s rarely gave people the impression of quality and pleasure. Likewise, Sawade hardly addressed the market of tourists. All in all, it was apparent that Sawade had enormous potential.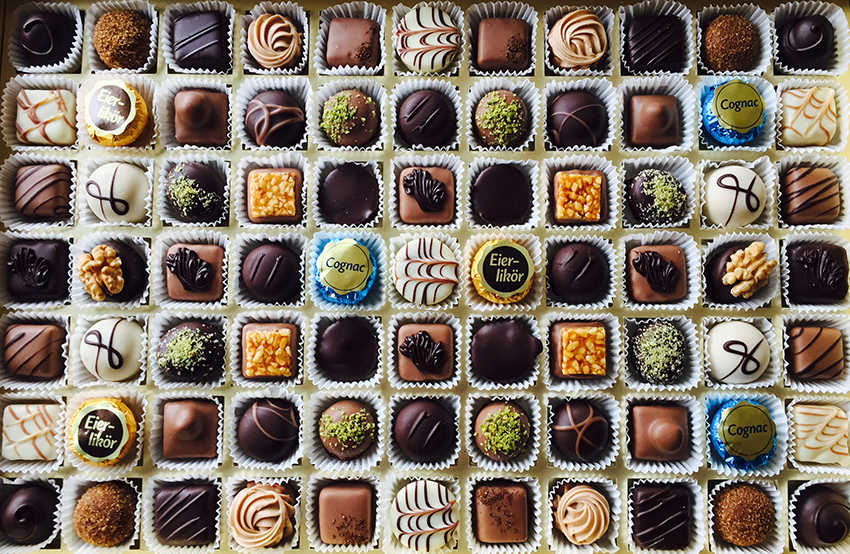 What have we accomplished ever since we acquired Sawade (in 11/2013)?
An increase in revenues by approximately 30 %, i.e., from €3.1m to €4m, in the first complete fiscal year after the acquisition (2014/2015)
Introduction of the new, elegant, and high-quality line of packaging materials
Listing of Sawade products at 90 additional specialist retailers with more than 100 stores in Germany
Organization of two Sawade trade shows in Berlin
First successful exports to China, Japan, and Belgium
Development of factory outlet into another pillar of sales
Ten contracts with premium hotels (e.g., Kempinski Hotel Adlon) that use Sawade chocolates as a gift to their guests
Introduction of a corporate identity and a new branding
Creation of a sales forces consisting of 4 people
Introduction of an inventory management system
Launch of version 1.0 of the Sawade online store and the website
Training of own professionals started by hiring the company's first two apprentices
Optimization of quality management by own quality manager