iCrowdNewswire - Aug 21, 2015
THE GREENHOUSE FARMING WITH HYDROPONICS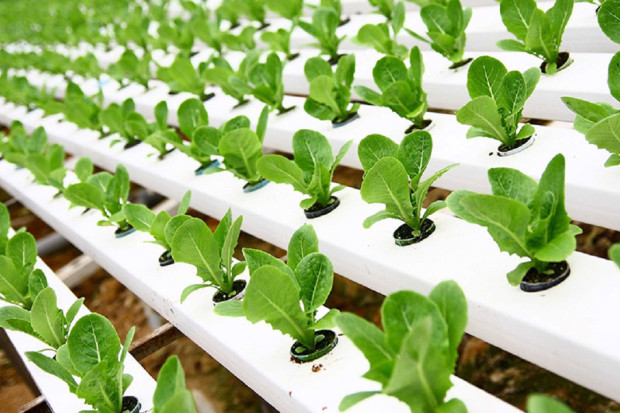 INTRODUCTION
Large-scale corporate hydroponic farming is a form of modern agriculture that generates extensive production of crops like vegetables and flowers. The farm products are commercially produced for export and domestic use. For example, hydroponic roses from Holland are regularly shipped worldwide and, vegetables hydroponically grown in Canada are shipped to the U.S. Likewise, Australia supplies hydroponic lettuce to Japan for garnishing McDonald's Hamburgers.
In the center of all this major commercialization are a few remaining traditional family farmers endeavoring to apply modern growing and marketing technologies to their small-scale hydroponic farming. Hydroponics technology provides the family farmer unique opportunities to generate considerable profits and enable him to participate in the economic boom.
Combining hydroponics with greenhouses is a high technology farming which may be capital-intensive but profitable as well. If is also conservative of land and water, highly productive, and environment protective. Yet for most individuals involved in this kind of farming, only basic skills in agriculture is really required. Since regulating the room and aerial environment is a vital concern in this agricultural system, production usually takes place inside special enclosures designed to regulate and control plant nutrition, room temperatures, air, light, water, and adverse climate
WHAT IS HYDROPONICS?
Hydroponics is a modern farming technology that grows plants such as flowers, vegetables, and fodder in nutrient solutions (water mixed with fertilizers) with or without an artificial medium used such as sand, gravel, rockwool, vermiculite, perlite, coir, peat moss, or sawdust, to provide the necessary mechanical support. On the contrary liquid hydroponic systems do not have other medium supporting the plant roots. Hydroponic systems are categorized further as closed (i.e., surplus solution is replenished, recovered, and recycled), or open (i.e., the required nutrient solution is not reused once it is used by the plant roots).
ADVANTAGES AND BENEFITS OF HYDROPONICS
> With hydroponic systems, soil is not necessary for growing vegetable crops and fodder, thus making the plants resilient to sudden change in climate, and grow faster.
> Hydroponics require limited space which makes it possible for using urban spaces for growing plants, which had not been actually considered sufficient for growing food.
> Hydroponic methods are far more efficient and provide higher production output than traditional farming.
> Weeds, pests, and diseases are effectively controlled as hydroponic systems adopt modern integrated pest management programs. There is likewise a significant decrease in the use of hazardous chemicals for weed and pest control purposes, and as such, neither the environment nor the produce is contaminated.
> These nutrient solution stay at the center of hydroponic farming. By applying hydroponic technology, a farmer can easily grow fodder in only 7 days compared to 12 weeks through the usual method. Vegetables also grow 30% faster than other soil-grown crops.
> The food product from hydroponic farming has excellent nutritional quality, which in turn benefits your health and total well-being as well as that of your animal. Particularly, hydroponic fodder has a highly nutritious quality and can replace conventional feeds for your livestock.
> Vegetables and fruits have a high dietary and biological value. Crops intended for family consumption are only harvested when they're already ready for use. Hence, produce is always fresh with its medicinal and nutritional properties intact (phytonutrients, vitamins, minerals, etc.).
It's not hard to understand why even people without any experience in agriculture are giving hydroponics a try. For example, about a dozen commercial, single-family, prefabricated greenhouses are scattered around Rhode Island, Massachusetts, and Eastern New York, and are now sending lettuce, cucumbers, and tomatoes to market.
CONCLUSION
Hydroponic greenhouse technology is gaining such commercial success that a certain individual is planning to put up this particular business in agriculture somewhere in India. He thinks it is worth trying considering the almost guaranteed return on investment and potential income generation of the project.. Interested parties may contact him directly through his email address.
For other people who are also interested but want to remain independent with their hydroponic greenhouse business, they can always make proper research on the basic features and do's and don'ts of this new hydroponic farming technology. A lot of credible sites online offer tips and advices to help you through with your endeavor.