iCrowdNewswire - Aug 19, 2015
ZAPTIP – The World's First Magnetic Super Charger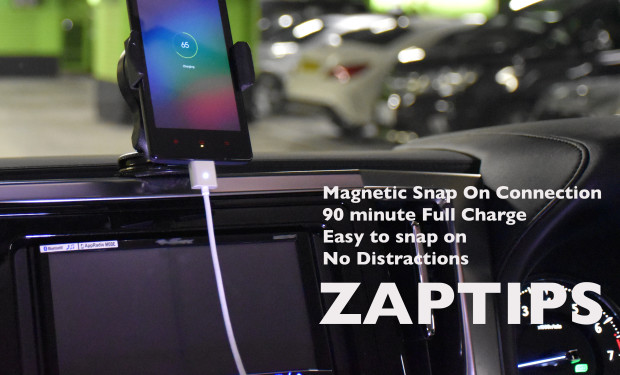 ZAPTIPs is a magnetic connector which allows you to charge any device/accessory using a simple snap on connection with incredible speeds. twice as fast as other chargers.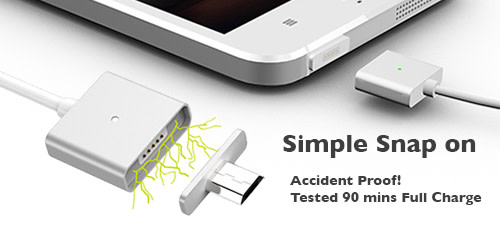 How it works? 
Insert the ZAPTIP Adaptor into the power socket of any one of your devices (Micro USB, Lightning)
Snap on the ZAPTIP Connector Cable which auto aligns itself and starts super charging immediately   
One Size Fits All
ZAPTIP fits all, whether you are using a Micro USB or Lightning Adaptor, the Zap Tip Connector cable is the same so you only need to carry one cable for all your devices.

Compatible with All Devices
ZAPTIP is compatible with all your personal devices/accessories, as long as it has a Micro USB or a Lightning power slot, you are good to go.  Simple leave a ZAPTIP Adaptor in your device and you are good to go!  We have been using it to charge oursmartphones, tablets, speakers, headphones, power banks and even our light book! Get multiple adaptors to use on more devices/accessories.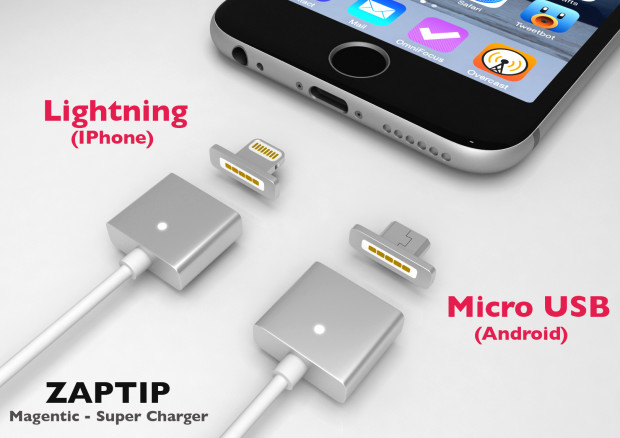 Leave ZAPTIP connectors around the house and snap on your device when you need a Super Charge!

How to Order?
Choose a perk and pledge.  We recommend The Extension pack for personal users or The Family Pack so you can get the whole family on ZAPTIPs.  
Choose between Micro USB or Lightning. Once we receive your pledges, an automated email will be sent out requesting your choices.
Shipping commences once the campaign ends. Pat yourself on the back and sit tight while we take care of the rest.
How we got here?
Charge Labs has been designing and manufacturing charging cables for over 6 years.  ZAPTIP is the result of months of prototyping, testing, perfecting and the passion to bring the world the easiest most convenient method of charging.  Our creative team came up with the product idea months ago and ever since we have been working very hard to make sure we bring you the best product possible.  Finally we are ready to bring ZAPTIP to market.