iCrowdNewswire - Aug 17, 2015
Sweet Dreams Cradle
The most friendly cradle for your baby ever.
Bless your baby with an extended stay and pleasant rocking as comfortable as it was with the mother before its birth.
Why The Sweet Dreams Cradle is so uniqe ?
Special clamping of this cradle will make the lying plate rock gently at the slightest movements of your child's breathing, Resembling extraordianarily the ever so pleasant sensation of comfort before its birth, your loving baby will feel just as cosy as it did with its mummy.
The dimensions of the cradle are designed mothers friendly: 93 cm high, 69 cm wide and 120 cm long.
The mattress is 49 cm wide and 100 cm long.
The cradle is available  with a basic mattress or you can buy one of your choice.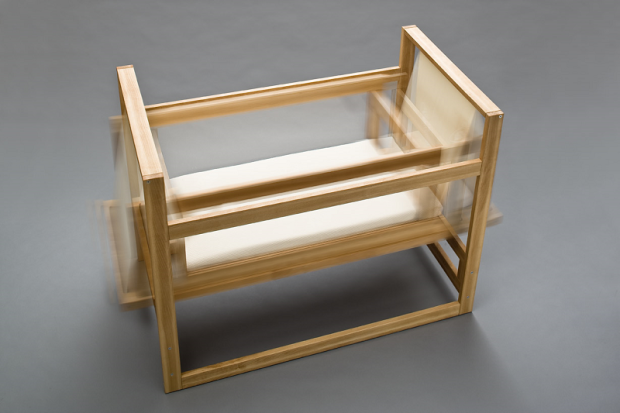 The cradle is constructed so that it stands firmly on the floor without scratching it, while the special clamping of the lying plate rocks your baby ever so gently!
Monitoring your baby all the time !
The sides of the cradle are made of plexiglass enabling you having a complete control over your sweet sleeping treasure, even when you are resting in your bed beside its comfy cradle.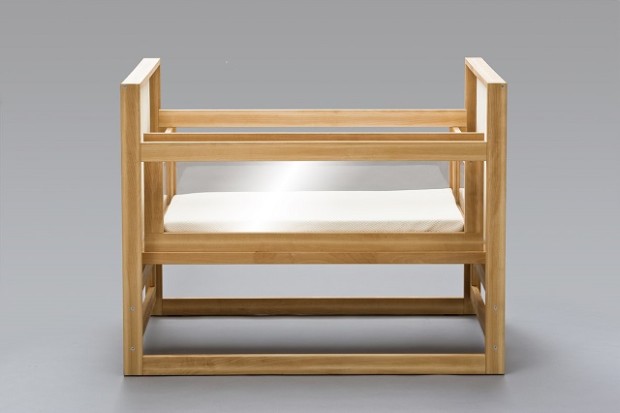 Health friendly and safe materials !
We are aware of the importance of children growing up in a healthy environment, especially in their first months of life, that's why "The Sweet Dreams Cradle" is made of harmless materials.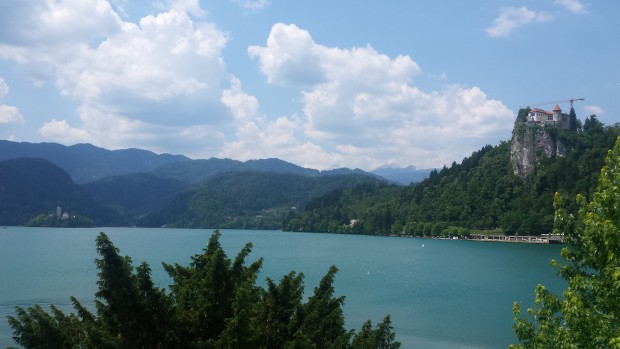 The Sweet Dreams Cradle is made of specially selected beech wood from pristine Slovenian forests, oiled and thus the most health friendly and excellent for the well-being of your child.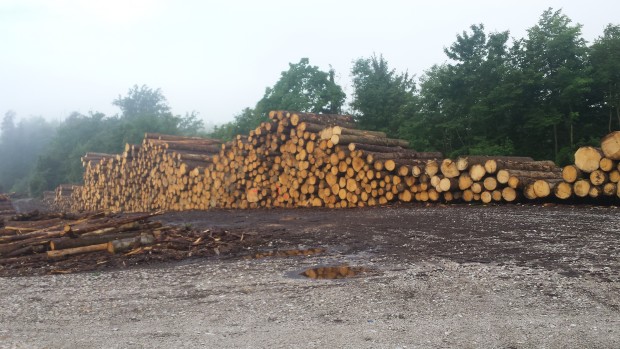 Why we decided to raise funds ?
Our designer Klemen Rodman is locally well known. His opus is very extensive and spreads almost on a daily basis.
His designs are full of new ideas and interesting innovations, but they also need capital to become live. Therefore we decided to use this great opportunity through Indiegogo.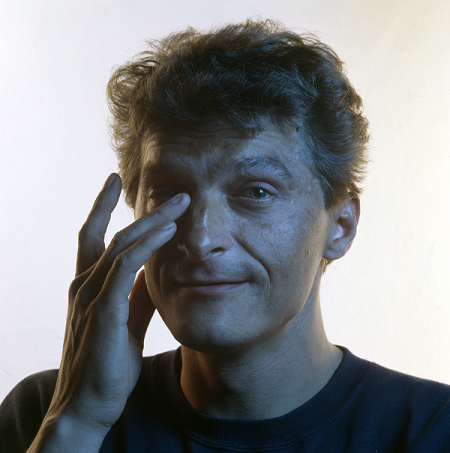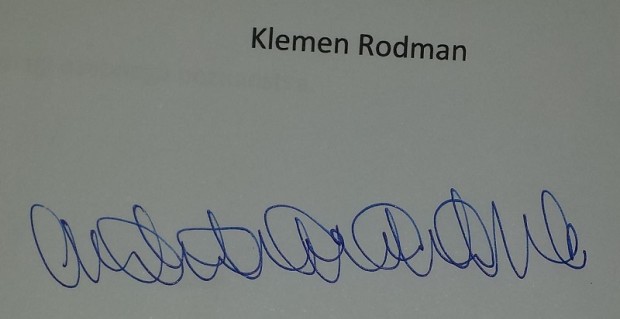 Signature of Klemen Rodman
The memorial of the famous Slovenian folk music group Slavko Avsenik und seine Original Oberkrainer is one of his most recognizable projects.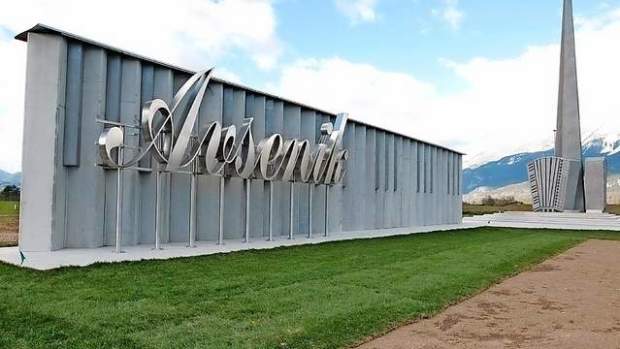 With the collected funds we will be able to offer more of his truly interesting projects to the world. We are planning to establish our own webshop soon.
You are kindly invited to see more on Facebook Rodman Design
By funding us and sharing our link with your friends, we promise you new innovative projects in the future.