iCrowdNewswire - Aug 17, 2015
RXACTIVE – The World's First Resistance Activewear
Introducing RXACTIVE
Functional fitness wear with built-in resistance designed to tone muscles more effectively, burn calories faster, and help you get the most out of your workouts.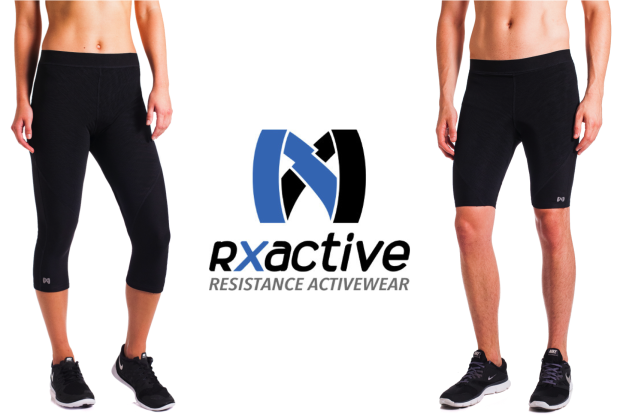 Innovative clothing technology developed and tested at NYU.
Balances resistance and comfort with the familiarity of fitness gear to amplify your workout experience in a way that feels improved but not disruptive.

Technology & Features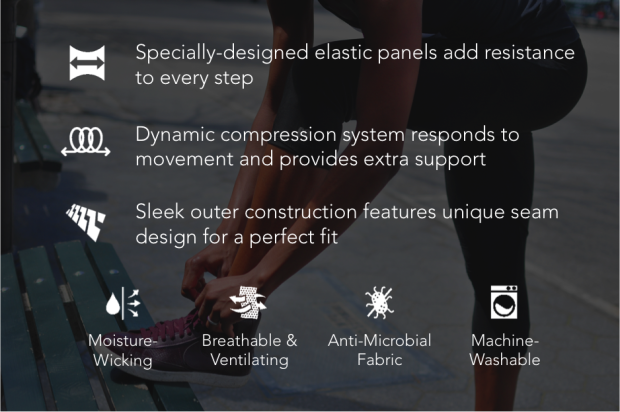 Our unique resistance technology features specially-positioned elastic bands and panels that counteract target muscle groups, increasing the amount of work you do with every step. The result is similar to strapping on a set of ankle weights while you run, except safer, way more comfortable, and without the bulk.

Benefits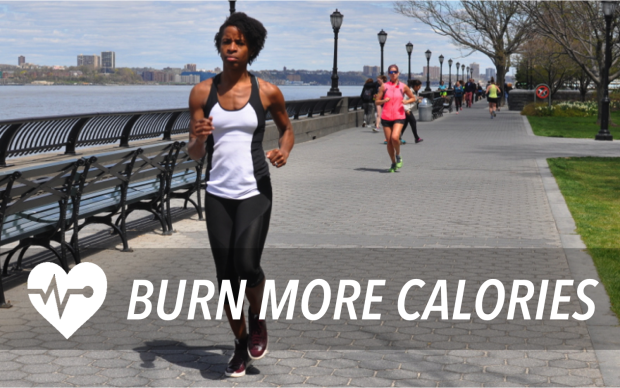 Training with RXACTIVE increases your heart rate and helps you burn up to 14% extra calories, making your workout more efficient than ever.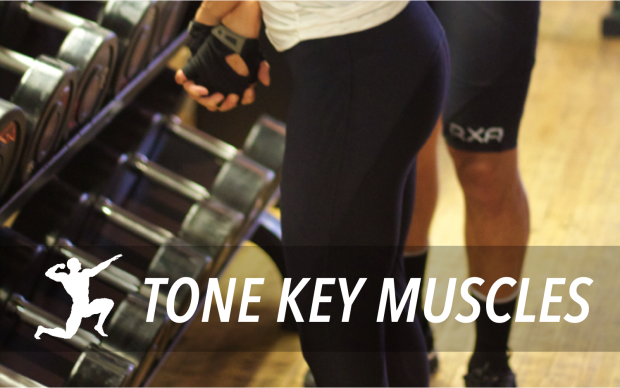 RXACTIVE increases activation of key muscle groups by 23%, including your hamstrings, quads, and glutes, improving muscle tone and bone density.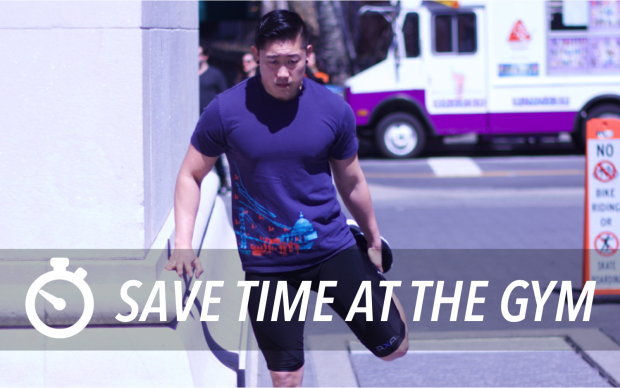 Extra resistance means better results in less time. Wear RXACTIVE and get your 30-minute workout done in 20. 

Do More With RXACTIVE
From newly inspired gym-goers to world-class athletes, anybody can amplify their workouts with RXACTIVE. 
Whether you run, walk, lift, row, swim, jump, or kick balls around, RXACTIVE can add resistance to those movements, helping you get stronger, faster.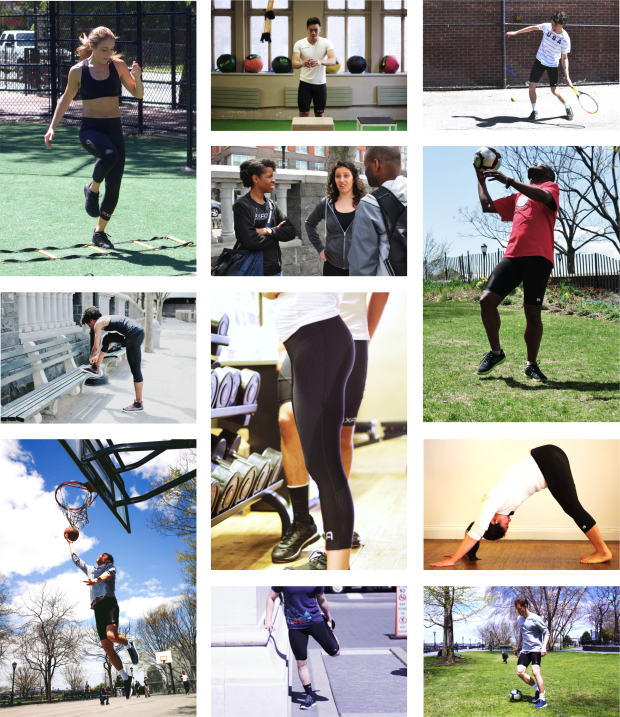 How It Works
RXACTIVE adds extra resistance that pushes your leg muscles to work harder, resulting in increased muscle tone and caloric burn, The resistance generated comes from the integration of custom power mesh panels featured in the construction of our garments.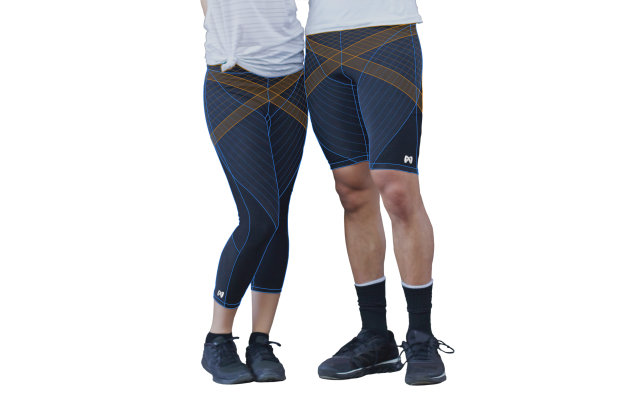 As the wearer's legs swing around the hip, different panels become stretched and counteract that motion, requiring the muscles to generate more power. Because the panels only resist against rotation of the limb around a joint, increasing torque, the muscles work harder without placing any additional strain on the joints.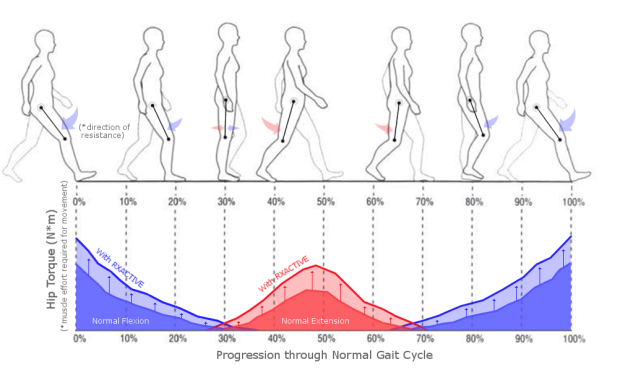 The result is increased activation of key leg muscles across a full range of motion. Our resistance system targets important muscle groups involved in flexion, extension, abduction, and adduction of the the legs.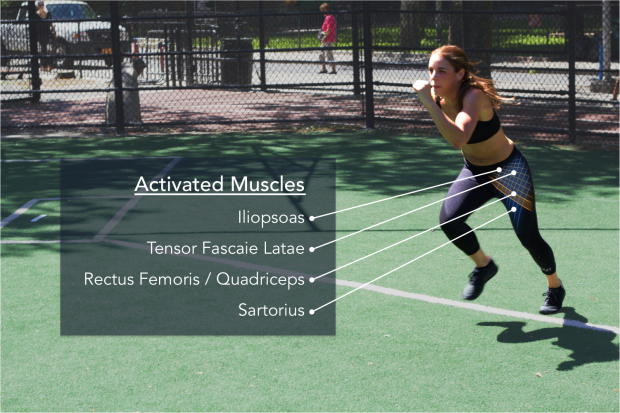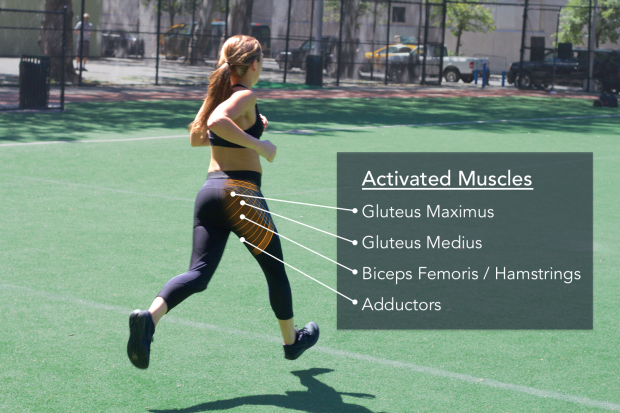 Our prototypes have been tested at NYU in addition to Olympic training facilities. The science is who we are, and we make sure not to claim anything not backed by data.

23% more muscle activity
We used surface electromyography (sEMG) to quantify how much additional muscle activation would result from training with RXACTIVE. Electrodes were positioned over target muscle groups to measure the amount of electrical activity resulting from muscle contraction. 
RESULT: Exercising with RXACTIVE was associated with 23% more muscle activity in the hamstrings and quadriceps.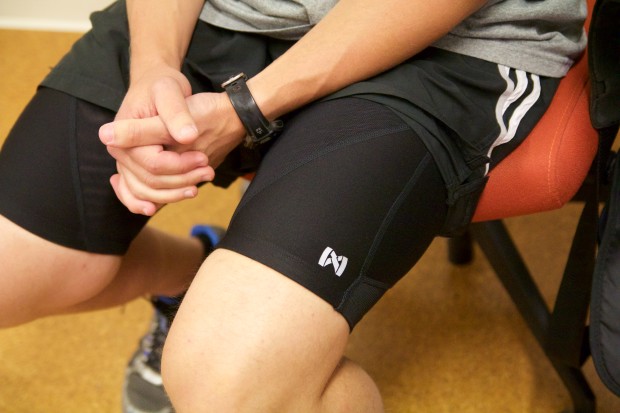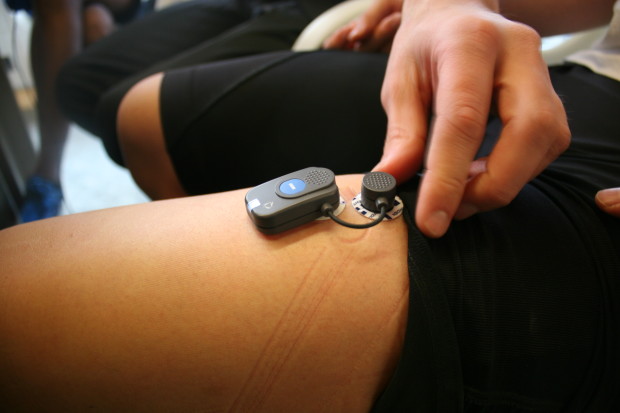 14% increase in calories burned
We also looked at metabolic data using pulse oximetry, electrocardiography (ECG), and VO2max testing. Subjects underwent cardiopulmonary exercise testing (CPET), which involves running on a treadmill with gradually increasing speed and incline until reaching exhaustion. 
RESULT: Data showed an additional 8% increase in heart rate and 14% extra calories burned when wearing RXACTIVE.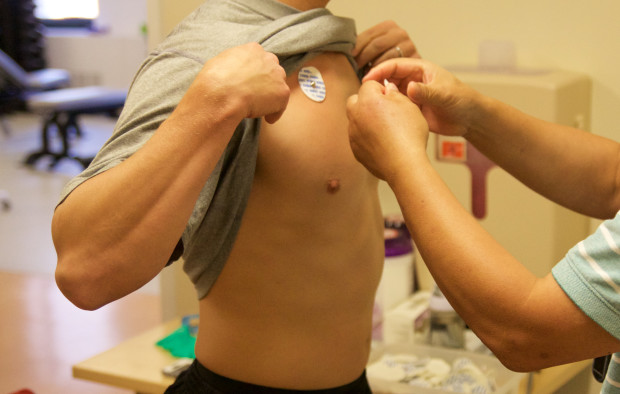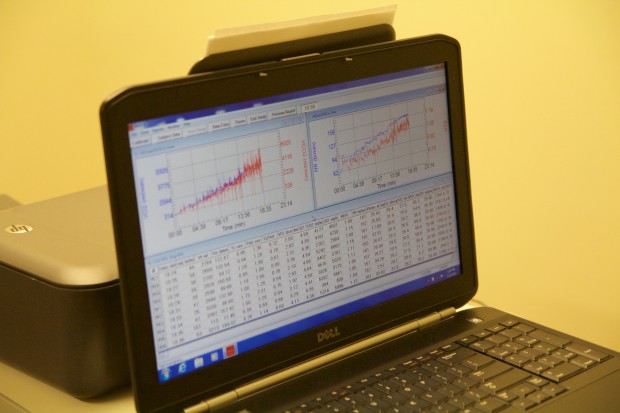 Risks and Challenges
Our goal is to make the best possible product for you and deliver it on time.
Despite all of the work and preparation that has gone into RXACTIVE, there are still challenges that lie ahead. Nevertheless, we've made sure to put together the right team, along with the right partners and advisors, to overcome hurdles as they come.
Manufacturing: As with all manufactured products, there exists the possibility that there may be unexpected issues and delays. But rest assured, we've partnered with Tex-Ray Industrial Co., one of the top activewear manufacturers in the world. We've also built in a healthy margin of error into our delivery timeline to allow for small hiccups.
Sizing and Fitting: Our current prototypes are looking and functioning better than we hoped. However, people come in all shapes and sizes. So now we're working on coming up with sizing options that allow anyone to benefit from RXACTIVE.

Other Ways You Can Help
Don't leave your friends behind! Spread the love and share RXACTIVE with your friends, family, coworkers, boss, dog-walker, mailman… you get the idea!