iCrowdNewswire - Aug 16, 2015
DRINK RATIO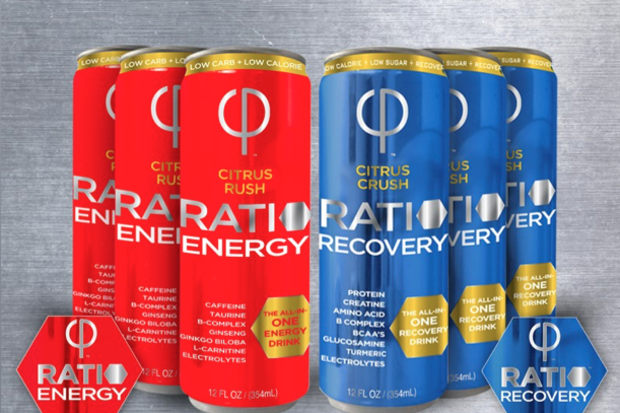 As gym owners, we have spent a great deal of time researching the health & fitness industry. While drinking Kill Cliff & Fit Aid over the years, we realized that we can make a better all-in-one drink that is truly focused on the recovery aspect of training. As we developed our product, we realized that protein is an expensive addition, which is likely why our competitors are not using it in their drinks. Nonetheless, we did not want to cut any corners, as we are committed to making the most effective recovery drink on the market.  In addition to 10g of protein, Ratio Recovery drinks are packed with Creatine, BCAA's, Electrolytes, and Glucosamine to speed up muscle recovery after a workout.
The funds that we are raising will be used to fulfill our first order. Join us as we seek to revolutionize this massive market. We know that we've made a superior product, and it's time to make it available to fitness enthusiasts everywhere. Anyone who has visited one of our gyms knows that we do not cut corners, and we have incorporated this same philosophy into Ratio Recovery. The product will speak for itself when you try it. We have painstakingly tweaked the formula over the past year, to ensure the highest quality and best taste.
My wife and I own Ratio One.61 – a 14,000sqft gym in El Paso, Tx. We are currently in the process of expanding and adding more equipment. We are looking to build out to a 30,000sqft gym in the next 6 months and become the first Eleiko certified facility in the country.
This is very separate from our Ratio drinks and has no bearing on this project. The money we plan to raise here will go strictly into fulfilling orders. We do anticipate it being difficult to find the money for orders the second and third time around, but we have an investor in place for that, we also plan to put every dollar made back into this business for as long as it takes to keep fulfilling orders on the dime. We know this will be a sought after drink and we plan to do whatever it takes to make it available to the masses. We also plan to roll out a Energy Drink SKU shortly after this product launches.
Thank you for helping us reach this milestone!