iCrowdNewswire - Aug 14, 2015
Crazy Bastard Sauce – Kitchen and Shop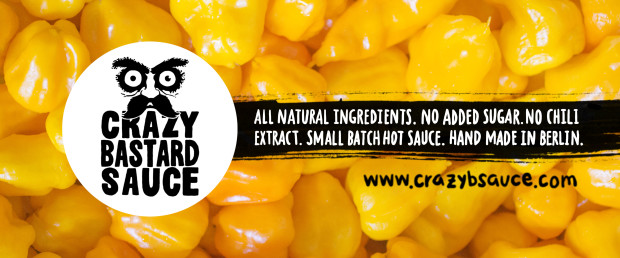 What is Crazy Bastard Sauce?
We make hot sauce without added sugar, without chili extract, without artificial ingredients and using only the highest quality fresh ingredients. 
It's been a good year so far. We've made a lot of hot sauce. We've been stocked by
over 20 retailers
across Europe,
reviewed
and approved by some of the best chili bloggers in the business, and we've won two international awards, including a world championship title at the
World Hot Sauce Awards
.
We're delighted with all of this, but it means we need to grow. Crazy Bastard Sauce needs a home. We can't keep up with demand unless we set up our own production kitchen, and we need your help to do that.
So far we've been renting kitchens by the day, but their lack of storage and specialist equipment is really holding us back. We can't have ingredients delivered to someone else's kitchen so we have to pick them up ourselves, which takes up a lot of time that could be spent cooking sauce.
We've found a place that we think will be perfect, but it needs a lot of work. With your help we plan to install a production kitchen, a shop, a storeroom and workshop. A place where we can cook, create and experiment, and also where we can learn with others and share what we've already learned.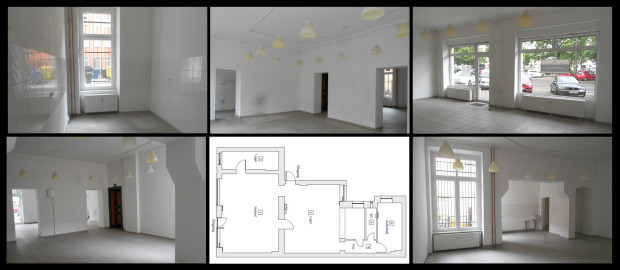 What's the Money for?
Apart from the cost of the renovation, there are the costs of installing the kitchen equipment. Second hand equipment will work just fine in most cases, but it's still going to cost more than we have. From the ovens needed to roast the chilis and the huge pot we cook the sauce in, to the refrigeration, storage units and wash basins every kitchen needs. All this will cost about €20,000 and you can see a breakdown of those costs here. If we get about 60% of that we can cover the rest ourselves. If we get more we could get other equipment that will allow us to develop other quality products like fresh salsas and other spicy treats.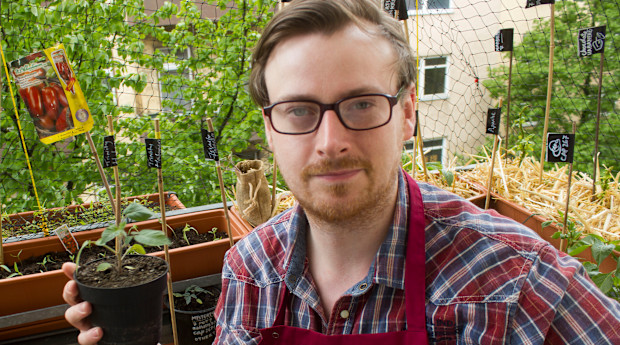 Why should you contribute?
It's incredible how many strange and unnatural ingredients can be found in food these days. There is no reason for this except to make low quality products seem better. Most sauces contain Xanthan Gum to stabilise and thicken them, most packaged salt contains Ferrocyanide to stop it from clumping together, and most processed food contains refined sugar to cover the taste of low quality produce and to appeal to our natural love for all things sweet. The way we see it, don't make watery sauce in the first place that needs to be thickened and just shake the bottle if it separates, use a salt mill to grind unprocessed sea salt crystals, and take advantage of the natural sugars already present in all fruit and veg. 
How else can you help?
You can also do us a huge favour by spreading the word about this campaign. Do you know someone in your life who loves spicy food? Do them a good deed and introduce them to Crazy Bastard. They will thank you. Use the tools the internet gave us to tag, share, tweet and post about this crowd funder to anyone and everyone you can before the time runs out.