iCrowdNewswire - Aug 11, 2015
Reckon Point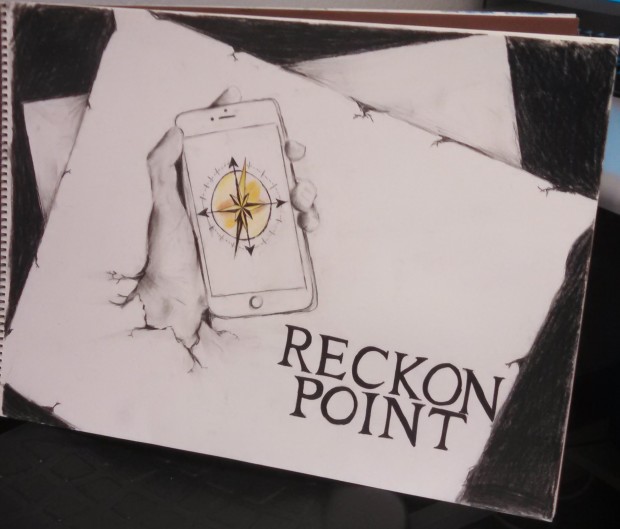 A Brief Introduction
Hey there! We are Reckon Point. Nice to see you took the time to read this.
We are a new, innovating company that is designing an app, just for you, that will help you locate exactly what you need; from your seat in a theater, to the can of tomatoes your mother just has to have. This app will get you where you need to be, when you need to be there-plus, it will advertise any sales going on in shops you enter. Perfect for when you want those pair of shoes!
Using advanced technology developed by the team, this app will be using a Geo-location navigation system that can be accessed though a cloud, where thousands upon thousands of stores and items will reside. Cool, huh? Reckon Point will tell you where to find these items, and how to get to them. All it takes is some calibration!
What We Need, & What You Get
So, you're wondering-why such a large amount of donations? In fact, what do we need? While we can't tell you exactly what we need (top secret!), we can guarantee that this money will be used to help make this technology even better than it already is. Parts are expensive, and we need anything we can possibly get. Even if you can't donate, we also need people to spread the word as much as possible. How else will people know about this? By doing that, you would really be doing us a favor. Plus, it would make you look wicked cool.
What you'll get in return is listed in the perks. You have the chance of being an amazing donor, plus you'll get some pretty awesome gifts too, besides the app that is being made.
The Impact
This solution is what the world has been waiting for: sub-meter indoor positioning! But first, we need to do the behind the scenes work. Currently, we are developing a prototype collection system that can gather the data. Creating an app is useless until you have data to work with. Since each location is unique, a system is needed that can quickly and easily maneuver indoors to collect these types of signals. Cool, right?
Reckon Point wants this technology to become the standard indoor positioning solution providing sub-meter accuracy for everyone to use and for other companies to build upon.
Can you imagine never being lost again, feeling fear of losing your kids or being scared in emergency situations?
Especially if you're under a lot of pressure-say, you're looking for a specific room that you're meeting is in. You don't know if they could have changed the room, so that's one tick-Reckon Point will tell you if you're meeting has been moved or canceled. Then, trying to locate the room. Reading signs can get confusing, and you may not always remember what floor number it could be on. With Reckon Point, there's absolutely no worry. All you have to do is find your meeting, and check the stats. Perfectly handy for when you've had a rough morning (and, hopefully, some coffee.)
The Competition of a Company
While other companies presently provide indoor location solutions, none of them have yet been able to reliably provide consistent sub-meter accuracy. Our 30 years combined DOD experience in signal intelligence and geo-location systems will provide the edge needed to solve this problem.
Preliminary results show consistent 1 meter accuracy with sparse data. Now, imagine what we can do with high resolution data!
What Other Ways Can You Help?
You can help us by liking our Facebook page and sending it around to people who may be interested. We also have a Twitter, if you want to check that out. By spreading the word through social media, you'll help boost what's coming your way.
Tell your friends! Tell you family! Heck, tell your boss about this! Tell anyone you possibly can. Make it a competition, and see how many people you can tell!
If you are willing to donate, anything helps! Ten dollars, twenty, one hundred…perhaps even a penny. Anything to reach our goal. Every dollar donated helps!
Follow us on our social media, as a sign of support, and if you're a small business starting out,we will follow you back. Other companies showing support for our own is quite amazing, and we'd love to support you back.
If you're an investor, and would like to help fund Reckon Point, please contact the founder privately. We want to work within the community to help develop a standard database structure and solution.
What will you use Reckon Point for?
Send us a short video on what you would use Reckon Point app for! We are starting a little competition on our Facebook page, and it goes like this:
" I would use Reckon Point for…."
Keep it lively! We love cool and edgy videos, and if we like it we'll add it to our YouTube Chanel and our website!