iCrowdNewswire - Aug 11, 2015
DIN Wallets
MEET THE DIN WALLETS…
The slim wooden wallets, that will keep your cards safe, with minimalism, elegance and style!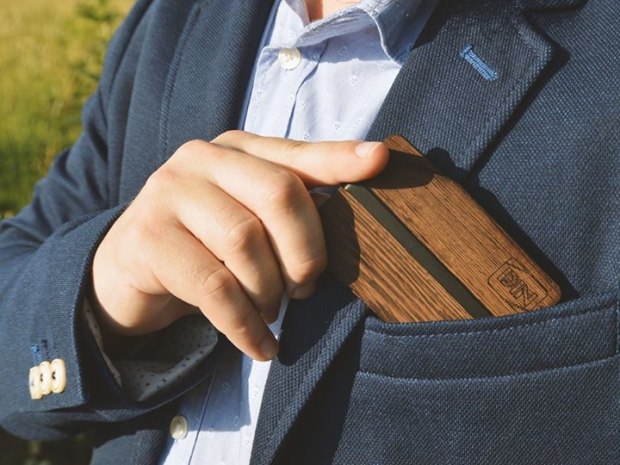 THE STORY
HAVEN'T YOU ALL BROKE A CARD?!
WELL I DID! AND LOTS OF THEM!
Tired of breaking my cards with a regular wallet, I had to do something! I picked up two pieces of plywood and an office rubber band and made, what became the first protoype, just to personal use. Eight months latter not a single card was broken! 
My friends started asking for one and I realized it had the potential to become a business. I evolved the design, introduced real wood and tested the product with real customers.  
And so my passion was born! DIN Wallets, the minimalist wooden wallets that will keep your cards safe from slipping and breaking.  
— Guilherme Nunes (C.E.O. & Head Designer)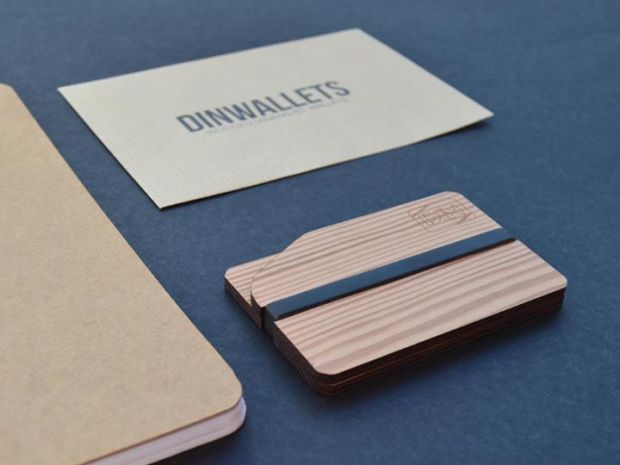 CORE FEATURES
Minimalist Design
Assembling the natural wood porperties witha a strict milimetrical design, we gave birth to a slim, light and elegant wallet.
Keep Your Cards Safe
The wood's resistance allied with the rubber's strenght will keep your cards safe from slipping and breaking.
Multiple Wood Types
With a large variety of wood types, we can offer a wide range of natural colors, shades and patterns to match your style.
Crafts & Technology Together
Our production process joins the best in two worlds, merging the traditional woodworking skills with the precision of CNC machinery.
WOOD TYPES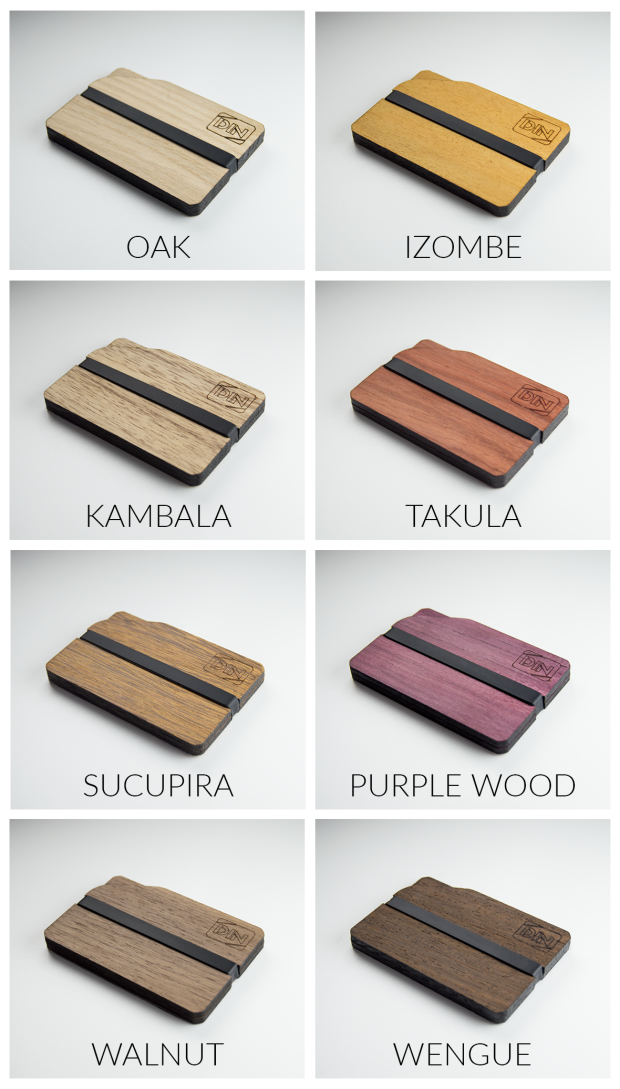 Risks & Challenges
There are almost no risks in our operation since we've been studying and testing with consummers for over a year. 
We can produce a large quantity in a short time. We will also be producing the wallets as they are ordered so that we will be able to deliver the goods right after the campaign ends.
We are now in touch with the best shipping services in order to get the best service. 
You contact us anytime via email or phone and we will be glad to deal with your doubts.
Other Ways You Can Help
If you read this far, it means you are one of the coolest person on earth!
Please continue growing your "coolness" and share our project in your social networks!