iCrowdNewswire - Aug 7, 2015
Wave On
About the inventor

     
Frank Darier Baziere is a profesional film maker based in Canada. His passion..? spread messages of consciousness to the world through images and music.
Inventing, is also his second nature and for his first time launching an Indiegogo campaign, frank is very excited and confident about the Wave On App Project 
      What is Wave On ?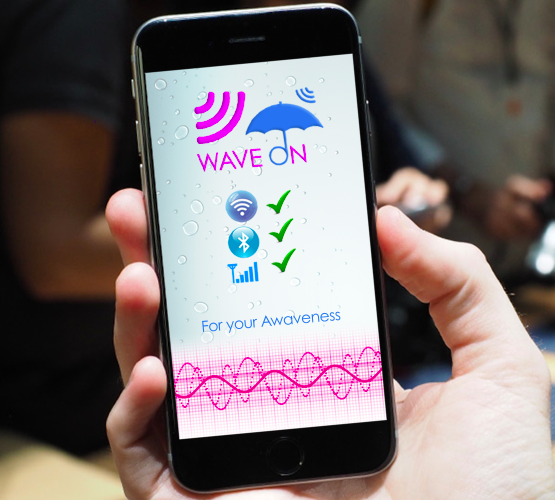 Wave On is an App developed for Apple and Android. 
Using the micro wave sensor of every smart phone, tablet and computer, and thanks to a specific algorithm created by our engineers and programers, Wave On can give you an estimation of the quantity of radio emission you are exposed to.
Wi Fi, Bluetooth, cell phone signal are surrounding us everyday,  almosteverywhere… This App offers you a better awareness about a new kind of invisible contamination. 

Green, Orange, Red, the screen of your phone pulses in colour depending of the micro wave environment
The menu of the App presents different settings.  Visual and audio parameters combine to offer the best configuration. A pulse in colour with a beep, a music or a voice.  A simple icône changing colour in the menu of your device.., many combinations possible.
Wave On  the provide also a way of sharing the information collected in different places via the Wave On Map. The connection to Social Media via the platform of the App is the best way to point and share your favorite places or areas to avoid…

Our goal and philosophy
We created Wave On for a simple purpose: Make people aware of what's happening around them and give everybody a free choice of decision and action. It's not fair to be cooked like a popcorn without knowing it…
     Production Timeline
A visual is sometime better than only words…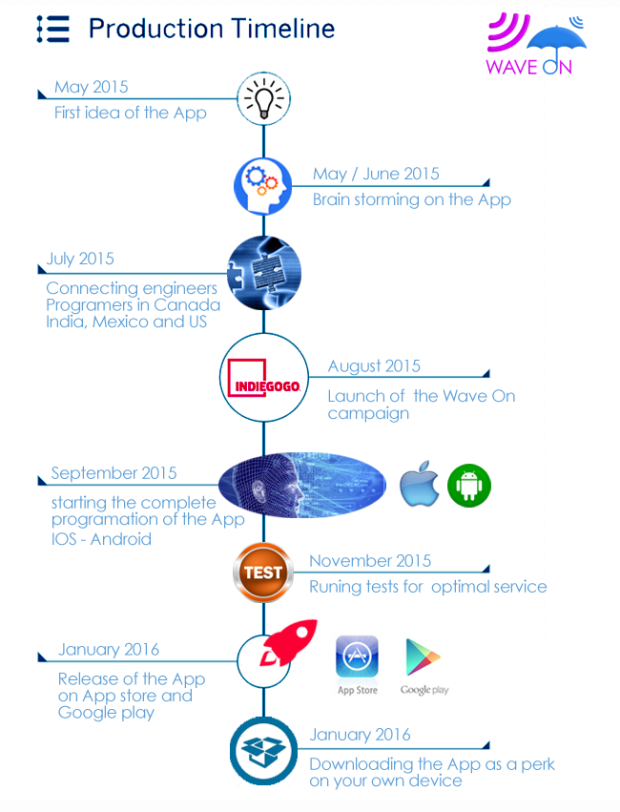 why do we need your help?
Mainly to develop the software and to pay our engineers / programers / designers. Since we are planing a double release, Apple and Android, we have to work on two fronts at the same time. The two platforms are quite different so two teams are involved in the process… 
Thank you.