iCrowdNewswire - Aug 5, 2015
Help support the 2015 Ontario Youth Choir!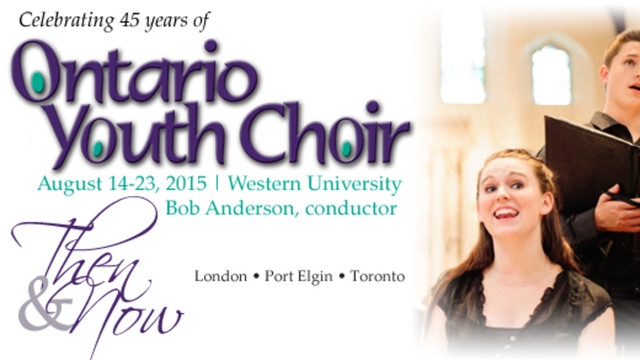 The Ontario Youth Choir is an elite and unique training program that brings together 40 talented young singers from across the province for an intensive 10-day program of rehearsals, masterclasses, private lessons, and performances. The choristers are challenged with an eclectic mix of standard, contemporary, and Canadian choral repertoire and led by Canada's finest choral conductors.
An unforgettable experience, the Ontario Youth Choir fosters connections and friendships among the next generation of Ontario's choral community. We are proud of our 1,300 alumni who continue to enrich their communities as choristers, conductors, soloists, accompanists, composers, and educators.
Despite its longevity, the Ontario Youth Choir remains in a vulnerable position. As the cost of presenting the program continues to rise so do the tuition fees to the young singers. We must increase our capacity to continue to foster choral of music in Ontario and make this program available to everyone regardless of economic background.
We need your help to continue to foster and encourage the next generation of choral music in Ontario. With this in mind, we respectfully ask you to please make a donation today.Your support is an investment in the future of choral music in Ontario.
We believe that choral music enriches our lives and builds strong communities and our ability to provide this incredible program depends on choral music-lovers like you.
Thank you!