iCrowdNewswire - Aug 4, 2015
Next Bottle – water bottle with charger and speaker
How many times have you had your hands full carrying your phone, water bottle and keys…and then misplaced one or all of them?
Next Bottle is an all-in-one, innovative hydration station. By combining a detachable water compartment, High Fidelity Bluetooth-connected speaker and a phone dock with a built-in power bank, Next Bottle can hold any electronic device the size of an iPhone 6 or smaller and charge any electronic device using a micro USB connector, while quenching your thirst at the same time.
Next Bottle keeps you connected to all of your items and lets you carry them with just one hand. You can even blast your favorite music from Next Bottle's High Fidelity Bluetooth-connected speaker. It has volume control, playback options and you can answer calls using the LCD touchscreen display. Whether you're heading to the pool, the gym or you're just on the go for the day, Next Bottle has everything you need to stay hydrated and in sync with your mobile device.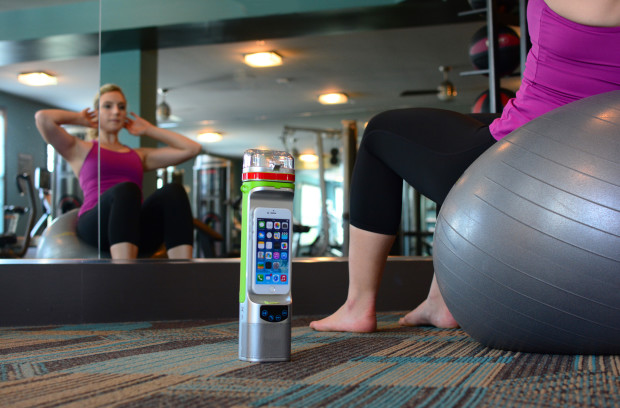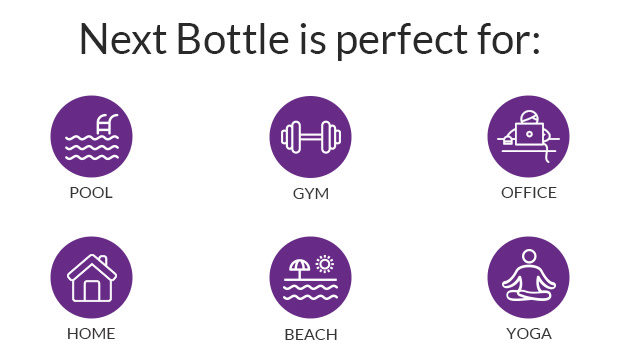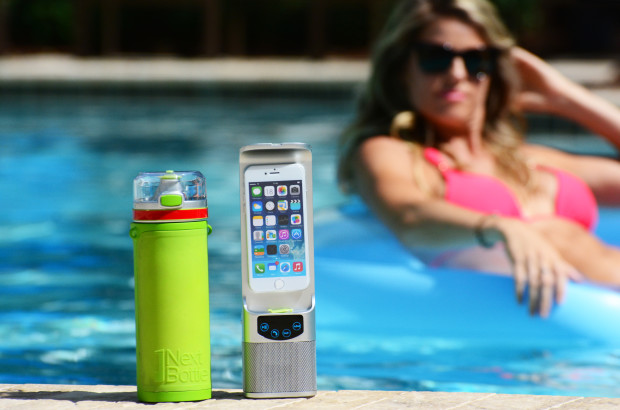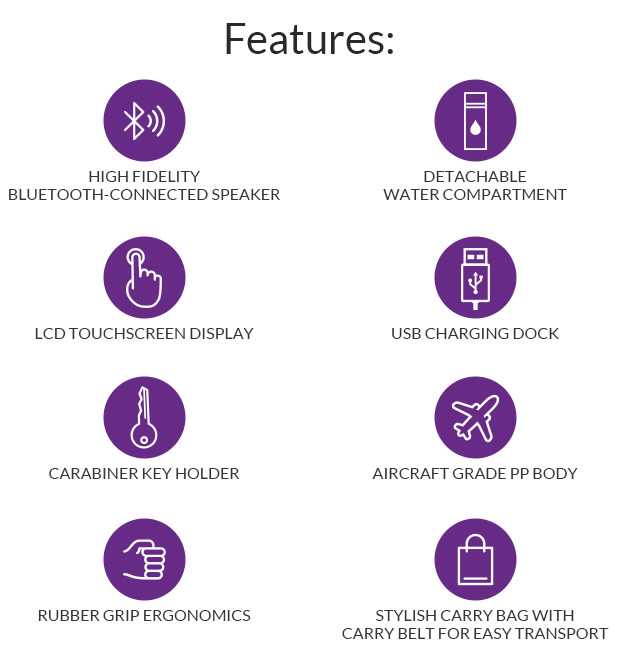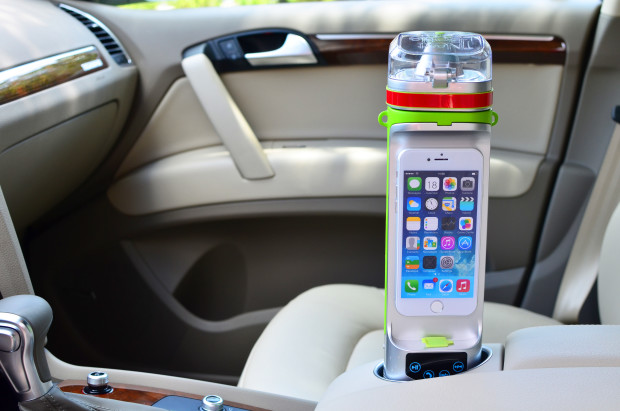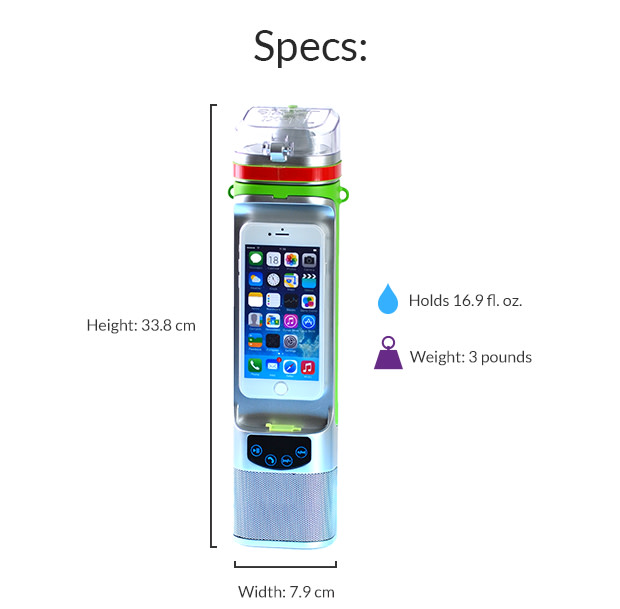 Our next step is to raise the money for the tooling and manufacturing costs associated with meeting our delivery deadline. We ask for your support in making the distribution of this product a reality. We know that once you experience the convenience and pleasure that this product creates, you will be glad that you were a part of getting it out to the world.
When we began this journey, we didn't think that we would make it this far so quickly. Thanks to the extensive networking that we were able to do at the 2015 CES trade show, we are confident that we acquired all of the key elements that we need to move on to the next phase of our project and get the Next Bottle onto retail shelves all over the world.
So please help support our campaign by not only contributing, but also sharing this exciting new product with your families and friends. We are confident that they will thank you for it!